PLACE YOUR BETS
Funders are backing key industrial clusters for economic growth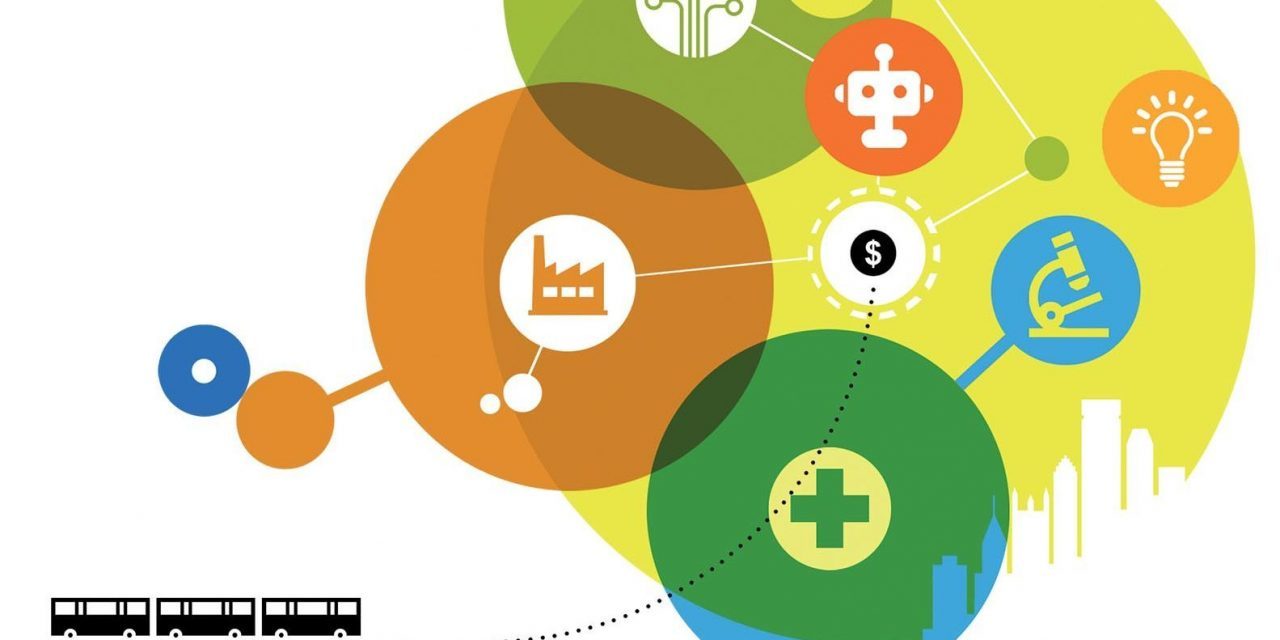 April 20, 2022
In the mid-1960s, public- and private-sector leaders in southwestern Pennsylvania threw their support behind an effort to diversify the region's steel industry-reliant economy by developing the emerging rapid-transportation market in their backyard. Their hopes were pinned to Skybus, an innovative, automated transportation system that allowed for congestion-free travel on tracks high above streets and highways. But it was seen as something more than a better way to travel. It would show off new technologies from the research labs of a local giant, Westinghouse. And, as the region gained a competitive advantage in the market, investment and jobs would follow.



Skybus was an autonomous vehicle set on rubber tires that glided on an elevated guideway. Promotional videos, which can be found on YouTube, proclaim its energy efficiency. It was tested on test tracks year-round. It was featured at the Allegheny County Fair, where visitors could give it a try. But by the early 1970s, hopes for the Skybus program dimmed. Politicians and the public came to see it as too expensive. After losing state and federal funding, Skybus collapsed, and with it, the region's industry-targeting strategy to create a rapid transit technology stronghold.
But the region hasn't abandoned autonomous vehicles or the idea of using a cluster strategy to capitalize on its promise. Last fall, a report outlined a strategy to boost a cluster of researchers and companies working on autonomous mobile systems­ — a field in robotics­ — to attract researchers and companies to relocate here and bleed influence into related industries. The report was commissioned by the Greater Pittsburgh Chamber of Commerce and the Regional Industrial Development Corp. and funded by the Richard King Mellon Foundation. The region has "reached an inflection point in developing a focus on mobile autonomous systems such that it has begun to drive an industry cluster of emerging and established companies that can serve as an economic development engine beyond supporting continued excellence in R&D," according to the report.
The report finds optimism in the autonomous mobile systems and artificial intelligence research capabilities of the region's major universities, as well as regional public and private funding decisions.
"We're seeing all this activity as it relates to private-sector investment in start-up companies based here­ — Argo AI, Aurora, Motional," said Sam Reiman, director of the Richard King Mellon Foundation. "Is this truly an industry cluster that Pittsburgh has a leadership role in? If we do have a lead, how do we maintain that and how do we grow it?"

THE ELUSIVE PROMISE OF A CLUSTER
Industry targeting, or industry clustering, is a method of economic development in which resources are aligned around an industry, or set of related industries, which are believed to offer a competitive advantage. Policies and funding are used to boost the targeted industry in hopes of attracting new companies to expand the region's economic base — and its industrial identity.
The idea of industrial clusters — the most famous of which is the technology hub in Silicon Valley, California—is alluring. Research institutions fuel commercial companies and attract other talent and related companies.
"Industry clusters can be powerful once they get going because of knowledge spillovers," said Michael Madison, professor of law at the University of Pittsburgh School of Law and faculty director of the school's Innovation Practice Institute. "In one respect, [companies] are competitors for talent and investment. But they are also complementing one another. The big thing that makes Silicon Valley powerful is that there are spillovers between firms. You're going to learn more listening to a tablemate at a coffee shop than you will in an academic program."
Recommendations for economic growth around research and technology clustering in Pittsburgh aren't new. Harvard professor Michael Porter promoted cluster building as part of economic development policy and included Pittsburgh in a series of reports on "clusters of innovation," with the recommendation that "universities and research centers should focus on improving knowledge commercialization to the private sector," according to a 2002 report.
The Brookings Institution, in a 2017 report on Pittsburgh's rise as a global innovation city observed that, "in broad terms, three advanced industry clusters — manufacturing, technology, and health care — represent critical pieces of the city's economic future."
Pittsburgh, due mainly to the presence of Carnegie Mellon University and the University of Pittsburgh, has outsized research and development capabilities relative to the size of its economy, particularly in areas such as robotics, artificial intelligence, cell and tissue engineering and software development. But, Brookings researchers concluded, "despite its significant assets, Pittsburgh's technological strengths have not yet translated into broad-based economic opportunity or growth."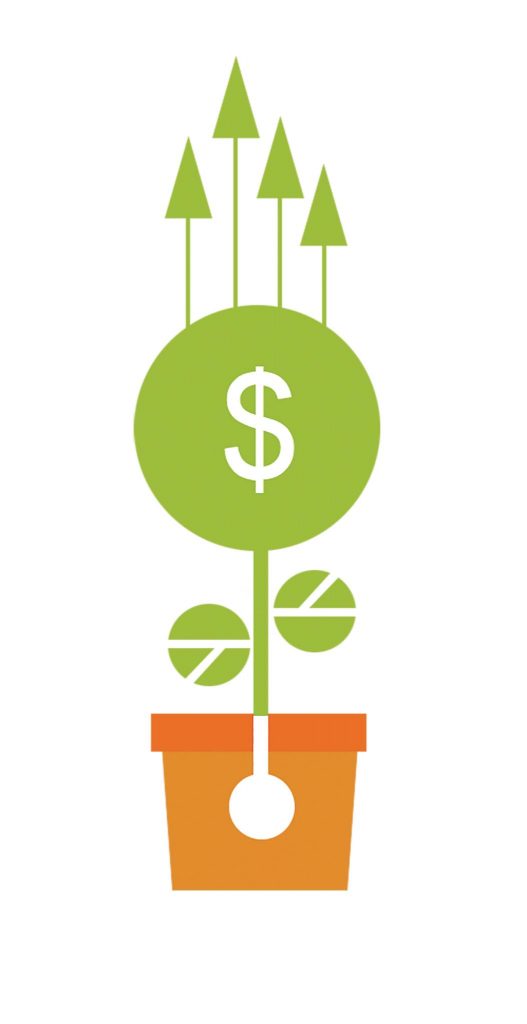 "I think just about every government in the world has dreamed of replicating Silicon Valley, from Saudi Arabia to West Virginia," said Lee Branstetter, professor of economics and public policy at Carnegie Mellon University. "I'm a little skeptical about the ability of public policy to create these things out of whole cloth."

But the landscape has changed since the Brookings report, which didn't include recent tech development in Pittsburgh's Strip District, a section of which has emerged as an innovation neighborhood referred to colloquially as "Robotics Row." When Uber landed in 2015, intent on becoming a self-driving car power, commercialization began to bloom.

"We're starting to see the development of an ecosystem — firms of various sizes that are all kind of building off that reservoir of talent and new ideas and I think it is likely to grow over time," Branstetter said. "I think that is an important resource."

Autonomous mobile systems in Pittsburgh provide 6,500 jobs, $650 million in labor income, and $35 million in state and local taxes, according to the report commissioned by the RIDC and chamber of commerce. It's projected to be a $1 trillion industry by 2026.

Holding a stake in the market could pay off. And that idea has attracted considerable investment recently, including $150 million from the Richard King Mellon Foundation to Carnegie Mellon. Half of the grant is for a robotics innovation center focused on advanced materials and manufacturing at Hazelwood Green, a steel mill brownfield being developed as a tech hub and a sustainable community model that includes improving the neighborhood and the prospects of its residents.

"There's been a lot of work done in the region for us to leap-frog some of the incremental approaches of the past," Reiman said. "There are still much more substantial investments that are needed. We also need to connect that to a place so that it benefits a specific community. We're trying to prepare the next generation and current generation of Pittsburgh residents so that they can participate in that kind of economy."

CAPITALIZING ON OPTIMISM
The key to a cluster that has longevity lies in the people. The talent and workforce form the social infrastructure that makes economic development possible. The rise of remote work coupled with Pittsburgh's low cost of living compared to coastal tech meccas could boost the region's appeal.

"The technology of remote collaboration has gotten better and it's increasingly possible for the folks associated with more established tech companies to relocate out of the hyper-expensive centers like San Francisco or New York and move to places like Pittsburgh where they can have a much better standard of living," Branstetter said.

And with the workers, research outposts — similar to what companies such as Google, Meta and RAND have established in Pittsburgh — can follow.

"AI and robotics­ — I don't think of these as industries. I think of these as upstream, general-purpose technologies," Branstetter said. "They can be applied anywhere in the economy and we're still in the early stage of figuring out how these fundamental, upstream, general-purpose technologies can be fully applied to the whole economy. Not only is Pittsburgh a very attractive place to relocate your mid-level knowledge workers, but if you're a company that's not aiming to change the world with a new technology but figure out how to use this AI and robotics to make what you're doing more efficient, then setting up an outpost near CMU in Pittsburgh is not a crazy thing."

But a historical lack of commercialization infrastructure to match its research and development strength remains one of the region's most pressing challenges.

"There's no professional services tier that will allow a commercialization sector to grow here," Madison said. "When I say professional services tier, I mean financing, real estate developers, lawyers, accountants, underwriters. There's a whole tier of management, leadership and support in the professional services infrastructure that is just not operating at scale and at pace in Pittsburgh [comparable to other regions]. That's true in the robotics area and also true in the biotech."

The future of shared prosperity means going beyond talent graduating from Carnegie Mellon.
"Our big national challenge is accelerating skill formation," Branstetter said.

A revolution in workforce training in the region can transform economic development and extend economic gains to those already living in the region. Branstetter is working to measure the effectiveness of local workforce training programs. By matching data from the Allegheny County Department of Human Services with data from training providers here, he can track the economic circumstances of graduates of various programs over time, giving training providers an idea of which programs are working and for whom.

"What's crazy to me, as a country and as a state and a region, we're spending billions of dollars a year on workforce training and no one has any idea what the long run impact is," Branstetter said. "But the data to measure that exists. In principle, we can do this anywhere in Pennsylvania."

The RIDC and chamber of commerce report estimates that $154.3 million in federal, state and local contributions is needed to help spur the manufacture of autonomous systems in the region. Developing the industry will also require legislative change, for which lawmakers have shown some support. State Sen. Wayne Langerholc Jr., R-Johnstown, for example, introduced a bill in January to allow autonomous vehicle developers, such as Argo AI and Aurora, to conduct on-road testing in Pennsylvania. The bill has bipartisan support.

At a time when what Pittsburgh does well is centered on industries with strong futures, there's cause for optimism. "We don't have to be the [Silicon] Valley," Reiman said. "We can just be Pittsburgh. We need to recognize that we have this abundance of resources in our backyard, that we have this talent base, and when it comes to economic development, specifically as it relates to science and technology, we don't have to cut and paste from somewhere else."