Consumer Confidence Trending up in Region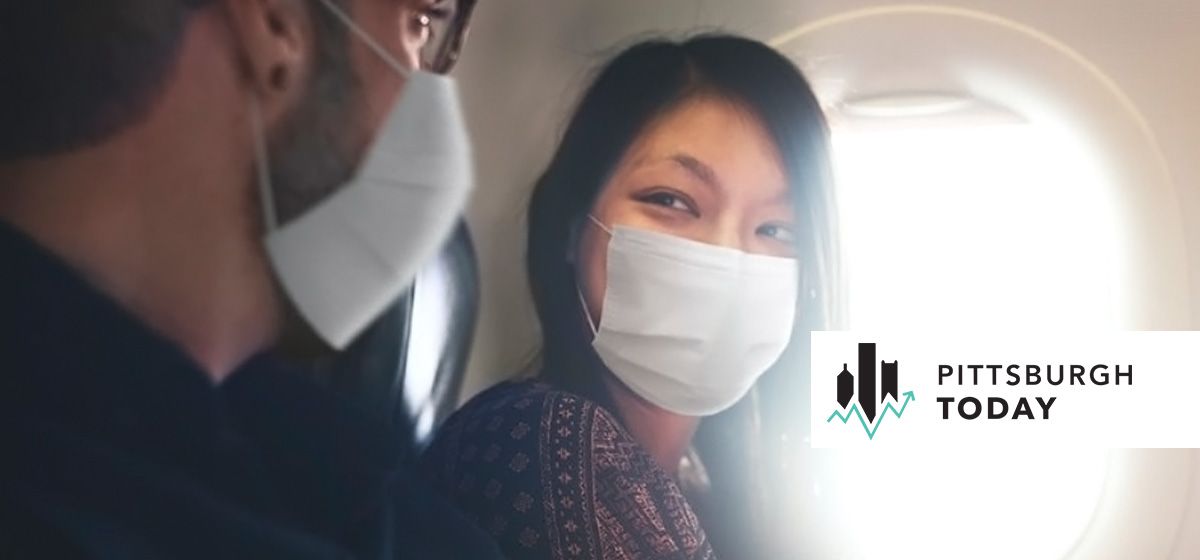 May 3, 2021
Confidence in the economy and their personal financial situation is rising among consumers in southwestern Pennsylvania as pandemic restrictions on businesses ease and the COVID vaccine reaches more people.

But confidence in the local economy and their own employment outlook remain much lower than before the pandemic, despite the recent surge in optimism, according to a recent survey. Only 31 percent of resident feel good about their employment and only 30 percent are optimistic about the regional economy.
The survey, which covers 10 southwestern Pennsylvania counties, is conducted monthly by the Allegheny Conference on Community Development and Schmidt Market Research.
"The good news is that [confidence] is continuing to trend upward for a third month and there is no indication that we will see it go down anytime soon," said Vera Krekanova, chief strategy and research officer at the Allegheny Conference. "But we still have a majority of people feeling we are not out of the woods and have a long way to go."
The share of consumers with positive feelings about their current employment situation nearly doubled from January to the end of March. Still, it is much lower than a year earlier, when the pandemic was new to the region and nearly half of consumers weren't concerned about their jobs.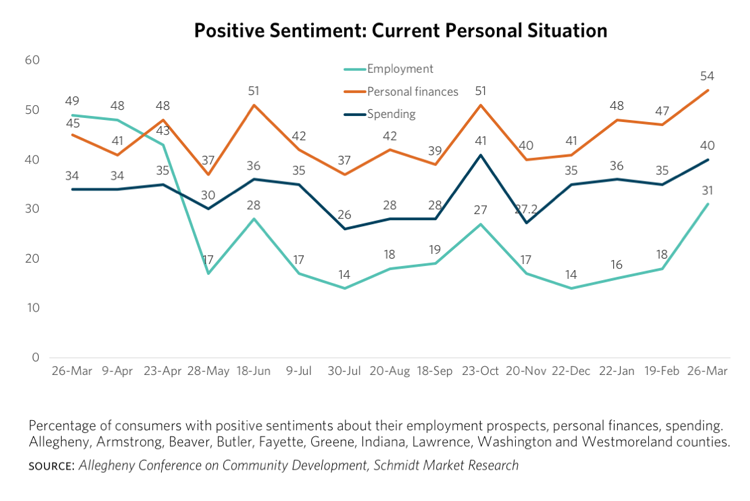 Despite a lingering lack of confidence in their employment, their feelings about the national economy has brightened considerably since the early pandemic months. But the local economy has struggled to regain their confidence. Much fewer consumers feel confidence than did during the first month of the pandemic.
Meanwhile, confidence in their spending plans continues to grow. Some 40 percent of consumers feel good about spending in the short term and nearly half feel good about spending in the next six months — significantly more than in the first month of the pandemic.
Perhaps one reason for their sturdy confidence in their ability to spend is that well more than half feel good about the state of their personal finances. The pandemic has been particular harsh on certain job sectors and households, such as those whose income is tied to the region's leisure and hospitality industry. Still, 54 percent of consumers overall feel good about their current financial situation and 57 percent are optimistic about their finances looking six months down the road.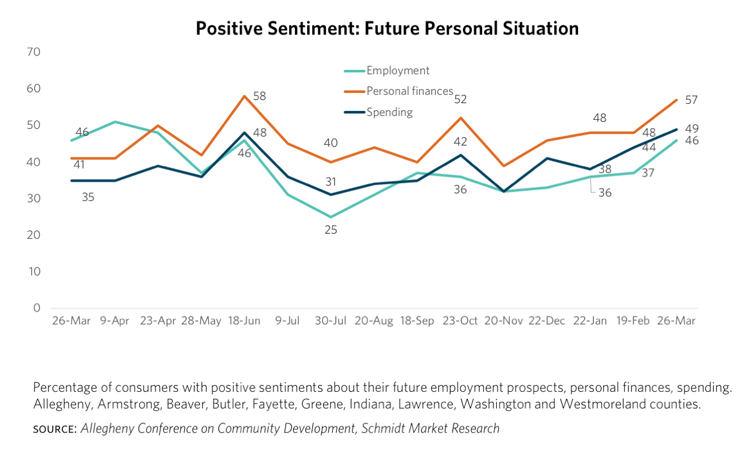 Steady spending confidence has been sustained throughout the pandemic, helped along by the federal CARES Act and other stimulus that has, among other things, has given most consumers $2,000 this year and softened unemployment for those who've been laid off. "We've seen the effects of the stimulus that allowed people to continue to fuel the economy through personal spending," Krekanova said.
More than half of consumers say they are comfortable dining indoors at restaurants. But 40 percent are still hesitant, saying they either need more time to consider indoor dining or don't plan to do so until all COVID restrictions are lifted.
At the same time, their appetite for travel is growing. Some 76 percent say they're planning a road trip — the most popular choice of travel, as it has been throughout the pandemic. And the share of consumers willing to take a domestic flight has risen steadily since November to 28 percent, although only 8 percent are willing to book an international flight.