On a Pedestal, Spring 2022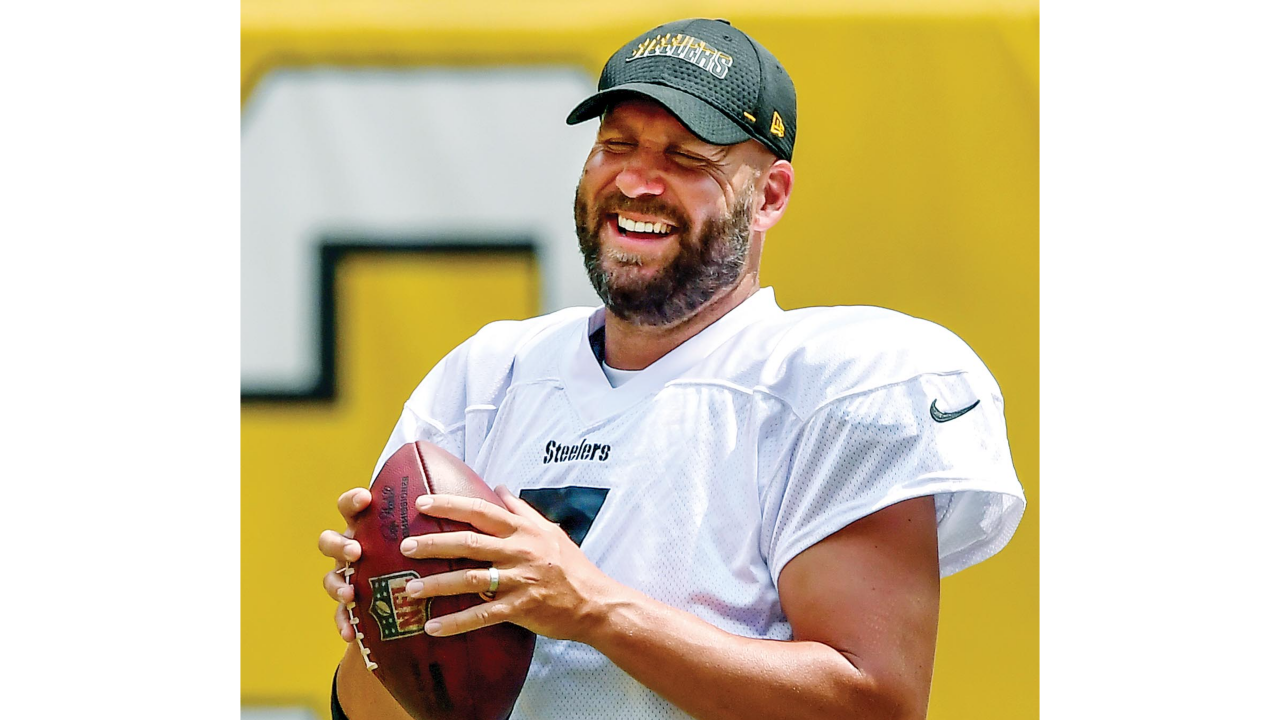 March 22, 2022
A Steeler for Life
Was it really 18 years ago that Ben Roethlisberger took the field as a rookie with the Steelers? How the years have come and gone. And while last season's Steelers eked out a winning season with an unlikely playoff appearance that ended in lopsided defeat, the team gave us something that's a lot more rare than even a Super Bowl.

On the last home game of the year, Roethlisberger led the team one final time at Heinz Field. He knew it, and so did the fans. He hadn't been demoted or traded, and there was no rancor about the end of his Hall of Fame career. As strange as it may sound to say about the NFL and the often brutal sport of football, there was only love.
After he took an impromptu victory lap grabbing the hands of appreciative fans ­— all saying goodbye ­— he said something you rarely hear anymore from a multi-millionaire athlete who has come to a city to play a sport. "This is home," Roethlisberger said. "I was born in Ohio, but I live here, and it will always be here. These fans and this place just mean so much to me and my family, and always will. I've always said that they're the best fans in all of sports, and I'll stick by that until the day I die. … If I tried to put it into words, I would say 'I love you.' I would say 'Thank you.'"
Years ago, he said during contract negotiations, "I want to be a Pittsburgh Steeler for life." Now he is, and that says more about the team and the city than a seventh Super Bowl ever could.
Silicon Heartland
In late January, the giant chipmaker Intel Corporation announced a $20 billion project to make semi-conductors in central Ohio, just northeast of Columbus. The plants will employ 3,000 workers long term with an average annual salary of $135,000. There also will be 3,000 construction jobs and as many as 10,000 indirect jobs.

Why did Intel CEO Patrick Gelsinger, who calls himself "a Pennsylvania farmboy," choose Ohio? Because he found a partner in state government and a place where his business would grow and thrive.

Ohio is known for manufacturing, but it has no experience making computer chips. What it does have is leadership at the top level of the state ­— the governor and lieutenant governor ­— who understand that the economy and jobs are what undergird everything. As a result, Ohio has a dramatically better track record than Pennsylvania in attracting jobs. Leaders there have a can-do attitude and deliver for their people, and they do it by taking a low-drama, high-honesty approach when working with future potential business partners.

Compare that with the recent outcry we saw locally when there was talk of bringing the 2024 Republican Convention here. Would you want to come here if you read the myopic partisan grousing reported in the news media about Republicans being the "party of hatred?" The GOP abruptly dropped Pittsburgh from the list.

The good news for us in Pittsburgh and in Pennsylvania is that Ohio's victory proves that an economic turnaround ­— which we need ­— is doable and could be just around the corner. We just need to elect leaders ­— at all levels ­— who understand economics and will do what it takes to win. Every region has social issues that dominate the local news media, but only the regions with healthy economies will move ahead.
Bravo Francois!
In a winter dominated by a never-ending barrage of COVID news, the clouds parted and the sun shone on the Pittsburgh Opera, which announced a $5 million gift from Francois Bitz. An opera board member, Bitz is one of the four founders (and the "F") of FORE systems, the tech company that found great success here in the 1990s. It's the biggest gift in the Opera's history and General Director Christopher Hahn said, "A gift of this magnitude has transformational implications." It's generous people like Bitz who make Pittsburgh a great place to live. pq