The Spirits of the Season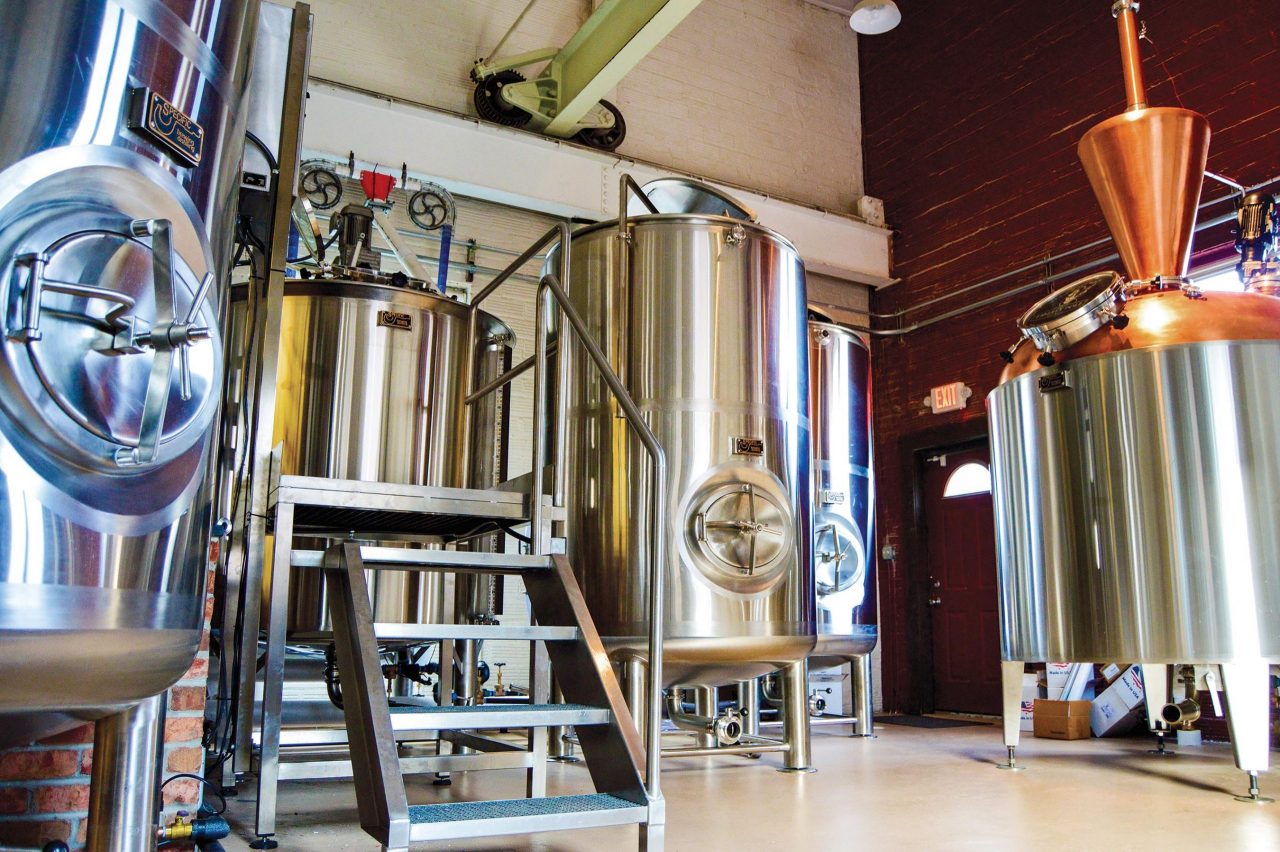 December 13, 2021
Pittsburgh has become known for some outstanding, big-production distilleries over the past few years, but some interesting smaller ones have been opening their doors as well. The holidays are the perfect reason to try them — whether you want to enhance your home bar or are looking for a distinctive gift.
Each distillery has a different vibe, and you can check out their websites for operating hours and to see what they produce. All of them sell at their primary locations, ship within Pennsylvania and have products available at PA Fine Wine and Good Spirits stores as well as additional retail locations, although selections may vary at different outlets.
Brittany Breen and her partner, Mike Quinlan, opened Bella Bambini Cellos in Coraopolis in 2017. Breen traveled to Italy with her grandfather, Jim, when he was in the steel business. There, she was nicknamed 'Bella Bambini' and he learned to make Limoncello, which he did as a hobby. Breen refined the recipe, got technical and business help from her longtime friend, Quinlan, and expanded from lemon to other varieties including pineapple, blueberry and orange cream.
Bella Bambini Cellos is technically not a distillery, but an infusion producer, in that they start with alcohol and then impart the fruit flavoring in a handcrafted, small-batch process. In addition to being able to sample and purchase cellos at their shop, you can also get some great presents. They have cello gift sets and a cute box called "Scents of Limoncello" that includes Limoncello, shot glasses, wax melts and a handmade, lemon soy candle made by Breen's other company, Luxx Essentials. www.bbcello.com
Most people are familiar with absinthe because, from 1912 until 2007, it was banned in the U.S. (and many other countries) for its alleged hallucinogenic and addictive psychoactive drug-like qualities. These claims were the result of a smear campaign by the wine industry and because the high alcohol content of absinthe made some people act wild. Prior to its banning, it was popular in bohemian enclaves and with artists and authors such as Oscar Wilde, Vincent van Gogh, Ernest Hemingway, Edgar Allan Poe and Marcel Proust. While it does contain wormwood, in fact the anise-flavored spirit is no more dangerous than other alcoholic beverages.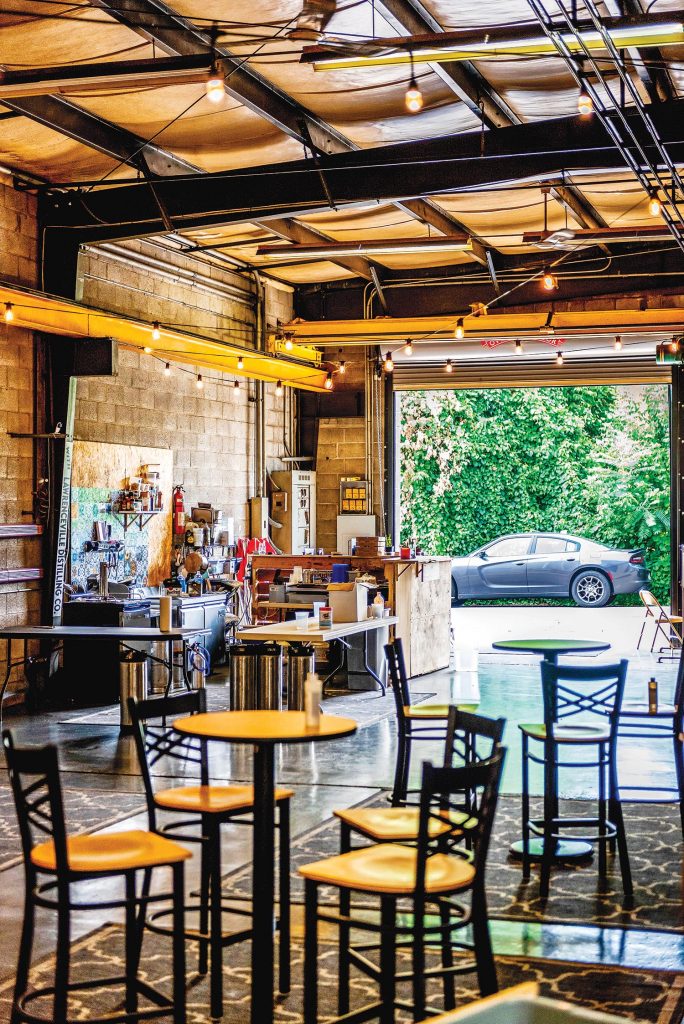 In 2018, former public school teacher Joe DeGroot and his family opened Lawrenceville Distilling Co. in an old machine shop where they produce award-winning, small-batch absinthes, gins and a wheat-based vodka. The two absinthes (a traditional green one and a "Rouge" variety made with hibiscus) are created using a recipe from 1855. All of the products are named with clever references to Pittsburgh, like "Parking Chair Vodka," "Ginzer" and "Jaggerbush" gins. Stop by for traditional or creative craft cocktails and some Latin bar food from chef Jesse Barlass. www.lawrencevilledistilling.com
McLaughlin Distillery in Sewickley will have you feeling that you are visiting the local moonshiner. Everything from the gravel driveway to the vintage truck parked out front to the plethora of flavored moonshines gives a backwoods country feel. But you will be pleasantly surprised at the care and quality that go into producing its more than 35 spirits. Owner Kim McLaughlin is a former Marine who ran a dairy farm for 20 years and worked in the oil and gas industry before opening the distillery. The emphasis is on producing natural, small-batch spirits from their flagship "3799 Whiskey" to bourbons, vodkas and moonshines. They are detail-oriented, right down to building their own oak barrels for aging. In addition to tours and tastings, they offer personalized engraved bottles, the opportunity to custom name a barrel and home tasting parties. www.mclaughlindistillery.com
Located in a restored, early 1900s carriage house on Smallman Street in the Strip District, Kingfly Spirits is a distillery, bar and stunning event space created by majority owner Mark Willson, that opened in 2019. Sourcing the finest ingredients from around the world, they produce vodka, white, amber and spiced rums, gin, whiskey and liqueurs, including Parfait Amour, a traditional French liqueur. In addition to tastings, tours and cocktails made with their own seltzers, syrups, tonics and handmade juices, they offer bar snacks, baked goods and cocktails-to-go by the liter. Try their comparison flights, in which you can sample their products along with selections from other local distilleries. Their award-winning renovated space provides more than 10,000 square feet for everything from weddings to fundraisers. www.kingflyspirits.com
While most of these distilleries approach their process using tried-and-true recipes that have been handed down for generations, Quantum Spirits in Carnegie has a different tactic. Co-founders and owners Sarah and Ryan Kanto have been using science and technology since their 2017 opening. In the world of small-batch distilling, consistency is the biggest challenge. The slightest change in temperature, pressure, time or ingredients can produce very different results. Using a system of proprietary sensors, tracking and metrics, the team at Quantum creates numerous spirits including whiskeys, traditional and citrus vodka, regular, barrel-rested and grapefruit liqueur gins, as well as some other liqueurs. They also offer bitters, cocktails-to-go, cocktail kits, clothing and used whiskey barrels. They have tastings, tours and an extensive cocktail menu. There is jazz on Wednesdays and live music on weekends, and their kitchen serves everything from bar snacks to soup, salads, flatbreads, tacos and sliders to a yummy Sunday brunch. www.quantumspirits.com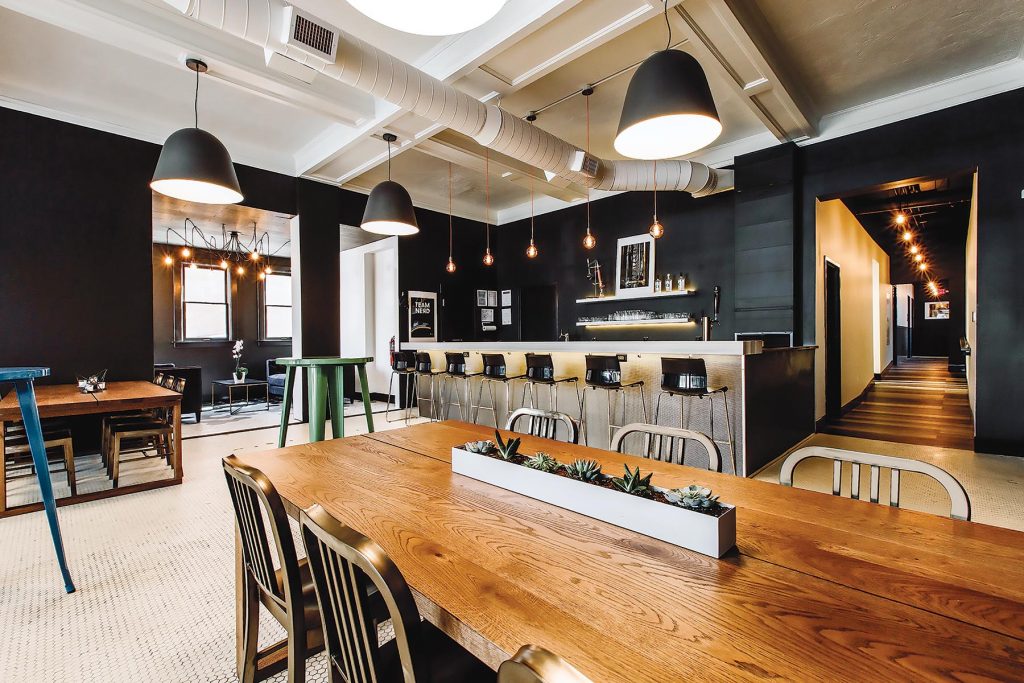 Washington, PA was one of the hotbeds of the Whiskey Rebellion, during which local citizens vehemently protested what they believed to be the unreasonable taxes levied by Treasury Secretary Alexander Hamilton in an attempt to pay off the debts of the Revolutionary War. It is also home to two distilleries, including Liberty Pole Spirits, which is named for the poles erected in the late 1700s to protest the tax. Founded in 2016 by Jim and Ellen Hough and their sons, the craft distillery makes award-winning whiskey products ranging from their flagship bourbon to rye and corn whiskey, a gold medal-winning peated bourbon and a bourbon cream.
Especially popular at the holidays is their limited release spiced whiskey. The grain-to-glass distillery uses products from local farmers, such as Bloody Butcher, an heirloom variety of corn. The beautiful building has the authentic feel of a 1790s meetinghouse filled with antiques and a wooden bar and exudes a Colonial ambiance. Patrons may enjoy tastings, tours or delicious cocktails and the website offers recipes of creative cocktails using their whiskeys. www.libertypolespirits.com
Also in Washington is Red Pump Spirits, named for the water pump from the 1786 family farmhouse, and the one heirloom that was ordered to remain in the family. Owner Ed Belfoure, a retired chemistry instructor from the U.S. Naval Academy, grew up in Cokeburg, PA, returned to Washington County, and, in 2015, began producing a wheat whiskey, a rye whiskey, a vodka and several varieties of fruit liqueurs, including rhubarb-ginger and blood orange. The names and labels reflect the historic significance of the region. Tastings and tours are available, with proceeds going to the local Humane Society. red-pump-spirits-llc.square.site
Sisters-in-law Marcy Sunday and Maria Yeater were inspired to open a family-owned distillery following a trip to Las Vegas (proving that what happens in Vegas doesn't always stay there). In this case, that was a good thing! At 4Four6 in Sharpsburg, they produce artisan gin, rum and whiskey and also have a tasting room. There, surrounded by exposed brick walls and a gorgeous repurposed wood bar, you can sample their spirits (including American dry gin, clementine gin, white and spiced rum and Canadian whiskey) or enjoy a cocktail, rotating local beer or hard cider. Perfect for winter is their "Snow Queen Chai Tea Gin," in which their gin is infused with Millvale's Tupelo Honey Tea to create a spiced coconut chai tea flavor that will warm you up on a chilly day. www.4four6distillery.com
Each of these distilleries has something special to offer, yet they are united in their goal to produce quality products and promote the craft spirit industry in the region. Let them add some spirit to your holidays!