A Purpose-Driven Life
A Pittsburgh Beauty Icon Retires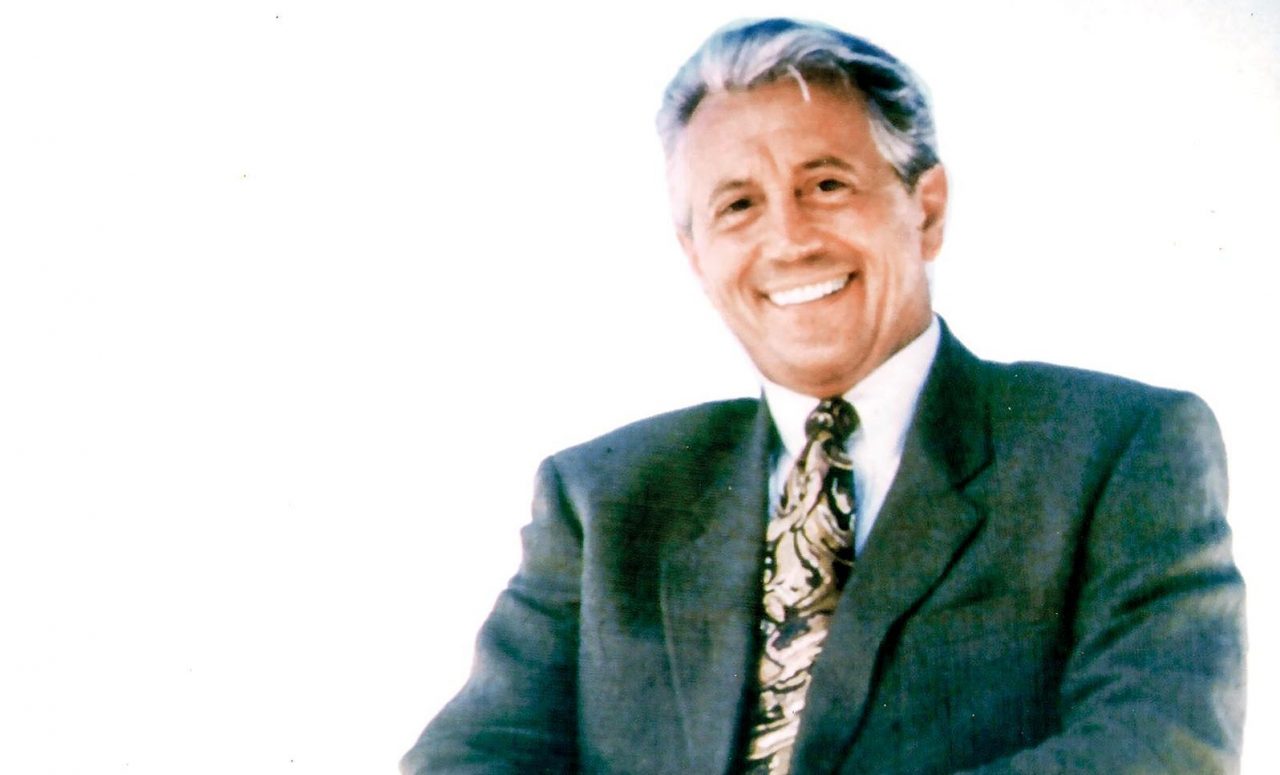 April 25, 2022
Arnold Zegarelli would probably agree with the adage: "find a job you enjoy doing, and you'll never have to work a day in your life." For 66 years until his retirement in November at the age of 85, that's precisely what he did. Dressed in a suit and tie, a pocket square tucked neatly into the pocket of his jacket, Zegarelli cut hair, first at the salon at Joseph Horne's Department Store and then at Premier Salon (both long gone) before joining the team at Izzazu Salon as director of education in 2004. Owners Emilio Cornacchione and Gino Chiodo, two of his proteges, refer to Zegarelli as their pseudo-father, which is not surprising since he set an example in his personal life that both have tried to emulate. Telling is a piece of needlepoint Zegarelli had framed for one of his salons a number of years ago: "The best thing a father can do for his children is to love their mother."

Over the course of his storied career, Zegarelli has mentored hundreds of hairdressers, not only helping them perfect their technical skills but also teaching them how to dress professionally — "Like begets like," he says — or communicate effectively. For years he asked the hairdressers who worked for him to start their day by reading the front page of The Wall Street Journal and USA Today so they could carry on an intelligent conversation with their upscale clients. Under his tutelage, some opened their first savings account to put away enough money for a big purchase, say, an automobile or, eventually, a home of their own.
A voracious reader — everything from Dale Carnegie's "How to Win Friends and Influence People" to Norman Vincent Peale's "The Power of Positive Thinking" and Stephen Covey's "Seven Habits of Highly Effective People" — Zegarelli has published two books of his own. "Diamond Capsules for Success and Wisdom" is a collection of motivational ideas and quotes. "Your heart has to be in what you do," he says. "That's the key." He also collaborated with his son Gregg, a local attorney, on "The Essential Aesop," which reimagines some of the classic Aesop's Fables for anyone longing to reconcile life's important questions.
"I think I was put on earth to help people realize their potential," says the Z-Man (his nickname for himself). On his Facebook page he posts maxims such as this one from Thomas Jefferson: "In matters of style, swim with the current. In matters of principle, stand like a rock." An avid Steelers fan, Zegarelli also uses his page to weigh in on game day and, true to form, remains positive no matter what the final score.
"Never criticize, condemn or complain," says Zegarelli, who calls those vices the Three C's (he's big on acronyms). Feeling depressed or discouraged? His advice is to look into your BAG (Blessings, Accomplishments and Goals) to pull yourself out of a slump.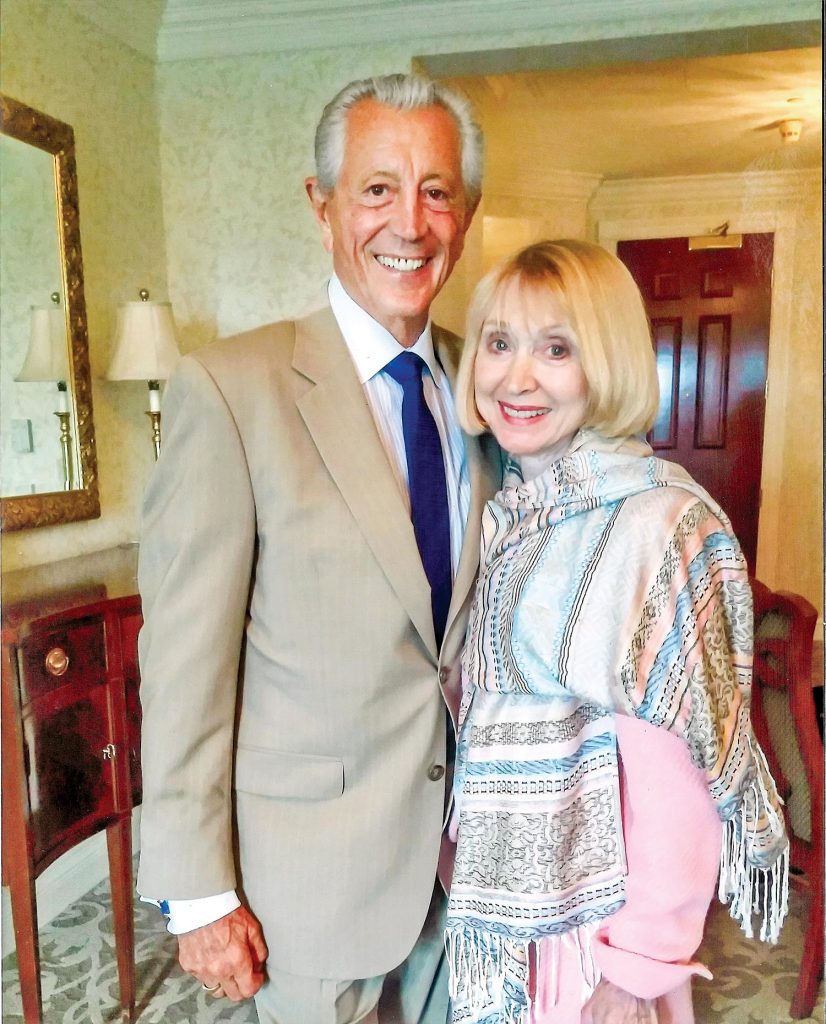 Though he declines to drop names, Zegarelli's clientele has included any number of Pittsburgh's movers and shakers. Still, it's no secret that one of his biggest fans was Barbara Cloud, longtime fashion editor for The Pittsburgh Press and later a columnist for the Pittsburgh Post-Gazette, who remembered holding her son in her lap while Zegarelli gave him his first haircut.

Zegarelli's weight hasn't fluctuated more than a few pounds in 50 years (he always orders salad dressing on the side), and he gets up at 5 every morning to lift weights in his home gym and practice tai chi. Then he engages in what he calls a silent "life review," conducting a mental inventory of the areas in his life that need improvement — health, wealth, family, career, education, nutrition, exercise. "They are all within our control," he says. Finally, he holds each member of his family in his mind while asking himself how he can be helpful.

Born to Italian immigrant parents, Zegarelli credits his father, Erasmontonio, for instilling the first of many valuable life lessons in his sons. One day when all four of them had been fighting, his father marched them outside to the garden. Gathering four twigs from a tree, he snapped one in two. "See, alone each one is easy to break," he said before attempting, without success, to break all four at the same time. "Alone you weak, together you strong," he pointed out, though the demonstration itself was probably enough to drive the point home.

Zegarelli describes his relationship with his younger brother, Robert, who followed him into the hairdressing profession, as especially close. "Robert was all heart, while I was very technical," he says. "Together we made one really good hairdresser."

Seligman & Latz, which operated beauty salons under a lease arrangement with department stores all over the country, hired the duo as educators in the 1950s, and in 1961 they opened an advanced haircutting school for Pittsburgh Beauty Academy called Coiffure Creation Academy. It was on a trip to London for a beauty industry trade show that they met Vidal Sassoon, who told them that hairdressing was out and haircutting was in. Sassoon's advice: Go back to Pittsburgh, raise your prices and market yourselves as haircutters.

"He told us we'd probably lose all our clients, but that it would be a turning point," says Zegarelli, "and he was right." When their prices jumped from $5 to $15 for a haircut, most of their clients went elsewhere, but before long the brothers began attracting a more progressive clientele who wanted the geometric cuts from London that could be styled with a simple shake of the head.

When his brother died of a heart attack in 1981, Zegarelli took it hard. "We were like a pair of scissors," he says. "After he died it felt like one of the blades was missing." To assuage his grief, he began studying martial arts with Grand Master C.S. Kim in Monroeville, ultimately earning a black belt. "You're one tough old monk," the master told his pupil at the time. "I didn't think you'd make it at your age."

Now that he's retired, Zegarelli plans to spend more time with his wife, Dolores. The couple has been married for 64 years. "She is the most wonderful, unselfish woman in the world," he says. "She helped me achieve every goal I ever had while also raising our two children." Aside from his son Gregg, he also has a daughter, Ronda, who owns Acrobatique, a creative events agency. Gregg and his wife Jodi have three teenage daughters, and Zegarelli says, "I have a great relationship with each of them."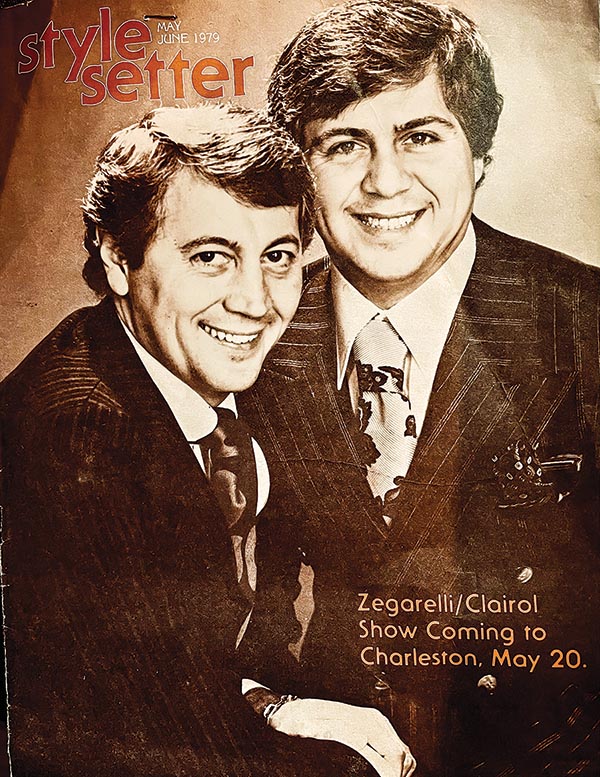 Zegarelli believes that everything from our grammar and manners to etiquette and word choices are the hallmarks of self-development. "We can choose to be positive," he says, recalling how the boys in his Larimer Avenue neighborhood bullied him when he decided to become a hairdresser. "When they saw me get off the streetcar with my little case of styling tools, they started howling and laughing. I told them to get it all out now because I was going to do this, and I was going to be successful."

That attitude has served him well throughout his career, which has included milestones like an eponymous product line he sold on the Home Shopping Network and regular local television appearances. Oprah's producers booked him for makeover segments on her show, both in Baltimore and Chicago, and in 2010, he received the Pittsburgh Fashion Hall of Fame award.

"Whatever you vividly imagine, ardently desire, sincerely believe and enthusiastically act upon will inevitably come to pass," he says with the absolute certainty of someone looking back on a rewarding life and career that had nothing to do with luck and everything to do with grit, determination and a positive attitude.