A Q&A with Senate Candidate David McCormick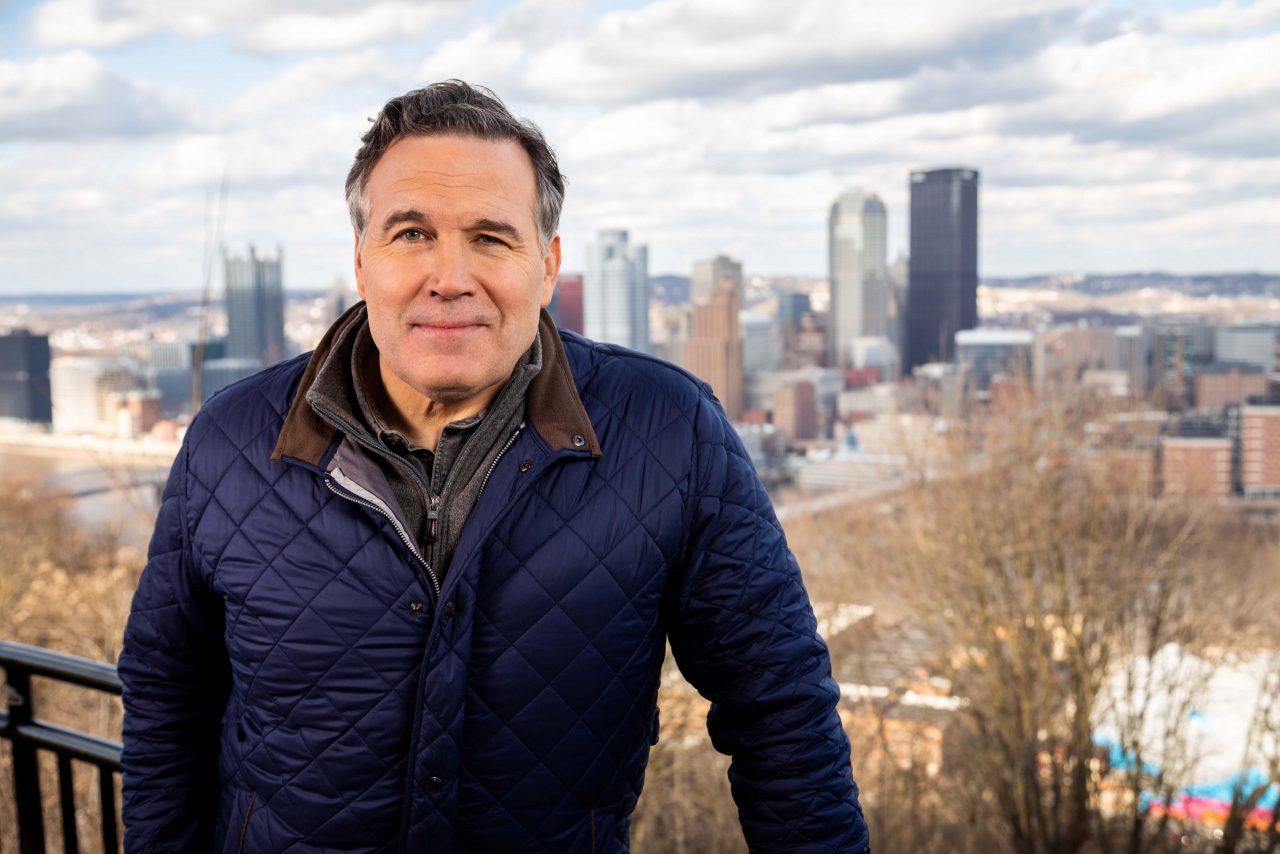 April 11, 2022
After leading Pittsburgh high-flyer FreeMarkets, McCormick returns for a Senate run.
(Editor's note: McCormick is the only Western Pennsylvanian in the Republican Senate Primary. After the May primary, we hope to profile whichever Western Pennsylvania candidates remain in the Senate race from either party.)

Why are you running for the Senate and what are the key issues you seek to address?
I've spent the majority of my life in Pennsylvania. I wasn't planning on running for anything. I had come to that fork years ago and decided that that opportunity likely wouldn't present itself. But last fall, the Afghanistan thing – our withdrawal — really shook me. It was a national humiliation and such a sign of weakness. There was a lack of accountability. And I worried even then that it would invite tyrants to challenge us. And that has happened. That was the shock, along with a broader belief that the country is headed in the wrong direction, that made me think about running. I truly believe that the ideas put forth by President Biden in terms of the economy, energy and the border – all of those ideas and policies have been detrimental to our economic vitality, our national security, and the health and well-being in our Pennsylvania communities.
But there's also a cultural dimension. Some of the key underpinnings of our country including our belief in America's exceptionalism are in danger. I also feel that our ability to really debate ideas is in danger. Wokeness, cancel culture and the inability to talk and discuss things openly is very detrimental to our future.
The statement that came out of the Business Roundtable a few years ago redefining the role of CEOs and corporations was a fairly stark departure. It changed from the belief that our business leaders should be focused on shareholders, employees and customers to their having a much more prominent and almost explicit role in solving the ills in society. The problem with that is twofold. One, it begins to chip away at the focus and clarity of free enterprise. Secondly, it opens CEOs up to becoming politicized as opposed to primarily focused on their business.
In your ads, you refer to "the woke mob" and a narrowing of the marketplace ideas in this country. Is there anything a U.S. Senator can do about the reduction of what is considered to be politically acceptable free speech?
I can have a unique voice in just calling it out in a very clear and honest way. It really does put us at risk culturally. You see it in the extremeness of the liberal bias in social media, in the media in general, and in the one-sidedness of our universities and our teachers unions, where we no longer have a marketplace of ideas. I don't think this is even in debate. The information flow is extremely one-sided. Conservative ideas can't be considered. This means our children are presented with an array of info that has a bias. That's not the society that our forefathers imagined. They imagined a true marketplace of ideas. And if you can't challenge things when you have a perspective that deviates from that liberal orthodoxy, you get an echo chamber that diminishes critical thinking. The ability to challenge and test everything is what we want in our children and our leaders. That is what has put our country at the forefront of new ideas and innovation. And unless we again have this intellectual freedom, we are going to be challenged to repeat our performance in the future.
What do you think qualifies you to be a U.S. Senator?
If you believe what I just said – that the country's in a crisis and that the challenges we face in the economy and world are of great significance — then that leads you to the belief that you need strong, competent leaders who don't need on-the-job training. I say this with humility, but I've been battled tested. I've served in combat. I've held positions at the highest levels of government – negotiating with the Chinese – and I've led two significant businesses. I've made payroll with FreeMarkets, a Pittsburgh technology company, and with a global institution. There are very few of the issues we're facing that I don't have experience with and an understanding of the context. And I'm independent.
The second thing that's unique is I really am a Pennsylvania kid and leader. I'm a 7th-generation Pennsylvanian with roots across the state. I've left on two occasions for public service and I ran a big business, but I spent most of my life in Pennsylvania, growing up in Bloomsburg on my family's farm I've now owned for the last decade and spending 10 years in Pittsburgh.
That's what positions me for this moment. I can hit the ground running. And I'm not part of the swamp. I'm new to elective politics, and I believe we need independent thinking and independent leaders.
The U.S. is experiencing a malaise reminiscent of the late 1970s in terms of inflation, energy problems, and perceived international weakness. What needs to happen to turn this around?
If you look at 1979, there was double-digit inflation, OPEC had us in a headlock, and eight soldiers died in the desert – not unlike the situation in Afghanistan. Four years later, it was morning in America. I was at West Point then, and the economy was roaring back with pro-growth policies and deregulation. Energy was moving in the right direction. Our role in the world was more certain because of the Reagan build up. People believed we had competent leadership, and that was the beginning of the end of the Cold War. Leadership matters. It matters who you pick. Who you pick can change the direction of the country. I'm not saying one Senator from Pennsylvania can change the course. But it doesn't take many. It takes a small group moving in the right direction. It's important in 2022 and 2024 that we pick people who are going to reset things and take us in the right direction.
What do you think the appropriate response to the Ukraine situation is?
I don't think we'd be here without the terrible decisions made by the Biden administration. Two in particular. The first is the disastrous withdrawal from Afghanistan. And the second is ceding the leadership on energy. The Biden administration took us from energy independence to energy dependence.
With Ukraine, we have to show real strength. We can't let this kind of unprovoked aggression stand without demonstrating strength. First, we have to reverse the energy policies of the Biden administration. The best way to create leverage and put pressure on Putin is to be a strong energy exporter. Second, we have to have strong sanctions and tighten the sanctions. They got there slowly but are moving in the right direction. Third, we have to help the Ukrainians fight this battle with lethal aid. It was a bad decision not to support giving them the MiGs from Poland. Fourth, we need to be wary and look over our shoulder to China. It would be in a moment like this where China might decide to be more aggressive.
We should be very careful not to put ourselves into a position where American troops become inadvertently drawn into military conflict. The 82nd Airborne Division — my old unit – is in Poland. We need to be careful. I haven't met a single family in Pennsylvania who wants to send their sons and daughters to Ukraine. And Pennsylvania contributes disproportionately.
How would your experience with China be an advantage or disadvantage?
I honestly think it's a huge advantage. Not just in a comparison of me to the other Senate candidates, but my experience is unique in the Senate. There isn't anybody who's had the set of experiences I have. In addition to my military experience, I've written a book about the military transformation at the end of the Cold War, "The Downsized Warrior," which was my dissertation from Princeton. That military experience, as a combat soldier and then writing that book, is unique.
Couple that with someone who's been in the National Security Council negotiating with the Chinese, and my track record is clear. You can find it in my speeches where I'm talking about the risk of intellectual property theft. I have been a China hawk for 15-20 years. And as someone who's made payroll, ran a technology business and an investment business, that set of experiences allows me to step right into the China debate. A parallel in this regard is comparing the ways that Romney and Trump approached their business experience. Romney had a successful business career, but when he ran for President, he ran away from it. Trump did the opposite. He believed and said that his business experiences would make him a stronger leader. And I believe the same thing.
I have a deep love for Pittsburgh. It's one of the most special places in the country and I'm excited to be living here again. I really believe in what I'm doing. I feel that I'm doing it for the right reasons. And I feel privileged to do it. I'm looking forward to being a fearless and effective advocate to take our country and Pennsylvania in the right direction.