Trumka, Strassburger, Deitch, Krupp, Frank, Parham
Noting the passing of prominent Pittsburghers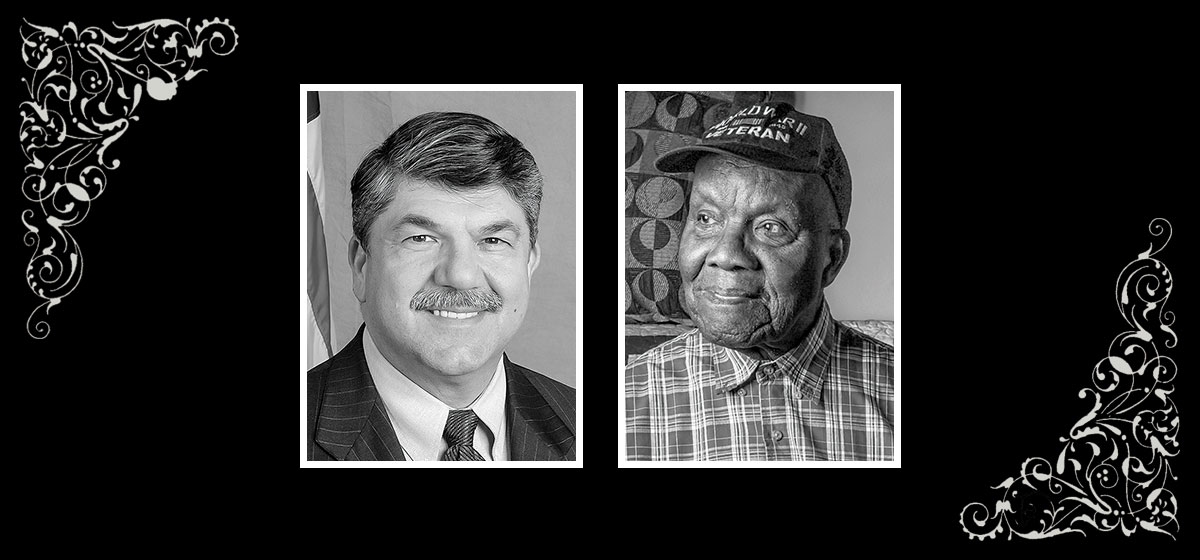 October 27, 2021
Richard Trumka, 72: A native of Eighty Four, Pa., Trumka was the president of the AFL-CIO, the largest federation of unions in the United States. He followed in the footsteps of his father and grandfather as a coal miner, working shifts in both college and law school. At the age of 33, he successfully ran on a reform ticket to head the United Mine Workers of America. He has led the AFL-CIO since 2009, recently pushing for the return of manufacturing jobs from China to the United States (and Pittsburgh) and helping President Biden frame his infrastructure and jobs proposals.

Eugene Strassburger III, 77: His parents and both of his grandfathers were lawyers, so Judge Strassburger had the law in his blood. He graduated summa cum laude from Yale and went on to Harvard Law School. His sense of humor was as legendary as his brilliance, but it was his common sense that set him apart during 32 years as an Allegheny County Common Pleas judge. Before becoming a judge, he worked for the city and was proudest of a sex discrimination case he argued before the Supreme Court and won. An adjunct professor at both Pitt and Duquesne, he was an ardent feminist who was honored with the Susan B. Anthony Award by the Women's Bar Association.
Sande Deitch, 82: Her father ran the Prime Kosher Butcher Shop in Squirrel Hill, where Deitch grew up and became an artist. She was affiliated with the Pittsburgh Center for the Arts as an artist before becoming its executive director, overseeing a capital campaign that raised more than $2 million. In 1991, she became executive director of the Bayer Foundation, creating Bayer's presidential award-winning Making Science Make Sense program, as well as ASSET STEM Education, the initiative that spearheaded science education reform in schools across the country. She was also a renowned party giver whose guests included John Updike and astronaut Dr. Mae Jemison.
Gerald Krupp, 88: His passengers included Jack Nicholson and Peter Falk and when he handed in his keys at age 85, Krupp earned the distinction of being the longest-serving driver at Yellow Cab of Pittsburgh. For 44 years, Krupp drove the streets of Pittsburgh and cultivated friendships high and low. He had a knack with people and seemed to know everyone. A Korean War vet, he once survived being robbed at knifepoint and then helped to capture his assailant, who shot another driver earlier in the day. The incident led to the installation of video cameras in local cabs. Krupp eventually purchased his own Medallion Cab and became a mentor for many cabbies. Off-duty he enjoyed classical music, especially Chopin.
Ruth Ohringer Frank, 99: For 20 years, she took an annual trip to Asia with her husband, James Frank, and came back loaded with objects that told a story. She turned many of them into jewelry that was sold at Saks Fifth Avenue in New York and won praise from Vogue for being the first to incorporate ethnic pieces into her jewelry designs. She partnered with architect Harry Lefkowitz to design an Asian-inspired 1950s modernist house in Squirrel Hill and filled it with Asian artifacts. Frank was also a competitive golfer and tennis player and swam daily until last year. Strong-willed, creative and philanthropic, she was active in the Jewish community, especially Rodef Shalom, which was co-founded by her husband's family.
Henry Parham, 99: On the 65th anniversary of the D-Day invasion at Normandy, historians discovered that Parham was probably the last surviving African American soldier in a segregated Army during one of the most important battles of World War II. A veteran of the 320th Anti-Aircraft Barrage Balloon Battalion, the only all-Black unit to land on the beaches of Normandy on D-Day, Parham was the son of a Virginia sharecropper who attended a one-room schoolhouse where the highest grade was seventh. In 2013 he was awarded the French Legion of Honor, the highest military distinction in France. Parham worked as a heavy equipment operator at Buncher Co. for 34 years and volunteered at the Veterans Affairs Hospital when he retired.