Miller, Dodds, Werner, Bartholomae, Barbour, Douglas, Klein
Noting the passing of prominent Pittsburghers...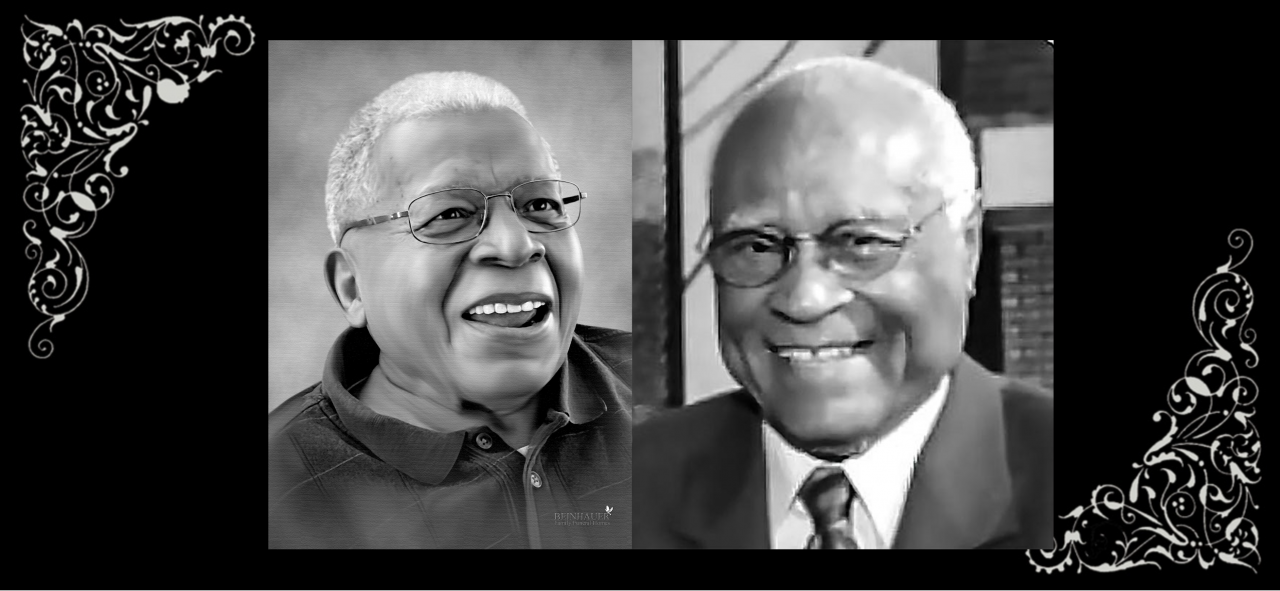 September 11, 2023
Wendi Ann Miller, 75
Born William Henry Miller III, Miller became a transgender woman and lifelong advocate for LGBTQ+ rights. An artist with a degree from CMU, her Miller Frame in East Liberty was frequented by clients such as Fred Rogers and Sidney Crosby. For a time, her shop also quietly housed the headquarters of the Pittsburgh Transsexual Support Group, a nonprofit she co-founded in 1995 for the transgender community. For many years, her shop was exclusively staffed by trans women who faced employment discrimination. She led many LGBTQ+ efforts, especially during the AIDS epidemic, and was a longtime board member at Persad. She loved motorcycles, competitive shooting and was a consummate poker player.


Deborah Dodds, 80
She was an avid reader who would always ask what someone else was reading, assuming that everyone did. A graduate of Vassar and Pitt law school, Dodds specialized in tax law at PNC, Mellon and privately from an office in her three-story Downtown apartment. She was a trailblazer in the trend to live Downtown, and her home was filled with an extraordinary contemporary art collection with works by Sol LeWitt and many others. A champion of art and art history, she was involved with the Carnegie Museums, especially The Andy Warhol, the Three Rivers Arts Festival and the Garden Club of Allegheny County.
Rev. George Werner, 85
Werner served as dean of Trinity Episcopal Cathedral, Downtown, for 20 years and as president of the national Episcopal Church House of Deputies for six. But it was his influence beyond the church walls for which he is remembered. He arrived in Pittsburgh in 1979 when the steel industry was collapsing and quickly became involved in the nonprofit sector. He co-founded the Dollar Energy Fund to help the unemployed pay their bills, Bethlehem Haven, and the Pittsburgh Downtown Partnership, where he later served as board chairman. Gregarious and outspoken, he was as welcoming to the homeless as he was to the three mayors he worked with to make the city a better place.
David Bartholomae, 75
He chaired Pitt's English Department from 1995 to 2009, when he was named Charles Crow Chair of Expository Writing. He remained in the position until his retirement in 2018, though he continued writing as a professor emeritus. In 1988, the Post-Gazette hired him as a writing coach for its staff, wanting to inspire them to be great writers as well as great reporters. He was the Carnegie Foundation's Pennsylvania Professor of the Year in 2014. "Ways of Reading: An Anthology for Writers," a 1987 textbook co-authored by Bartholomae, was reprinted 12 times and had a major impact on English studies worldwide.
George Barbour, 96
His life was marked by firsts, including being KDKA radio's first black reporter. Barbour covered historic events, including the 1965 civil rights march from Selma with the Rev. Martin Luther King Jr., and Pittsburgh visits from Soviet Premier Nikita Khrushchev and President John F. Kennedy. His investigations exposed racism and helped to inform the successful Brown vs. Board of Education debate before the Supreme Court that desegregated schools in 1954. He worked for the Baltimore Afro-American, Richmond Afro-American and the Pittsburgh Courier. He also served as creator, host and producer of "Showcase Plus – Black Frustrations, Achievements, and Hopes for the Future" on KQV Radio. His early work was featured in "The Black Press: Soldiers Without Swords," a PBS special in 1999.
Herb Douglas, 101
He was the oldest American Olympic medalist, having won bronze in the long jump at the 1948 London Games. He grew up in Hazelwood and was the first black basketball player at Allderdice High School and among the first black football players at Pitt, where he earned multiple degrees and built a philanthropic legacy. In 2018, he was inducted into the inaugural class of Pitt's Sports Hall of Fame. After college, Douglas was hired by Pabst Brewing to market beer to blacks in the Jim Crow South. Determined and optimistic, he became the third black person in the U.S. to be VP of a national company, Moet Hennessy USA. His life was chronicled in "Launched: The Life of Olympian Herb Douglas" by Anne Madarasz.
Wilhelm "Willi" Klein, 90
Klein was the founder of Willi's Ski & Snowboard Shops — pronounced "Wi-EL-lees" in the yodeling TV ads. When he started in 1970, only about 3 percent of Pittsburghers were interested in skiing and more than 68 percent of the ski market was controlled by European vendors. Within 10 years, Klein had customers waiting in line for his annual ski sale and eventually opened seven stores. He grew up in Austria during World War II, and by his teen years had won international ski championships and graduated from the Austrian National Ski School. He competed in the Hahnenkamm race in the Alps, on one of the biggest downhill slopes in the world. He moved to America in 1960 to teach skiing at a resort bought by his friend, Olympic gold medalist Egon Zimmermann.