Ferlo, Treganowan, Chaplin, Simpson, Poliziani, Fuhrer, Henderson, Lovelace, Grefenstette, Dunlap, Grata
Noting the passing of prominent Pittsburghers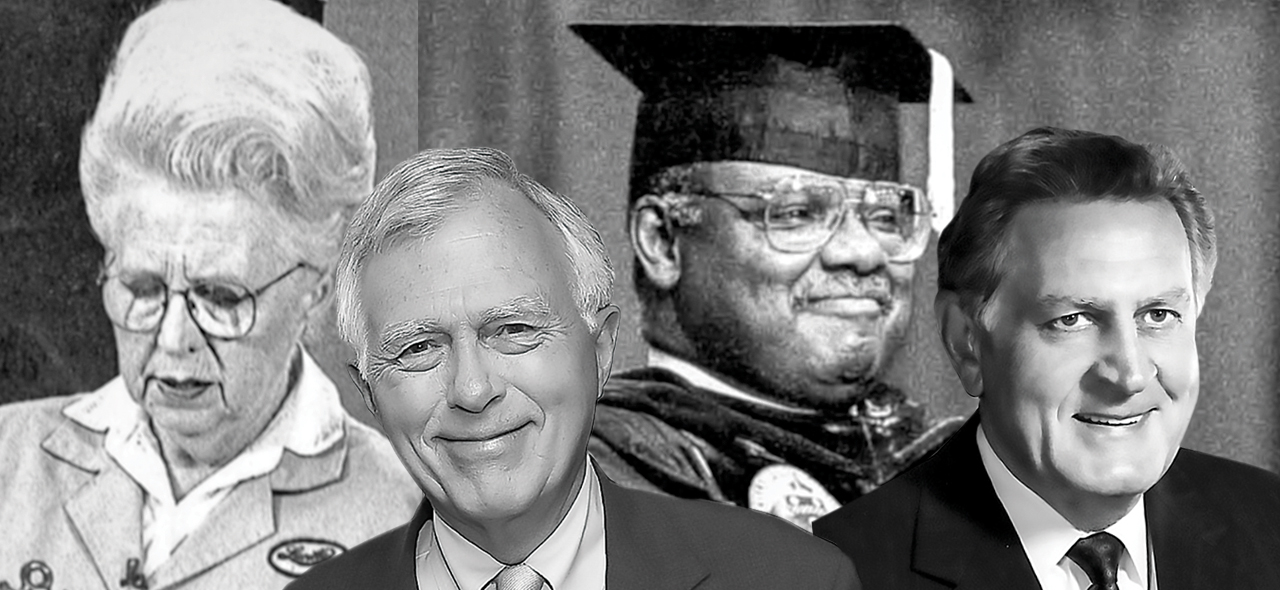 November 3, 2022
Jim Ferlo, 70
A former state senator, city council president and community advocate, Ferlo was an active supporter of causes that included attempting to save the landmark Syria Mosque. He was Pennsylvania's first openly gay senator after coming out publicly during a 2014 debate about an LGBT hate crimes bill. Ferlo began his career as a community activist in Oakland when Tom Flaherty, then city controller, asked him to join his staff. Ferlo was elected to Pittsburgh City Council in 1987, serving for 15 years including three as its president. He was instrumental in opposing a failed bid to remake Downtown with high-end retail and later won a seat in the state Senate, where he represented city neighborhoods as well as northern suburbs and portions of the Alle-Kiski Valley. He also made a brief run for Pittsburgh mayor in 2013. In retirement, Ferlo worked on ending the U.S. embargo of Cuba and promoting goodwill between sister cities Pittsburgh and Matanzas, Cuba, where he often visited.



Lucille Treganowan, 92
She was described by the New York Times as "an unflappable, khaki-clad grandma who also happens to be an award-winning automotive expert." She turned that talent into a thriving business with a chain of Transmissions by Lucille shops. But she was best known for hosting her own show, "Lucille's Car Care Clinic," on the Home & Garden TV network, now known as HGTV, and for appearances on "The Oprah Winfrey Show," "The Late Show with David Letterman" and "Home Improvement." A divorced mother of three, she taught herself mechanics after working as a bookkeeper at an automotive repair shop. She was turned down numerous times when she applied for a business loan in 1960 — when women couldn't get their own credit cards — until she secured backing from the Small Business Administration.
Nancy Perkins Rankin Scarton Chaplin, 87
Widowed three times, Chaplin understood heartbreak. Yet she was known for her kindness and warmth, especially as the proprietor of Perkins General Store in Mt. Lebanon, which she owned for 26 years. Chaplin described her store as a "little bit of Norman Rockwell," and it dispensed everything from needlepoint to sage advice. Chaplin was the main draw. She gave refuge to kids doing homework and housewives needing simple companionship, remembering not only her customers' names but their life stories. She was also a longtime volunteer at Cancer Bridges of Pittsburgh, Phipps Conservatory and Botanical Gardens and the Women's Committee at the Carnegie Museum of Art, where she volunteered for more than 20 years as part of the holiday tree committee.
Dan Simpson, 82
A U.S. ambassador to several countries, Simpson decided after more than 30 years in the Foreign Service to become a journalist. While posted in Bosnia, he answered an ad in the International Herald Tribune for a newspaper looking for a foreign affairs specialist. It was the Toledo Blade, but Simpson ended up becoming a columnist and editorial board member for its sister paper, the Pittsburgh Post-Gazette. He went to Yale on a full scholarship and then to Africa to teach, where one of his students at the Libyan Army Military College was Moammar Gaddafi, the future Libyan dictator. Simpson was ambassador to the Central African Republic and Zaire and also served in Somalia, South Africa, Burundi, Iceland and many other countries. A progressive thinker, he was prolific at the PG, writing several columns a day. He was known for his wit and would invite colleagues to join him for lunch at the Duquesne Club to "see how the other half ate."
James Poliziani Jr., 60
His role model was Fred Rogers, and Poliziani spent his life caring for those who needed it most. As the longtime director of the Northside Common Ministries, he nurtured the homeless and the hungry. He got his start in the 1980s, when he and a fellow member of ACT UP, an AIDS coalition, contacted every local funeral home to see who would handle AIDS patients. He worked as an elementary school teacher before joining Goodwill of Southwestern Pennsylvania, where he spent many years in social services. Poliziani moved on to NCM, part of Goodwill, and earned a degree from the Pittsburgh Theological Seminary. An advocate for the LGBT community, he made certain that trans people felt welcome at the men's shelter, where he often worked through the night when staffing was short.
Frank B. Fuhrer Jr., 96
Fuhrer never drank a beer in his life. "I don't have to like it to sell it," he said. But he built Frank B. Fuhrer Wholesale, which occupies 24 acres on the South Side, into the 20th largest distributorship in the country. His other passion was golf. Fuhrer financed and promoted golf at the amateur and professional level and spent millions to sponsor the Family House Invitational, a tournament that was considered the best two-day event on the PGA Tour. The event raised nearly $2.5 million for the Family House charity in 14 years. When the tournament ended in 1997, Fuhrer started the 72-hole Frank B. Fuhrer Invitational. Fired from his first job as a young man, Fuhrer eventually owned nine businesses and two Pittsburgh sports franchises, the Triangles of World Team Tennis and Spirit of the Major Indoor Soccer League. He also made a $5 million investment that helped keep the Pirates in town in 1995.
Donald Henderson, 91
He was the first and only African American provost at the University of Pittsburgh, which honored him in many ways through the years, including with an endowed scholarship and a professorship. There is also a clock in his memory at the corner of Forbes Avenue and Bigelow Boulevard. But most lasting was the impression he made on so many, from two chancellors to the university itself. He stabilized and expanded the impact and influence of the provost position, according to chancellor emeritus Mark Nordenberg, changes that were crucial to the school's academic ascent. He came to Pitt from Southern Illinois University, Western Reserve University and the University of Akron and went on to become a beacon for equity and social justice. He was a champion of respect and kindness and renowned for those qualities, as well as his leadership and administrative acumen.
Margo Lovelace, 99
Anyone growing up in Pittsburgh during the '60s and '70s knew the Lovelace Marionette Theater on Ellsworth Avenue — or saw the puppets perform in festivals, schools, department stores and the Carnegie Museum of Art, where Lovelace moved in 1977 when she outgrew the Shadyside space. She designed and made her marionettes and costumes, wrote the plays, served as puppeteer, and was a director and educator. Her theater was recognized as the first permanent puppet theater in the country in 1964. Lovelace was involved in several films about her work, including the award-winning "The Puppet Proposition," which was short-listed for an Oscar nomination and is included in the permanent collection of the New York Library for the Performing Arts.
Carl Grefenstette, 94
He retired as CEO of The Hillman Company at age 90, a year after the death of his close friend, Henry Hillman. Grefenstette ran the company for 28 years, rising from the job of accountant at Pittsburgh Coke & Chemical, a company the Hillman family controlled. Hillman saw his potential and in 1963 asked Grefenstette to join the accounting firm that prepared the company's taxes. Eventually he became indispensable to Hillman, helping to transform the company into the country's largest investor in venture capital by the early 1980s. A semi-pro baseball player who was coached by Honus Wagner, Grefenstette was signed by the Boston Braves but joined the Navy instead during World War II. He went to Duquesne on the GI Bill and served on its board for many years. Hillman recognized his friend in his final wishes, establishing the Carl G. Grefenstette Center for Ethics in Science, Technology and Law at Duquesne. The father of nine children, he was known for his high ethical standards, his curveball and his wit.
Edward Dunlap Jr., 83
Though he founded CentiMark, the largest commercial roofing and flooring company in North America, Dunlap was known to most as the owner of LeMont Restaurant. He often donated his restaurant for charitable fundraisers, part of the ongoing philanthropy that guided his life. The Ohio native realized there was a need for commercial flooring and roofing installation and started CentiMark with $1,000 in 1968. Today the company has 95 offices and 3,500 associates. Dunlap also owned more than 75 other businesses including a weekly newspaper. A devout Catholic who attended Mass daily, Dunlap donated to numerous causes including Meals on Wheels, the Dunlap Family Outpatient Center at St. Clair Health and the Dunlap Family Athletic & Recreation Center at Saint Vincent College.
Joe Grata, 78
Joe Grata was likely the best and most conscientious beat reporter in Pittsburgh over the past 40 years. His beat at the Pittsburgh Press and Post-Gazette was transportation, and his knowledge of every aspect of that field was unmatched by anyone in the region, including those in charge of various transportation systems. Unlike the caricature of the hardened, cynical reporter, Grata was upbeat, interested and dedicated to public service. That service was most manifest in his indefatigable transportation coverage, but he was also a champion of his hometown of Belle Vernon, serving many terms on the Belle Vernon Area School Board, among many other contributions.