Hampton, Gumberg, Fox, O'Brien, Weber, Green
Part III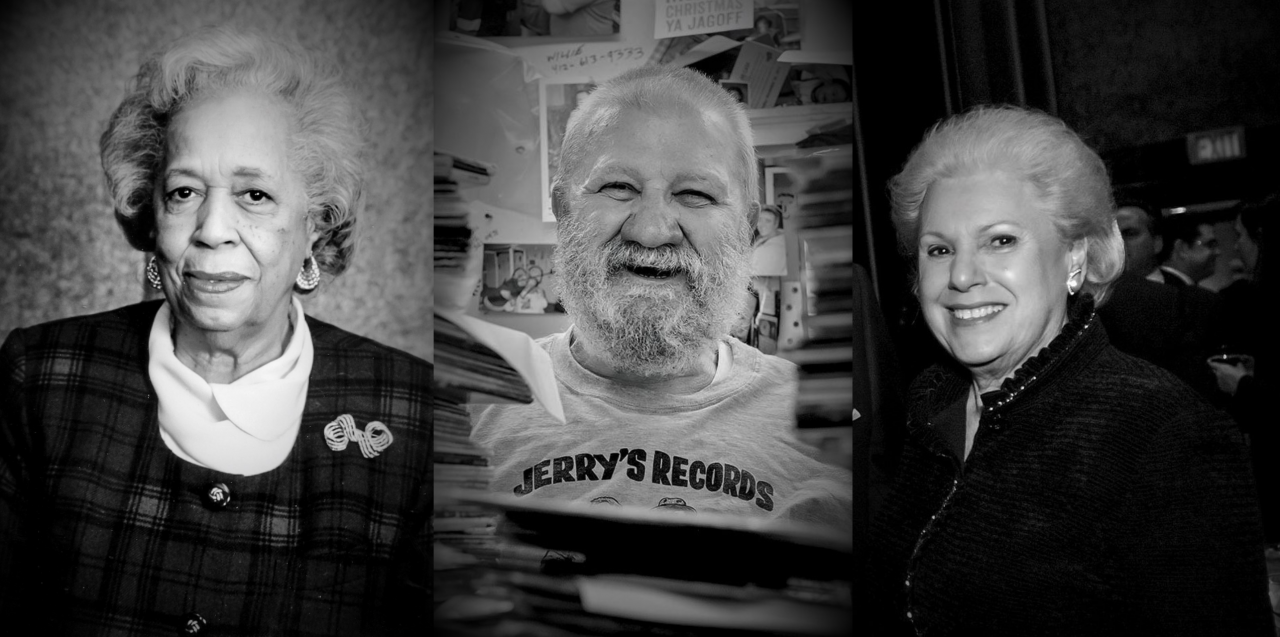 May 18, 2022
Slide Hampton, 89
The virtuoso jazz trombonist, bandleader and Grammy Award-winning composer and musical arranger hailed from Jeannette, where his sister gave him the nickname Slide. One of 12 children, he spent his entire life in music, beginning as a singer and dancer with a family band and progressing to trombone at age 12. The Hampton family band appeared at New York's Carnegie Hall, Apollo Theater and Savoy Ballroom in the 1940s. Inspired by the bebop generation of jazz musicians, including trumpeter Dizzy Gillespie, Hampton went out on his own, working for many famous bandleaders during the 50's and 60's and serving as musical director of Gillespie's band after a stint living in Paris. He garnered critical acclaim for his recordings and became widely lauded as one of the foremost trombonists of his time. In 2005, he was named a National Endowment for the Arts Jazz Master, the country's highest official honor for jazz musicians.

Marcia Gumberg, 91
She was an elegant woman of eclectic interests and pursuits that included being a teacher, art collector, horse breeder and philanthropist. After graduating from Pitt, she taught second grade and helped translate books into Braille. She was married to the late real estate developer and magnate Stanley Gumberg, and together they collected significant contemporary art which they loaned to numerous museums. Very involved in local charities, she chaired the board of the Carnegie Museum of Art and gave large philanthropic donations to Seton Hill and Duquesne universities. At the family's Skara Glen Stables in Greensburg, she bred two horses that won the Belmont Stakes – Rags to Richs and Jazil.

Alma Speed Fox, 98
Mrs. Fox was born in Cleveland and came to Pittsburgh in 1949. She became an early civil rights leader here, participating in and leading marches from Freedom Corner in the Hill District and ultimately becoming President of the Pittsburgh chapter of the NAACP during the turbulent years of 1966-71. She served for 30 years on the Pittsburgh Human Relations Commission and was a mentor to many in the Pittsburgh civil rights movement. The Alma Speed Fox Building at the corner of Wylie and Kirkpatrick avenues in the Hill District now houses two local civil rights organizations.

Charles M. O'Brien, 78
A native of Oklahoma, O'Brien was the president and CEO of West Penn Hospital who successfully devised the plan that in 1998 created a new hospital system from the ruins of the bankrupt Allegheny Health Education and Research Foundation (AHERF). The spectacular overreach and statewide failure of AHERF threatened the jobs and pensions of some 11,000 healthcare employers, and O'Brien and a team of executives were able to save those pensions and create the West Penn Allegheny Health System. The system was ultimately acquired by Highmark and became the Allegheny Health Network, which now comprises 14 hospitals and employs nearly 20,000 people.

Jerry Weber, 73
If you had old records you wanted to sell or if you loved old records and wanted to buy them, you went to Jerry's Records in Squirrel Hill. Jerry Weber loved music and he loved records, and he made a business and a life in collecting, buying and selling recordings on vinyl. From the Record Graveyard in the late 1970s to Garbage Records to Jerry's Records, he was the man to see, and his reputation spread far beyond Pittsburgh.

William J. Green, 76
Bill Green was a leading Republican strategist, analyst and political consultant in Pittsburgh and statewide. From his work as spokesman for the administration of Pennsylvania Governor Richard Thornburgh administration — including the Three Mile Island nuclear power crisis — through his founding of William Green & Associates in 1987, he was a tenacious advocate for Republican causes and a skilled communicator who could get along with people of all political stripes. Green was the go-to source for reporters for decades and was on a regular local and statewide news talk shows.