Curley, Martin, Kreisman, Rocher, Sarni, Lampl
Part I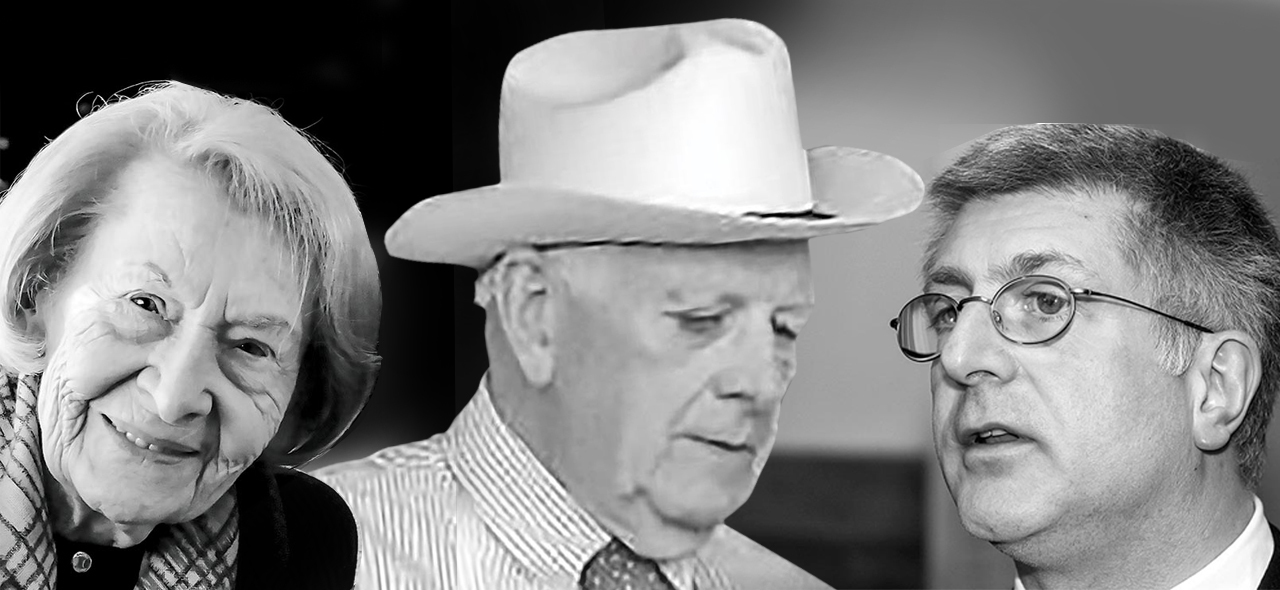 June 29, 2022
Mary Taylor Walton Curley, 97
The daughter of John and Rachel Mellon Walton and granddaughter of Gulf Oil founder William Larimer Mellon, she graduated from Vassar and worked at Pitt after World War II assisting women veterans on the GI Bill. She and her husband, oil executive Walter Curley, lived all over the world, from India to Italy, where she arrived with three children under the age of 4. In 1958 they bought a farm in County Mayo, Ireland, which she visited every year until 2021. They lived in Dublin from 1975-1977, and in Paris from 1989-1993, during Walter's tours as U.S. ambassador to both countries. A voracious reader, she had 1,000 books on her Kindle.


Mac Martin, 96
He grew up in Oakland and though he spent his life in Pittsburgh, his bluegrass band was known far and wide. The Dixie Travelers played at Walsh's Lounge in East Liberty for two decades and at other venues around town, where visiting bluegrass musicians such as the Kingston Trio would seek them out. A member of the Bluegrass Hall of Fame, Martin's real name was William Colleran. An accountant by day, he was a musician for more than 60 years and recorded 14 albums.

Janet Kreisman, 95
When she opened her Paraphernalia boutique in Oakland in 1968, women flocked there — it was the first place in the city to sell miniskirts. She opened several more locations of the hip store, including Downtown and two in Monroeville Mall, and was one of the first female local retailers to become a millionaire. But she was also a political and civil rights activist and founding member of the Pittsburgh 14th Ward Independent Democratic Club and a Democratic committeewoman in the 1970s. A former advertising copywriter, Kreisman wrote and produced a half-hour television fashion show called "Your Key to Happiness" in the early 1950s.

Agnes Lowy Rocher, 94 
Just days before the Bergen-Belsen concentration camp in Germany was liberated by Allied forces, Rocher was reunited with her teenage sweetheart from Hungary. She was newly arrived from Auschwitz, and, at 80 pounds and suffering from typhus, might have died had he not discovered her, risked execution to sneak into the women's quarters and nurse her as best he could. They were married for more than 50 years, most of it spent in Pittsburgh, where Rocher was active in the Holocaust Center of Pittsburgh's annual Yom HaShoah (Holocaust Remembrance Day) program.

Vincent Sarni, 93
Sarni was CEO of PPG Industries for nine years but is best remembered for being instrumental in keeping the Pirates in Pittsburgh. Part of a group that raised millions in the mid-'80s to buy the team, he served as its chairman. Sarni was active in numerous local charities including the Pittsburgh Guild for the Blind, Juvenile Diabetes, United Way, Pittsburgh Opera and the National Organization for the Disabled. He was a founding director of the Extra Mile Education Foundation. He served on many boards including Hershey, Honeywell, Mellon Bank, PNC Financial and Carnegie Mellon University and chaired the Allegheny Conference on Community Development.

Robert O Lampl, 72
His middle name was simply "O," and in legal circles the longtime champion of the underdog was known as Robert O. A former Marine, he eschewed his family's asphalt business to go into law, and for 45 years he defended the defenseless. Most often it was in bankruptcy proceedings and most recently, he represented the Crack'd Egg restaurant in its refusal to adhere to COVID mask mandates. A student of history, especially World War II, he was known as a fighter, no matter how unpopular the cause, and a fierce believer in the American Dream.