Ackerman, Johnson, Vidunas, Davis, Herchenroether, Deiseroth
Part II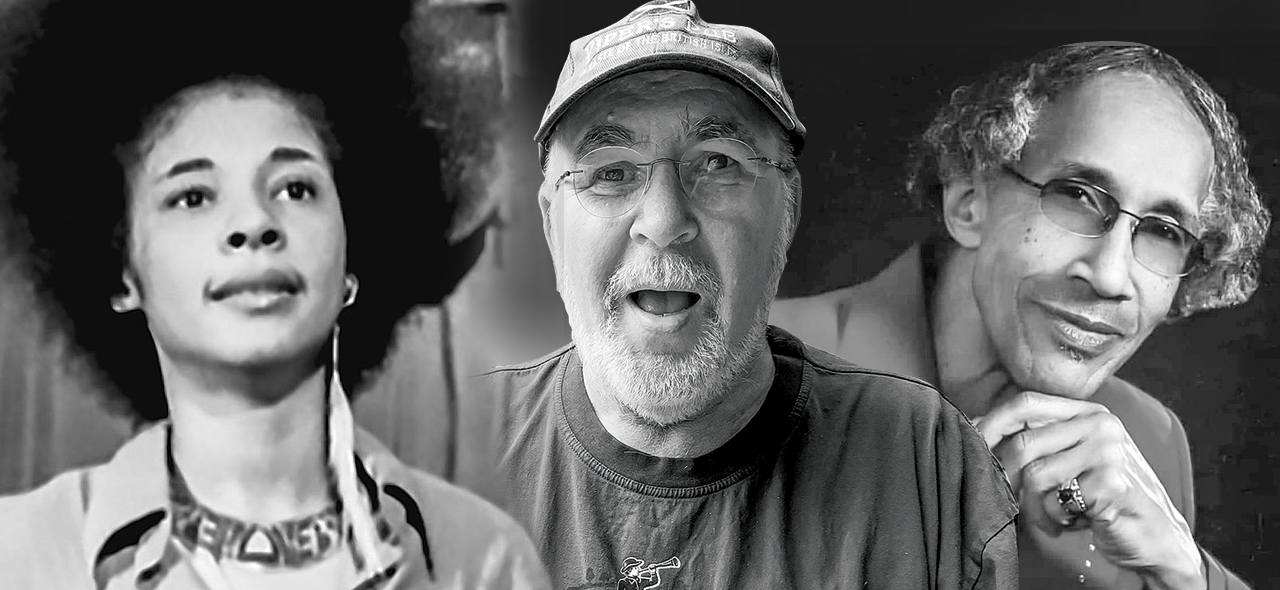 July 6, 2022
Jeffrey Ackerman, 69
A founding partner of CBRE, Ackerman was an icon in the region's commercial real estate industry for decades and served as CBRE's managing director in Pittsburgh from 2013 until January. He was working at Arnheim & Neely in the 1990s when CB Commercial came looking for an existing brokerage with which to partner. Out of that grew CBRE, which became Pittsburgh's largest commercial real estate firm. Ackerman was involved in the sale of some of Downtown's most important real estate, including PPG Place, the former Westinghouse building, the Union Trust and the Frick Building. He was known as a man of integrity, intellect and heart and a true gentleman in a cutthroat business.


Fred Johnson, 80
Bass man Johnson put the "bomp" the "dang" and the "ding dong" in the Marcel's 1961 hit "Blue Moon," knocking Elvis from the number one spot. The song was named by Rock and Roll Hall of Fame as one of the 500 songs that shaped rock 'n' roll. The four singers from Pittsburgh went on to record "Heartaches," their second and last hit, but did oldies tours through the '70s and '80s. Johnson's famous opening riff was celebrated in Barry Mann's novelty hit "Who Put the Bomp (in the Bomp, Bomp, Bomp)" and in the Johnny Cymbal hit "Mr. Bass Man."
Edward Vidunas, 69
He was a structural draftsman and bridge designer who worked on the reconstructions of the West End and Highland Park bridges. He also did the design drawings for the new Hulton Bridge over the Allegheny River. But the lifelong Anglophile — he made several trips to England each year to visit the pubs — was renowned for his knowledge of beer, brewing and the history of Allegheny County breweries going back to the 1700s. He wrote that history between drafts at Fat Head's or other local breweries, where he preferred his beer the British way, "at cellar temperature." He started pittsburghbrewers.com in 2012, and also helped to start Three Rivers Alliance of Serious Homebrewers.
Betty Davis, 77
She was married briefly in the 1960s to jazz legend Miles Davis, who said his former wife was "ahead of her time" and compared her to Prince. But the reclusive Homestead woman who was known to some as the Queen of Funk was modest about her talent. Her 2019 song, "A Little Bit Hot Tonight," was her first release in more than 40 years. She attended the Fashion Institute of Technology in New York, soon moving into modeling while hanging out with Jimi Hendrix and Sly Stone. Davis recorded her first song in 1964, and in 1967, the Chambers Brothers recorded her "Uptown (to Harlem)." Davis wrote for the Commodores and others in addition to releasing her own albums, including "Betty Davis," with the Pointer Sisters singing back-up. She was the subject of a 2017 documentary "Betty — They Say I'm Different."
Keith Herchenroether, 77
Herchenroether was a gifted painter, illustrator and photographer before he found his passion in ceramics. He began teaching art at North Hills in 1966 and learned pottery in a three-week course. His handful of students grew quickly and within five years, Herchenroether was teaching six pottery classes with 120 students every day. He opened the school art studio at 5:30 a.m. so kids could work on projects, especially the unique ceramic bowls they crafted for Empty Bowls, an annual fundraiser benefiting the Greater Pittsburgh Community Food Bank and Just Harvest. Beginning in the 1990s, he asked students to make 10 a week — five to keep, five to donate — and through his efforts thousands were made for the benefit.
Peg Deiseroth, 95
Her father, Lee Dittley, was an accomplished painter, and Deiseroth grew up with a love of art, music, reading and the fine food of great chefs like Jacques Pepin. After raising her family and serving as a secretary for her husband's trucking company, Deiseroth and her daughter-in-law founded the Fluted Mushroom catering company now run by her son, Lee. She participated in the business well into her 70s. She spent her retirement traveling.