Forever Chemicals
PFAS are casting a bigger and bigger shadow on our land and water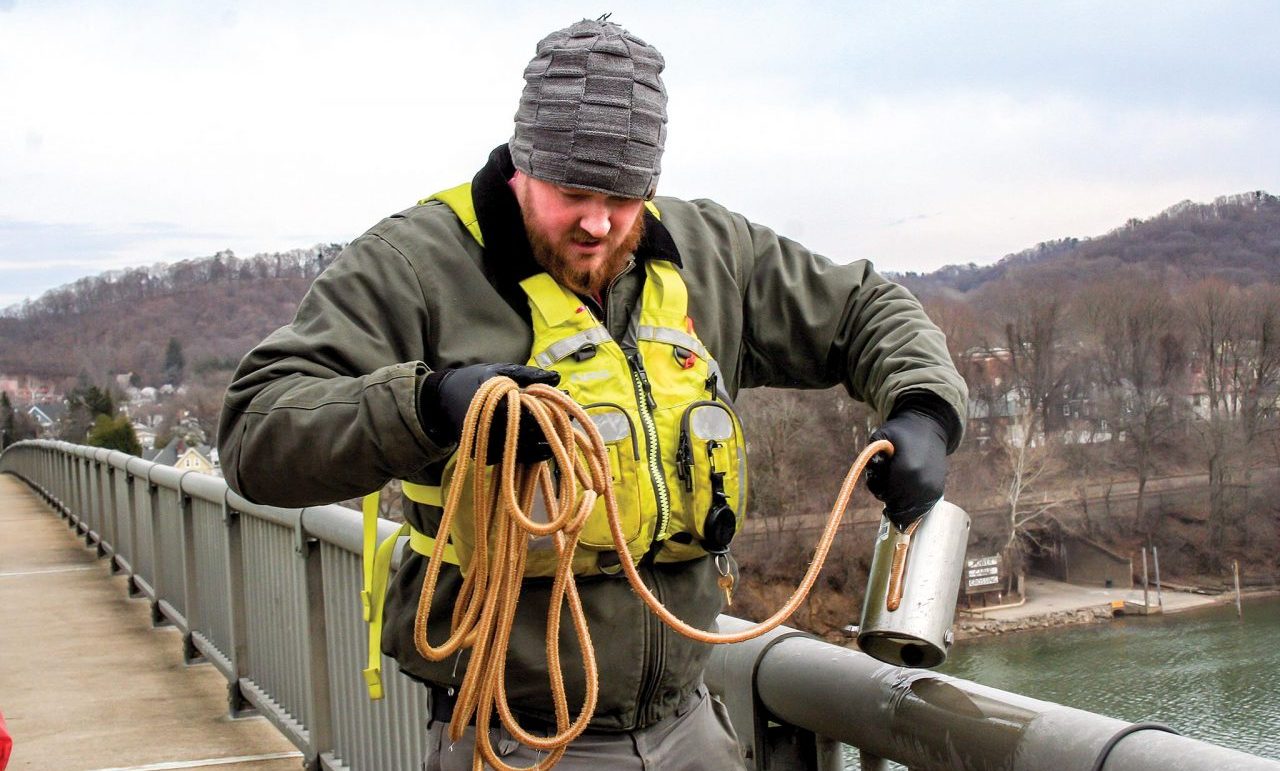 July 10, 2023
In March, the Environmental Protection Agency proposed the first-ever national drinking water standard to limit six chemicals whose potential health effects are raising red flags.


They are part of a family of about 9,000 per- and polyfluoroalkyl compounds — collectively known as PFAS — that are used to impart water-, oil-, grease-, stain-, and heat-resistant properties to countless products, ranging from non-stick cookware and fast-food packaging to electronics and fire-fighting foam. Even toilet paper.
Although designed to make life easier, they now are under scrutiny for the role they may play in an array of ailments, including immune system dysfunction, reduced vaccine efficacy, endocrine disruption, kidney, liver and other kinds of cancer, obesity, reproductive problems, and learning delays in children.
While market pressure and a proliferation of lawsuits have prompted a growing number of companies from Burger King to 3M to announce that they are phasing out the production or use of PFAS, those developed even 70 years ago — including perfluorooctanoic acid (PFOA) and perfluorooctane sulfonic acid (PFOS), which no longer are being made in the U.S. but still are, internationally — remain entrenched in our environment, invisible but ubiquitous, and so enduring in toxicity they are simply called "forever chemicals."
"They're persistent and pervasive," says Joe Duris, a water quality specialist with the U.S. Geological Survey. "They're in paints, cleaning products, metal plating, and pizza boxes. They're in waterproof clothing, stain-resistant carpeting, dental floss, and frying pans. PFAS are everywhere."
Duris is part of a team conducting monthly testing of raw (untreated) water in Pennsylvania's urban rivers for 40 different PFAS to learn how they mix and move in a watershed, and how they may relate to wastewater treatment plants, landfills and industrial sites. Sampling, locally, includes the Ohio, Beaver, Shenango and Mahoning rivers, and Raccoon Creek.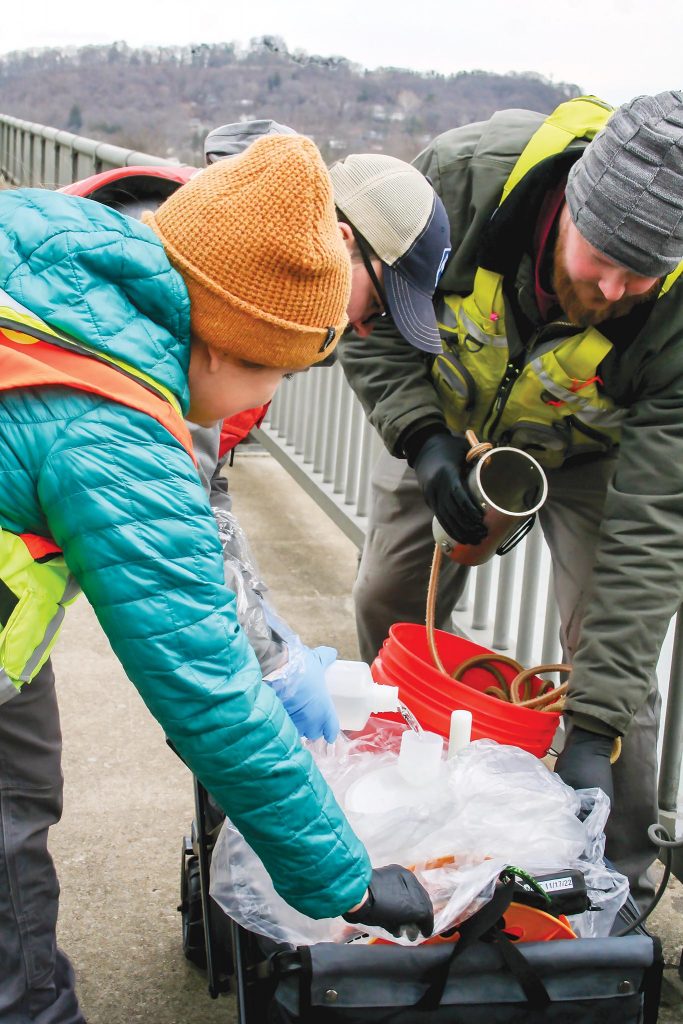 Other scientists have launched similar studies involving hunter-harvested white-tailed deer, dabbling ducks, and Canada geese.
About 97 percent of Americans have accumulated some measure of PFAS in their blood, Duris says, referencing Centers for Disease Control and Prevention data. "A study in Minnesota has shown that PFAS can be transferred to infants in mother's milk."

Research is underway on multiple fronts to learn more about how, and at what levels, PFAS may cause harm, although the EPA has identified PFOA and PFOS as likely to be carcinogenic, over time, in infinitesimal amounts.

Under the agency's plan, the legally enforceable maximum contaminant levels (MCLs) for PFOA and PFOS would be four parts per trillion, each. Four other, newer PFAS — including GenX Chemicals — would be regulated by a "hazard index," which is a tool used to calculate their combined risk.

The proposed MCLs for PFOA and PFOS are dramatically lower than the 70 parts per trillion that the EPA considered acceptable until last June, when it revised its lifetime health advisory to limits of 0.004 parts per trillion for PFOA and 0.02 parts per trillion for PFOS — concentrations too tiny to detect, and an acknowledgement by the agency that no amount of those two chemicals is safe.

(One part per trillion is analogous to a single drop of water in 35 Olympic-size swimming pools or 30 seconds in one million years.)

Four parts per trillion is as close to zero as can be feasibly measured and attained by public water systems, considering costs and benefits, the EPA says.

Besides monitoring for chemicals in the proposed rule, utilities would have to notify the public if they exceed the regulatory standard, and reduce contamination.

The proposed MCLs could be finalized by the end of this year, following a public comment period established to provide for input from water suppliers, environmentalists, the chemicals industry, and other stakeholders through May 30.

The federal standard would supersede the more liberal MCLs that Pennsylvania announced in January — to take effect next year — for PFOA and PFOS, at 14 parts per trillion and 18 parts per trillion, respectively.

Heather Hulton VanTassel, executive director of the nonprofit Three Rivers Waterkeeper, lauded the EPA's proposed standard as "strong," but notes that it addresses only what is being treated for the tap and not PFAS contamination at the source, which would be even more effective in protecting public health.

"It would be far better to make industry stop polluting than to burden ratepayers with trying to mitigate PFAS in the water," she says, "but that would take a separate action."

Scores of companies are being taken to court over PFAS pollution. DuPont was among the first, having been sued in 2001 over heavy PFAS contamination in Parkersburg, W.Va., after people and livestock around its plant on the Ohio River became ill. The 2019 feature film "Dark Waters" dramatized the case.

In the current flood of lawsuits, thousands relate to aqueous film-forming foam (AFFF), a PFAS-laden fire suppressant that plaintiffs allege DuPont, 3M, Tyco Fire Products, and dozens of other companies made and sold despite knowing of its potential health risks.

Coraopolis Water & Sewer Authority is one of those plaintiffs, claiming in a 2020 legal filing that AFFF used for decades at two military installations near Pittsburgh International Airport and at the airport itself caused the borough's drinking water — which is derived from shallow wells — to be contaminated with PFAS. Testing in 2019 found that Coraopolis had one of the highest combined PFOA and PFOS levels in the state at 12.9 parts per trillion, although in 2021, PFOA were "non-detect" and PFOS were 5.9 parts per trillion.

The lawsuit is seeking compensation to cover the cost of ongoing PFAS remediation in the borough's water, plus punitive damages.

"Small water systems like ours have been impacted in the past by contaminants in the groundwater," says John Schombert, board chair of the Water & Sewer Authority, "but PFOA and PFOS are a unique challenge. It would take an $18 million rebuild of our water treatment plant to filter those, and that's something borough residents cannot afford."

How many of Pennsylvania's 3,117 water systems that are required to test for PFAS could face EPA compliance issues isn't yet known, but recent testing at 435 sites across the state found PFOA and PFOS levels higher than the proposed MCLs at 126 finished-water sampling points at 93 utilities, according to the Pennsylvania Department of Environmental Protection. Coraopolis had the only such point among 17 water systems tested in the southwestern region.

The Pittsburgh Water and Sewer Authority is confident it could meet the proposed EPA standards, having detected PFOA between 0.58 and 2.1 parts per trillion, and PFOS ranging from 0.67 to 2.2 parts per trillion since testing began in 2018, a spokesperson says.

***
While water is an obvious pathway for PFAS, they also are in air and soil. Except for people living near military facilities, landfills and other hotspots, more direct PFAS exposure comes from household cleaning products, personal care items, cosmetics, textiles, food packaging, carpet spray, and the like, points out Carla Ng, a University of Pittsburgh associate professor of civil and environmental engineering.

"There are potentially thousands of PFAS in our environment that don't get as much attention as those in the proposed MCLs," she says. "What are we going to do about those?"

Working with a grant from The Heinz Endowments, Ng and her students are creating a map of industries associated with PFAS use to guide the sampling and testing of soils in our region for forever chemicals, and will include areas where PFAS-containing firefighting foams were potentially used, such as in the East Palestine, Ohio, train derailment.

At the U.S. Geological Survey office in Iowa, scientists on a newly formed team studying PFAS in food production are collecting blood, livers, spleens, and feces from white-tailed deer harvested by hunters in 30 states, including (western) Pennsylvania, to test for PFAS contamination as well as pesticides, micro-plastics and antibiotic resistant genes. The samples will be analyzed in relation to the habitats in which the deer were killed.

"Will we be able to tease out a correlation between certain land-use practices and PFAS?" asks research hydrologist Dana Kolpin. "The impetus was agriculture but we want to look at a range of areas where deer are traipsing around and eating and drinking, including habitats more impacted by humans."

A recent Penn State University study found that PFAS can persist in wastewater after treatment at levels that could impact its long-term feasibility for agricultural irrigation.

Ten different PFAS were identified in the treated effluent routinely sprayed on campus crops, and in tissue samples of corn silage and tall fescue yielded as feed for campus cows, some of whose milk goes into products for The Creamery, Penn State's iconic ice cream store.

"This suggests that PFAS may enter the food chain when these crops are fed to livestock," said Heather Preisendanz, an associate professor of agricultural and biological engineering, who notes that more research is needed to assess potential health risks to livestock and the implications of PFAS in meat and dairy products.

Milk from campus cows hasn't been tested, she says, "but we'd like to do that as one of our next steps if we can get the funding and have the right collaborators. PFAS testing is very expensive."

The Pennsylvania Game Commission is working with Cornell University on a multi-state study of possible PFAS contamination in hunter-harvested ducks and geese.

And the nonprofit Environmental Working Group, in a recently published study with Duke University, asserts that freshwater fish caught in polluted waters across the country are a significant source of exposure to PFAS, with the highest concentrations in the Great Lakes and urban rivers. Consuming just one serving of freshwater fish per year could equal a month of drinking water laced with PFOS at levels that may be harmful, says EWG senior scientist David Andrews, one of the study's authors.

While he commended the EPA's proposed rule as "historic," he called on the agency to crack down on forever chemicals at their source by restricting industrial discharges of PFAS and eliminating non-essential uses.

"In principle," Andrews says, "PFAS shouldn't be allowed on the market."

Consumers can remove PFAS from their water at home with reverse osmosis systems or, to a lesser extent, granular activated carbon filters, including those found in some pitchers. They also should seek out products that are made without PFAS, Andrews says.

"There's a shift in the market, where we're beginning to see outdoor apparel, carpeting and other textiles advertised as PFAS-free. They'll become even more prevalent."

Cheryl Thompson, a genetic and molecular epidemiologist at the Penn State Cancer Center, is just beginning to study PFAS in relation to how they may impact cancer cell growth. Her research will involve water from PFAS-contaminated wells located near agricultural fields treated with biosolids. But while PFAS are a hot topic, as the science continues to evolve, it is prudent to maintain perspective, she says.

"You don't drink a glass of water and get cancer the next day. The strongest risk for cancer is aging, and then you take into account lifestyle, behavior, and genetics."

Minimizing exposure to any questionable substance makes sense, which is why we should use sunscreen, not smoke, and avoid processed foods, Thompson says. "Although I'd be more concerned about the fat and additives in a fast-food meal than whether the wrapper contains PFAS."

Besides, she says, "We like our modern life, and so there are always going to be tradeoffs."
The Case of Teflon
Perhaps the first and most iconic PFAS — polytetrafluoroethylene (PTFE), a fluoropolymer better known as Teflon — was discovered, accidentally, in a DuPont lab in 1938.

Chemist Roy Plunkett was trying to develop a new chlorofluorocarbon refrigerant when he found that gas in a canister he had stored on dry ice had transformed overnight into a waxy, white substance.

Testing showed that it was chemically inert, heat-resistant, and so slick that nothing would stick to it.

While Plunkett no doubt realized that he had stumbled upon something significant, he could not have foreseen how it would change the world.

Patented in 1941 and trademarked as Teflon in 1945, PTFE soon was being produced at a rate of more than 900 tons a year at DuPont's Parkersburg, W.Va., plant.

One of its earliest uses was as a pipe sealant at a Tennessee facility tasked with enriching uranium for the building of the first atomic bomb, but by the 1950s, PTFE-coated cookware was also liberating housewives from the drudgery of scouring pots and pans.

The discovery of PTFE would spawn generations of other fluoropolymers, which, like all PFAS, contain carbon-fluorine bonds that make them practically indestructible.

Plunkett would receive several awards in his lifetime, including Philadelphia's prestigious John Scott Medal at a banquet in 1951 for an invention that promoted the "comfort, welfare, and happiness of humankind." Every guest received a Teflon-coated muffin tin.

By the 1980s, though, ominous indications of Teflon's toxicity were beginning to surface in Parkersburg, including birth defects in children born to workers at the DuPont plant, but it would take decades and, eventually, lawsuits to begin to hold DuPont accountable.

In 1985, Plunkett was inducted into the National Inventors Hall of Fame.