Pittsburgh's Urban Forests
Take a walk and enjoy the trees along Pittsburgh's streets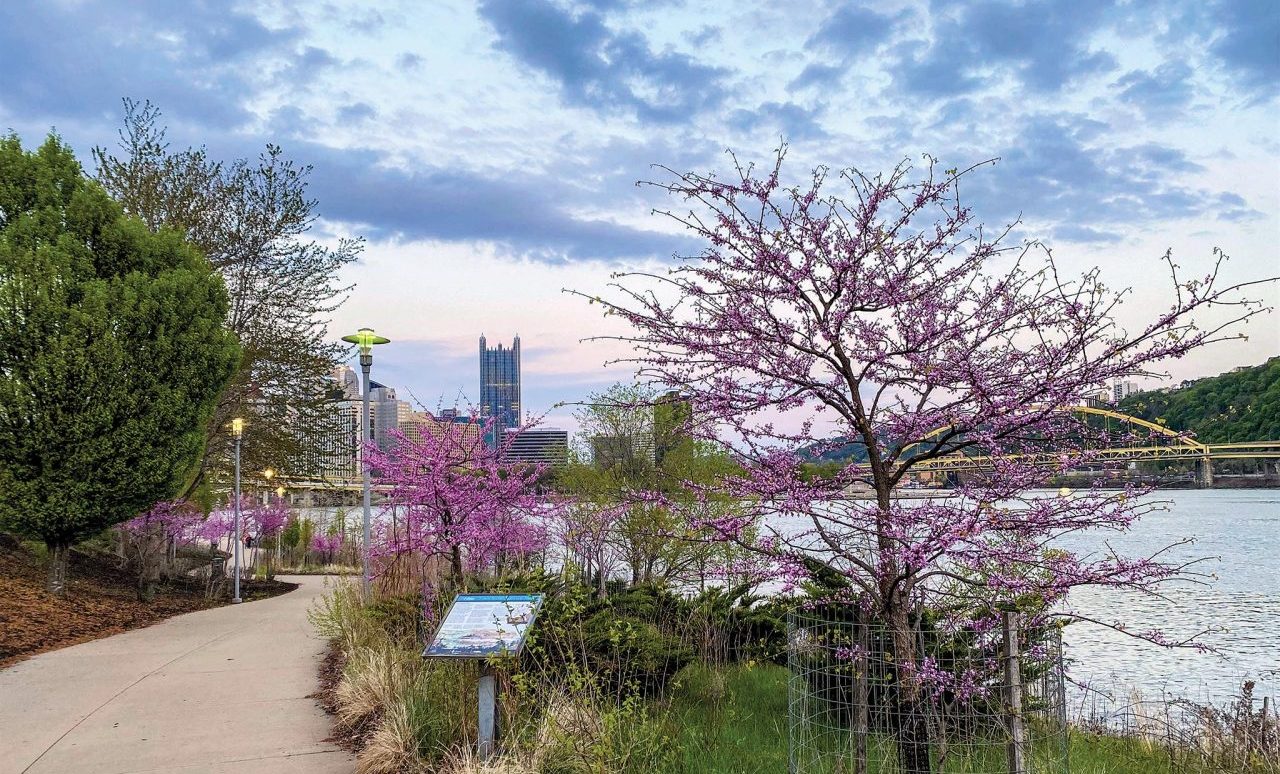 April 27, 2022
Pittsburgh is widely regarded as one of the most beautiful cities in the world ­— a beautiful skyline, stunning geography, a city set at the confluence of two rivers that form a third. And this is reinforced by its being such a green city — a city of large parks and of wonderful green spaces and trees in our urban neighborhoods.

The Western Pennsylvania Conservancy, along with our partners including Tree Pittsburgh, the city, the county and the state and many others, has planted over 37,000 street and park trees in Pittsburgh and Allegheny County municipalities since 2008. The trees include white oaks, serviceberries, redbuds, ginkgos, maples, elms and many others, mostly native to our area.

The articles in this Nature series usually tell the reader about a special place to visit in one of the more rural areas in Western Pennsylvania — protected properties out in the countryside. But it's very possible to experience nature in the city as well, right along our Downtown streets or in our city's neighborhoods.

For a sense of the street trees that have been added in recent years, one location to visit is Lawrenceville, where the Conservancy and our partners have planted many trees along Butler Street. You will see sweet bay magnolias, elms, maples, crabapples and other species there as you walk along the sidewalks.

Another great location to visit is Garfield along Penn Avenue where we have planted elms, paperbark maples, oaks, and honey locusts to complement the many homes and businesses along the Garfield business district.

And if you visit the Three Rivers Heritage Trail along the North Shore of the Allegheny River in the spring, you'll see many plantings, some blooming, of Eastern redbud, which is a small tree, blooming more pink than red, native to this area. The Conservancy has planted more than 3,700 redbuds in the city and you will see many at this location.
For an interactive map showing the Conservancy's tree plantings in the city, go to WaterLandLife.org/maps-of-our-work/#trees. But, the best way to see them is on foot, walking down city streets, enjoying the shade of the trees that line the sidewalks.