Cohill, Corbett, Walton, Lewis, Wymard, Ford
Part I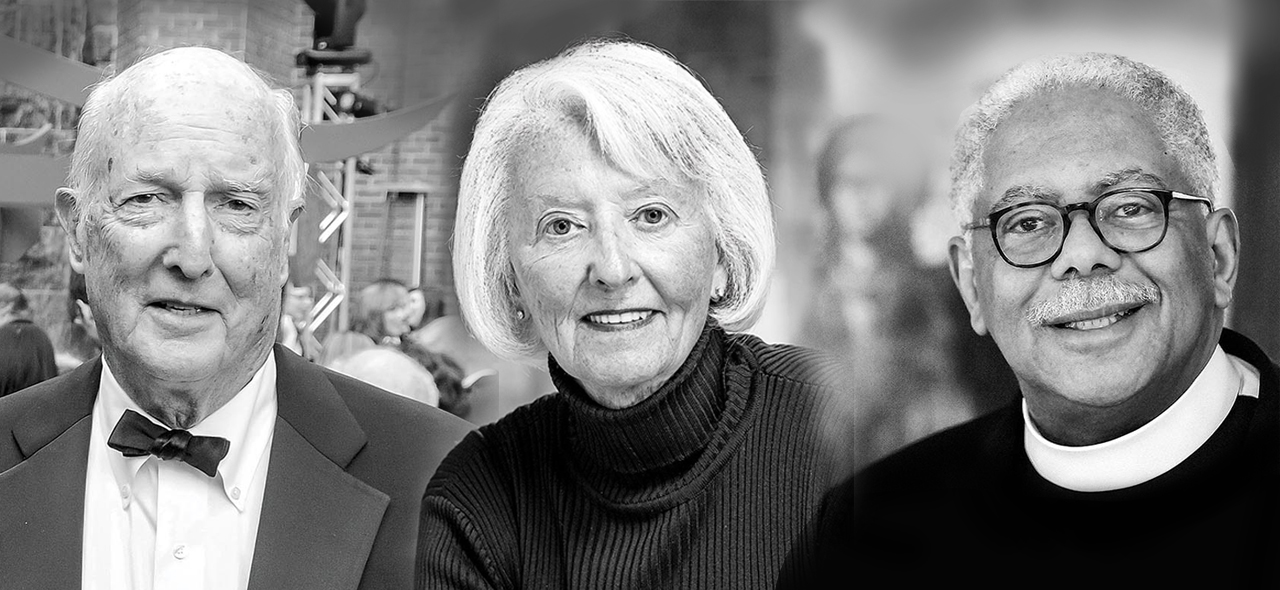 May 4, 2022
Judge Maurice Cohill Jr., 92
A national leader in juvenile justice, Cohill heard hundreds of cases involving juveniles and often had adults tell him how his influence had turned their lives around. He founded the nation's oldest juvenile justice research organization, the National Center for Juvenile Justice in Pittsburgh, and was its chairman for decades. In 2002 he was named a recipient of a Jefferson Award, considered the Nobel Prize of volunteerism. Cohill was also on the board of Court Appointed Special Advocates (CASA), which advocates for abused and neglected children. The retired federal judge was best known for a civil rights decision that led to the building of a new Allegheny County Jail.



Harry Corbett, 98
Though he never played an instrument, Corbett loved chamber music so much that in 1961 he became instrumental in forming what is now Chamber Music Pittsburgh. He also loved black-and-white photography and had numerous exhibitions throughout his life. An insurance executive who managed offices in Pittsburgh, New York City and San Francisco, Corbett received a degree in economics from Washington & Jefferson College before joining the Navy during WWII and serving as a paymaster aboard a destroyer escort. In his spare time he volunteered at Literacy Pittsburgh, where he tutored for 12 years.

James Mellon Walton, 91
In his teens Walton worked on oil rigs and as a gas station attendant — his grandfather, William Larimer Mellon, founded Gulf Oil. After graduating from Yale and serving in the Army, he got an MBA from Harvard. He joined Gulf Oil, living in Houston, Philadelphia, Tokyo, Japan and Rome. He was about to move to Brussels when he was asked to run the Carnegie Museums of Art and Natural History and Carnegie Library. During his tenure five new galleries were added, a development office was instituted and the endowment grew substantially. Before her death in 1983, Vira Heinz asked Walton to run her endowment, which was later merged into the Heinz Endowments, one of the nation's largest philanthropies. Walton retired from the board of trustees as vice chairman emeritus after 37 years of service, overseeing more than 9,000 grants totaling $1.2 billion.

Rev. Harold Lewis, 74
His appointment as the first black rector of the mostly white 141-year-old Calvary Episcopal Church in 1996 was pronounced historic. Two days after his installation, he led a group of clergy to condemn racism after a white police officer was acquitted in the death of black motorist Jonny Gammage, saying they should not be "chaplains to the status quo." A scholar who spoke seven languages, Lewis grew up in Brooklyn as the grandchild of Barbadian immigrants. He graduated from New York's High School of Music and Art as a classically trained pianist and accomplished cello and organ player and went on to earn a master's of art from Yale Divinity School and a Ph.D. in theology from the University of Birmingham in England. Ordained in 1971, he ministered throughout Africa, Honduras and in Washington before coming to Pittsburgh.
Ellie Wymard, 84
An author and pioneer in women's studies, Wymard launched some of the first women's studies courses in the country at Carlow University. She served as chair of the English department and Women's Studies (which turned 50 this year) as well as director of the Master of Fine Arts in Creative Writing program. Wymard also founded the ground-breaking Madwomen in the Attic poetry workshops and started a residency program at Trinity College in Dublin, inspired by her love of Irish authors. A graduate of Carlow with a PhD in American Literature from Pitt, Wymard wrote four books including "Talking Steel Towns: The Women and Men of America's Steel Valley."
Barry Ford, 63
As the head of Columbus-based Continental Real Estate's Pittsburgh office, Ford spent two decades crafting some of Pittsburgh's most significant real estate projects — The Waterfront, the Streets of Cranberry and the renovation of The Galleria in Mt. Lebanon. An All-American water polo player at the University of Pittsburgh who graduated from Duquesne University Law School, Ford spent 18 years working on the "crown jewel" of his career with the Steelers, the Pirates, the Sports and Exhibition Authority, and the city of Pittsburgh: the development of Pittsburgh's North Shore between the stadiums, which includes Stage AE, eight buildings and three parking garages.