An Untapped Resource?
Higher Education Leaders: Regional Initiative Could Keep More Students Here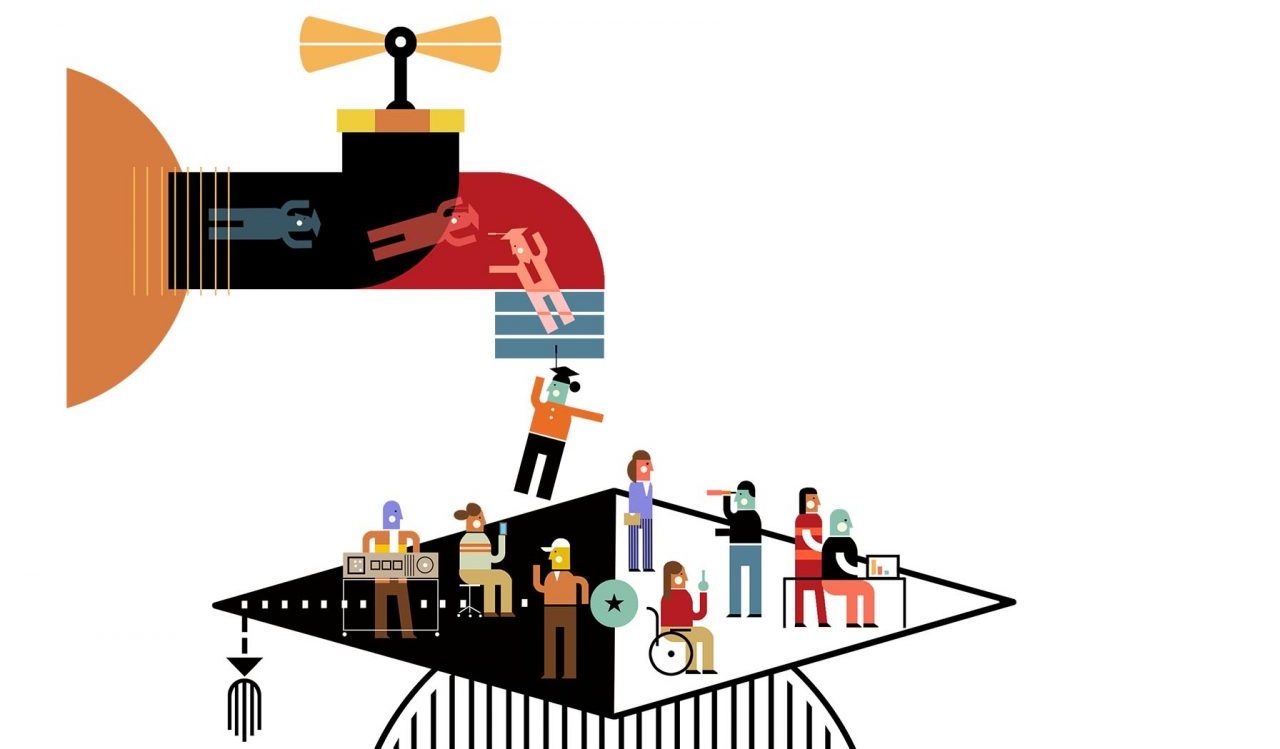 October 27, 2022
We've asked the presidents of this region's colleges and universities to address our critical workforce shortages by penning a response to the following question:

"As you know, the western Pennsylvania region faces a more acute workforce shortage than almost any other major region in the country. Working as closely with young adults as you do, would you and your institution be amenable to joining a regional initiative that aims to keep more students here after graduation? And what ideas would you have for accomplishing that aim?"

We thank them for their time in contributing their ideas.



MARY C. FINGER, SETON HILL UNIVERSITY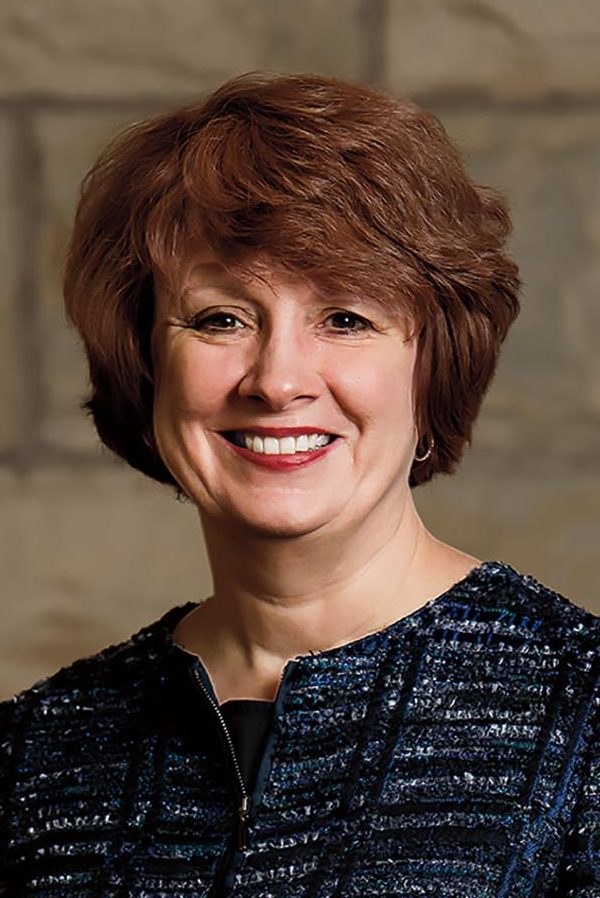 Over the past six years, Seton Hill University has been working with business and community leaders in western Pennsylvania on developing academic programs that meet the region's needs in order to alleviate the workforce shortage we are facing. Through Seton Hill's Office of Academic Innovation and Planning, the university has brought to market more than 30 new academic programs at the bachelor's, master's and doctoral levels that provide students pathways to in-demand careers in the region, especially those identified by the Allegheny Conference's Inflection Point report. These programs include bachelor's degrees in nursing, data science, and cybersecurity; MBA specializations in healthcare administration, forensic accounting and fraud examination, and cyber risk management; and a doctoral program in physical therapy. While more than 70 percent of Seton Hill graduates remain in western Pennsylvania after graduation, we hope these efforts to offer academic programs that address workforce needs of the region will allow more of our graduates to stay here. Seton Hill is committed to this work and would welcome the opportunity for our faculty and leadership advisors to be part of a regional initiative with that goal in mind. We would be amenable to convening a group on our campus to discuss Seton Hill's efforts to rapidly bring academic programs to market that help students find success and provide employers with the well-educated workforce of the future, to learn what other colleges and universities in our region are doing, and to understand evolving business expectations as well.
FARNAM JAHANIAN, CARNEGIE MELLON UNIVERSITY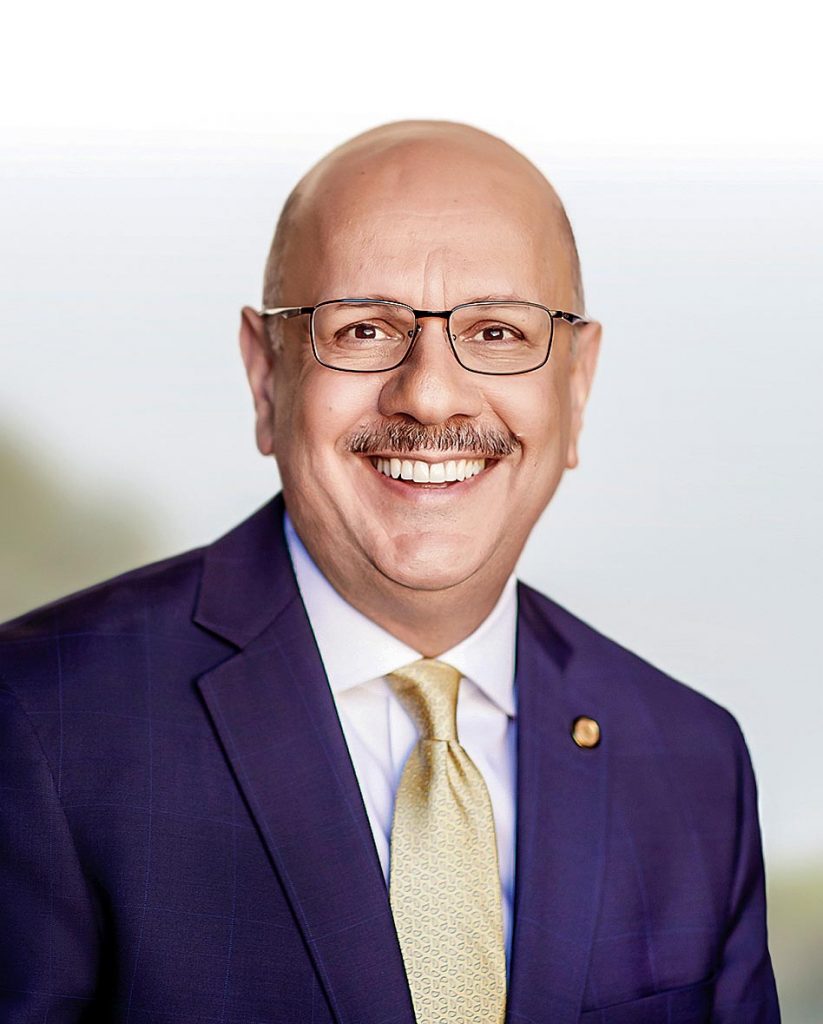 Retaining talent is critical for the Pittsburgh region, and Carnegie Mellon continues to work collaboratively with partners to encourage our students and recent graduates to explore opportunities in industry, research and continuing education in southwestern Pennsylvania. One recent example is the Pittsburgh Passport program, which was launched by the Allegheny Conference in 2019 to retain talent. In its first few years, the program has made a significant impact. It has reached more than 5,000 students, including many Carnegie Mellon students through our participation in this regional effort.

But we can do more together. Pittsburgh's workforce shortage extends beyond college student demographics and into our economic and social landscape, as reflected in the transformation of work in general across industries. Thanks to an alignment of public-private support and motivation from foundations, civic partners, universities and the private sector, Carnegie Mellon has helped establish a thriving tech-driven ecosystem in Pittsburgh that's based in artificial intelligence, robotics, advanced manufacturing, life sciences and energy. As a result, our graduates have incredible opportunities to immediately establish their careers in these sectors and impact our society. By continuing to enhance the regional ecosystem for innovation, we will attract and retain more students and families who can tap into these opportunities and enjoy all that Pittsburgh has to offer.

As an institution of higher learning embedded in the community, Carnegie Mellon is committed to improving our region and we would welcome the opportunity to build on these efforts in collaboration with regional partners.

DAVID FINEGOLD, CHATHAM UNIVERSITY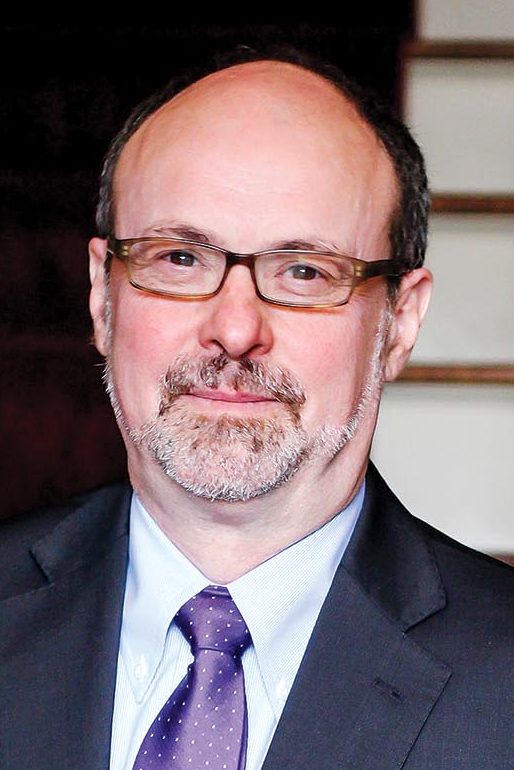 One of Pittsburgh's greatest assets is the strong, diverse group of 11 colleges and universities that make up the Pittsburgh Consortium for Higher Education (PCHE). We add over 80,000 students each year to the city's 300,000 residents and have helped drive Pittsburgh's resurgence as an "eds and meds" city. This great strength, however, is threatened by the declining number of high school graduates in our region. At Chatham, we have been fortunate to buck this trend, more than doubling our undergraduate student body since going all-gender in 2015, but we fear the impact that intensifying competition for fewer Pennsylvania students could have on our sector's fiscal health.
To try to address this issue, my colleagues and I at PCHE have joined forces with the Allegheny Conference to develop a national campaign that will launch this fall to promote Pittsburgh as one of America's best college cities. This will promote the many benefits to prospective students nationally and internationally to come study and then live in Pittsburgh:
Rated the #1 city for new college graduates by Bloomberg News, because of the number of good jobs is projected to far exceed the supply of new graduates in the next decade, and the low cost-of-living relative to other major cities
The course sharing and close proximity of the PCHE institutions that allows students to take classes for free at any of the 11 schools
The great amenities — 90 neighborhoods, great culture, food and sports teams, wide range of outdoor recreation — that Pittsburgh offers
HILARY L. LINK, ALLEGHENY COLLEGE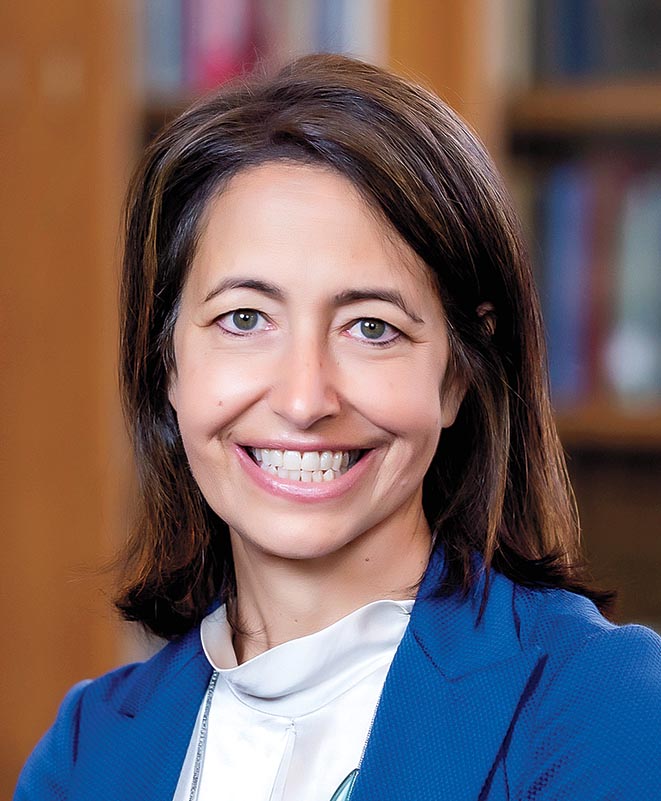 At Allegheny College, we believe strongly in the power of partnerships in strengthening opportunities for our students and encouraging our graduates to live and work in western Pennsylvania. By collaborating with regional businesses, educational institutions and other organizations, we can leverage the perspectives and distinctions that we each bring to their fullest potential. For example, through the Allegheny Lab for Innovation & Creativity, we have introduced co-op courses taught by area business leaders. Through these courses, our students gain exposure to and experience with in-demand skills and technologies that complement their Allegheny education. Equally important, the co-op courses serve as conduits to fulfilling internships and jobs that help keep our graduates in the area.

Allegheny is also proud to have recently joined the Northwest Pennsylvania Innovation Beehive Network, which works to enhance business expansion and development in the Erie area. The network includes several centers, housed at educational institutions, that collaborate to encourage business growth. Each location specializes in an area of expertise. We have established a Center for Sustainable Development at Allegheny to provide research and consulting services to area businesses seeking to strengthen their commitment to sustainability and resilience. This center builds on the college's leadership as one of the first 10 carbon-neutral colleges and universities in the U.S. and through our nationally recognized Environmental Science & Sustainability program. The Center for Sustainable Development will provide opportunities for our students to forge connections with the area — and see firsthand the impact and value of contributing to its vitality.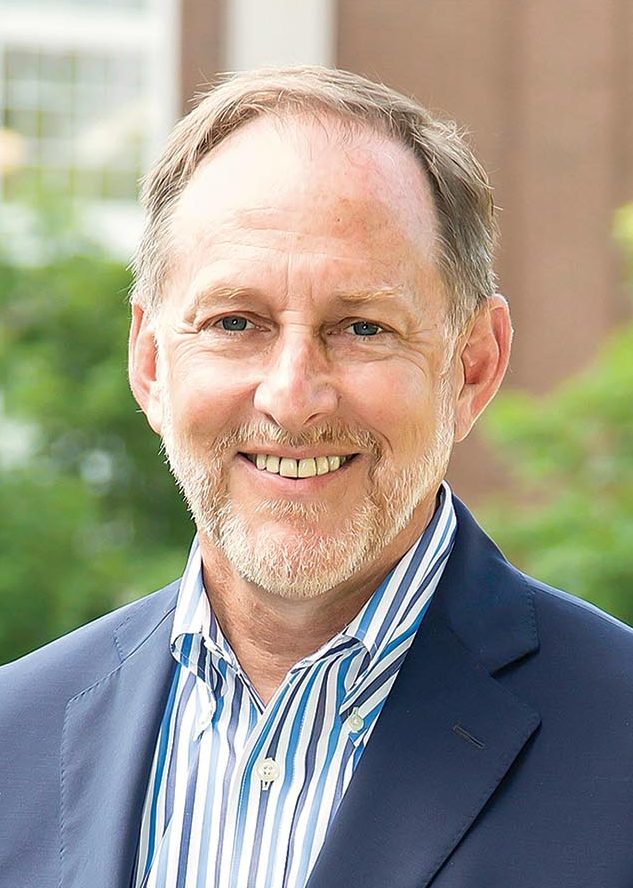 JOHN C. KNAPP, WASHINGTON & JEFFERSON COLLEGE


We at Washington & Jefferson College are always eager to collaborate with others in support of regional development. Many students are attracted to our college by the prospect of future employment in Pittsburgh and the surrounding region. In addition to the area's advantages in lifestyle and affordability, the area is home to industries like technology and healthcare that require highly educated talent. We often find that graduates remain in the region because of connections first established through student internships. Thus, any concerted effort to increase the number and quality of available internships would be a worthy aim and benefit employers and colleges alike. Another way to address the workforce shortage is to increase the number of students coming to this region to attend college, which might be accomplished with a national campaign, sponsored by major employers. encouraging prospective students to consider our area's impressive array of high-quality colleges and universities.

NEELI BENDAPUDI, PENN STATE UNIVERSITY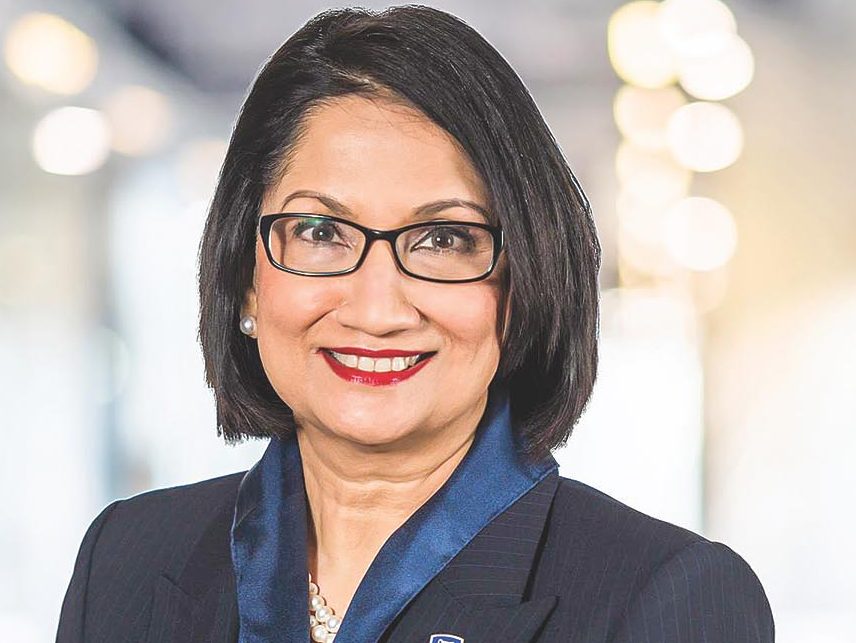 Addressing workforce shortages will take investment and collaboration across business, government, community organizations, and higher education. Our colleges and universities play a crucial role in helping to prepare our future workforce, and we can't underestimate what it means for students to feel like they belong and foster a sense of place. By providing enriching opportunities for them to be part of their neighborhoods and communities while they're students — whether it's an internship with a local business or volunteer work — when they graduate they are already invested in a community that is prepared to help fulfill their dreams.

Penn State is poised to help meet that challenge — 96 percent of Pennsylvanians live within a 30-mile radius of a Penn State campus. The campuses are critically important in educating local families and our students, who, in turn, contribute to their local economy. As the state's sole land-grant institution dedicated to transforming lives, we are committed to supporting educational goals and future career success for students, and also economic growth and development of the communities in which they reside. We have an obligation to provide students with skills and specialized education — inside and outside the classroom — that is necessary to meet the needs of the workforce right here in our backyard. Further, we've seen the real impact of Invent Penn State's entrepreneurial efforts across the state, including how investing in local startups and creating businesses in Pennsylvania is driving economic impact in some regions and we look forward to continuing the momentum.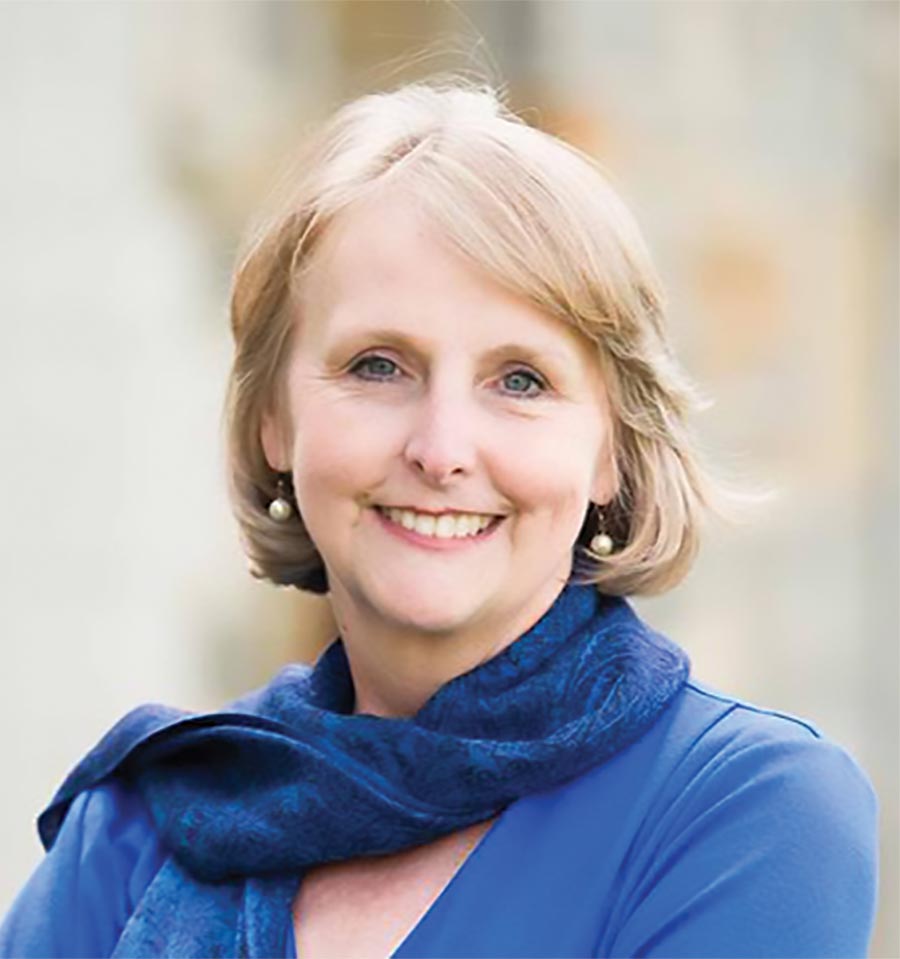 KATHY BRITTAIN RICHARDSON, WESTMINSTER COLLEGE


Westminster College is highly supportive of initiatives that encourage graduates to remain in the region as they pursue professional and personal goals. The Allegheny Conference's Passport initiative for interns is a model of the intentionality needed to connect students with opportunities earlier and provide them with a network to deepen and widen a local job search. We should expand initiatives like Passport throughout western Pennsylvania and extend them to accommodate fall and spring interns. Organizations could partner with colleges/universities to offer valuable opportunities in clinical healthcare, engineering, and student teaching as well.

One challenge to overcome is graduates' lack of awareness about rich career opportunities here. Companies and nonprofits should design targeted communication campaigns in broadcast and social media that tout how they thrive and career paths that are available, acquainting students with expanded visions of possibilities in western Pennsylvania. They should share stories of possibility and accomplishment in channels students pay attention to and show examples of successful young career professionals. Stories should highlight how companies provide work that is meaningful, remembering the diverse characteristics of graduates and their interests.

These opportunities can be leveraged by engaging career personnel working in the region's colleges/universities early in the process. These professionals have access to and influence over students on their campuses. They help students identify avenues for connecting to regional internships, practicums and job placements. They are eager to partner to create talent pipelines, understanding that employers desire to identify great students early in their college career and provide progressive experiences that lead to employment.

DOUGLAS LEE, WAYNESBURG UNIVERSITY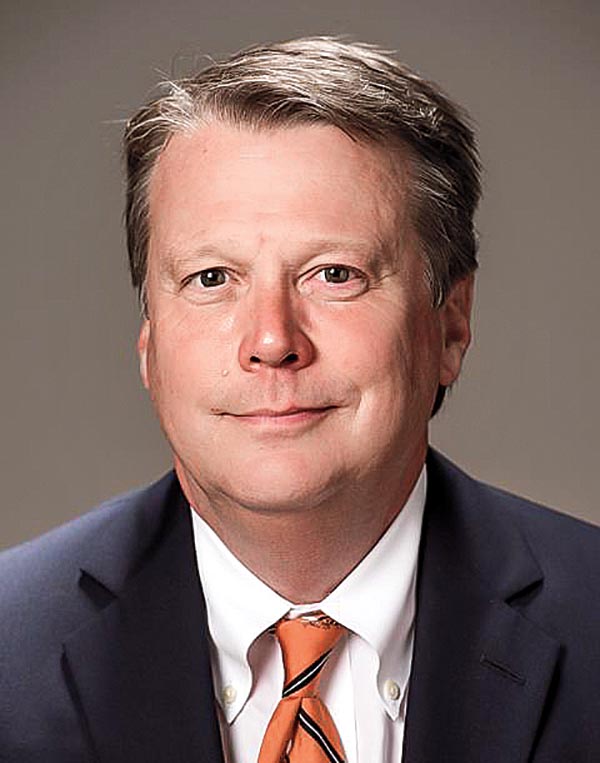 A regional initiative that aims to keep more students in the region after graduation would certainly be in line with Waynesburg University's ongoing commitment to being a good neighbor, as well as the work we are already doing as an institution.

Guided by our mission of faith, learning and service, we prioritize engaging our students in the local community. As students develop personal connections with the community around them, they become more interested in building their post-collegiate lives and careers in the region.

Our Center for Service Leadership, Entrepreneurial Leadership Program, and other working groups, such as our Business Advisory Group and the Center for Corporate Social Responsibility, facilitate relationship-building and networking opportunities for students with a variety of organizations and individuals, including corporations, nonprofits and alumni working in the area.
In particular, the Center for Service Leadership is home to our Bonner Scholarship Program, a unique scholarship opportunity that offers selected students financial assistance in return for a commitment to service while enrolled at Waynesburg. These students each serve an average of 10 hours per week in the community, becoming an integral workforce among local nonprofits while they put down roots and build relationships with those they work with as well as those they serve.

We are also committed to developing an entrepreneurial mindset and ethical leadership skills for all students. Through the Entrepreneurial Leadership Program, students often pursue social entrepreneurship projects focused on the surrounding area, inspired to engage locally today and in the years to come.