A Letter from Philadelphia 
Assessing the future of Pittsburgh innovation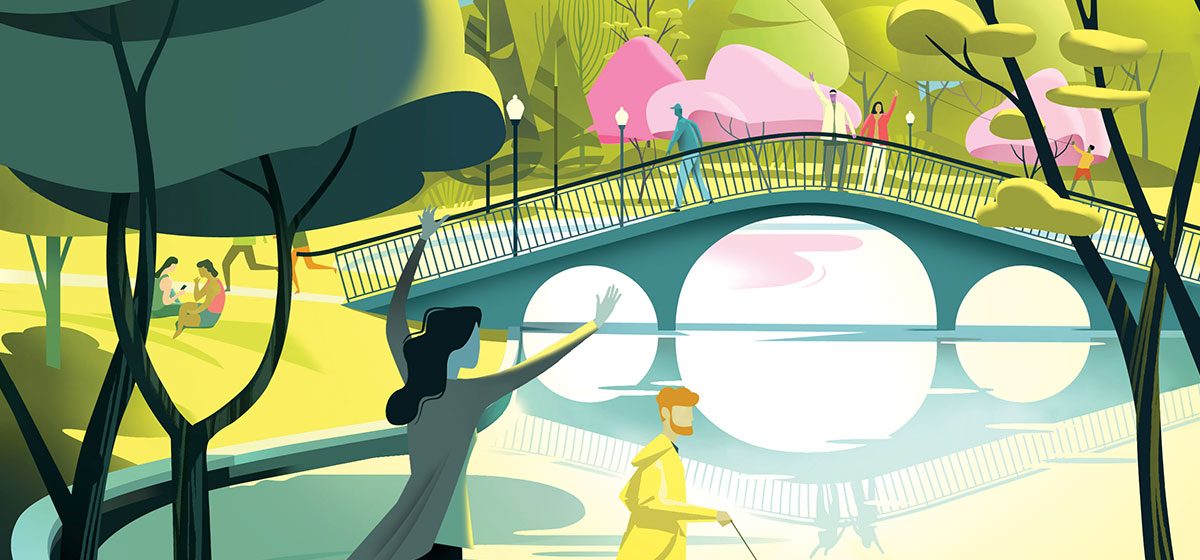 October 24, 2022
When I grew up in Pittsburgh in the 1960s and '70s, for a time it had the third-largest concentration of corporate headquarters in the U.S. with US Steel, Mellon Bank, Alcoa, H.J. Heinz, Koppers, Rockwell, Dravo, Westinghouse, and others. Since then, Pittsburgh has seen many changes, some anticipated, others completely new and unexpected. But I contend Pittsburgh has been uniquely able to take advantage of aspects of its culture, including its history of entrepreneurship, manufacturing expertise, and hard work, along with a spirit of collaboration and humility. Not the least important has been its willingness and openness to ideas and talent from outside the region, as well as it being consistently ranked as one of the most livable cities in the country.



One of the constants in the culture of Pittsburgh has been its receptivity to new business ideas and technologies and its adaptability thereto, as shown in its transition from the Steel City to a center for innovation in Artificial Intelligence (AI). With Carnegie Mellon's leadership in its founding and development, we now have numerous local AI startups, the Pittsburgh Center for AI Innovation in Medical Imaging, and over hundreds of Google employees based in the old Nabisco factory.
What is next and what will it mean for the City? That next wave of innovation is in drug discovery and development, particularly as it can be linked to the use of AI and big data. And Pittsburgh is well positioned with Carnegie Mellon, the University of Pittsburgh, UPMC, Allegheny Health Network, and Highmark at the forefront and with major financial support being provided by the RK Mellon Foundation, UPMC Enterprises, the National Institutes of Health (Pitt received $597.8 million from the NIH in 2020-21), and Wexford Science, among others.
As Megan Shaw, Managing Director of Life Sciences at Innovation Works said, "Life sciences, AI and robotics will be key parts of our economy. I'm particularly excited about our competitive advantage where these sectors intersect, in areas such as digital health, the development and manufacturing of cell and gene therapies and robotic surgery."
At the RK Mellon Foundation, director Sam Reiman said, "We have a 75-year history of making big bets on the future of Pittsburgh. Our $150 million grant to CMU and $100 million grant to the University of Pittsburgh last year are the biggest bets our Board ever has made. But we made them with confidence, confidence rooted in Pittsburgh's history and its people. In the 1960s, Richard King Mellon made a similarly stunning gift to CMU for a fledgling academic enterprise called "computer science" – a gift that propelled CMU and all of Pittsburgh to world leadership in computer science. We believe the same thing will happen here, using the same formula – betting big on Pittsburgh's existing expertise in the most promising future sciences. The Foundation believes that the robotics, advanced and additive manufacturing, and biomanufacturing centers at CMU and Pitt – focused in Hazelwood Green – will be the magnets that will make Pittsburgh a global leader in these most promising and powerful new-economy sectors. And we are working concurrently to help to ensure that all the people of Pittsburgh who want to work in these sectors have access to the life-changing careers they will create."
A brief overview of the life science infrastructure that has been established follows:
Pittsburgh Venture Capital Association (PVCA)
PVCA connects venture capital firms and other sources of capital from the region with new business ventures and has over 200 members.
LifeX Labs
Backed by the RK Mellon Foundation and the Hillman Foundation, LifeX Labs is a startup accelerator established by Pitt to advance regional innovation by providing resources and expertise to entrepreneurs.
Innovation Works
Innovation Works is the largest seed stage investor in Southwestern Pennsylvania. Their portfolio includes investments ranging from robotics, artificial intelligence, medical devices to retail technologies and enterprise software, but with over one-third in the life sciences.
Idea Foundry
Idea Foundry and its related Angel group invest in pre-seed and seed stage companies in the life sciences, AgTech, GreenTech, and other sectors.
University of Pittsburgh Office of Innovation and Entrepreneurship (OIE)
OIE consists of four operating units charged with assisting innovators at Pitt and in Pennsylvania. These include:
The Innovation Institute is responsible for IP protection and management, licensing and startup formation and it also connects innovators to other resources and funding opportunities.
The Big Idea Center offers numerous educational programs and resources for Pitt students interested in entrepreneurship learning opportunities.
The Office of Industry and Economic Partnerships seeks to establish partnerships for the commercialization of new technologies.
The Institute for Entrepreneurial Excellence offers consulting, education, and networking opportunities.
Other resources for the Pittsburgh life science community include direct sources of funding and life science facilities for laboratories and drug manufacturing.
RK Mellon Foundation
In May 2021, the Foundation approved a $150 million grant to CMU – the largest grant in the Foundation's 74-year history – to construct a robotics innovation center and provide ongoing support for the Manufacturing Futures Institute located at Hazelwood Green and for a new science building on the CMU campus.
In November 2021, the Foundation announced that it was awarding a $100 million grant to Pitt. This grant will help the University build a biomanufacturing facility, which it is calling Pitt BioForge. This is a facility of approximately 250,000 square feet, which will be perform biomanufacturing processes and other activities around gene and cell therapy, and other novel therapeutics and delivery technologies, and the development of micro- and nano-antibodies.
UPMC Enterprises
As part of a $24 billion integrated payor/provider system, UPMC Enterprises has a privileged view into the challenges facing clinicians, patients and its Health Plan consumers, as well as participating in the implementation of the solutions to those challenges. Since announcing a $1 billion commitment in 2020 to create breakthrough drugs, devices, and diagnostics, the Translational Sciences arm of UPMC Enterprises has seen significant progress — forming companies organically with sizable investments, as well as investing in traditionally syndicated companies with promising health care advances for UPMC and the region. The accomplishments include:
Forming 4 translational sciences companies in the past 5 years (Generian/Novasenta/Avista/BlueSphere Bio)
Funding 40 research programs, in collaboration with University of Pittsburgh-based investigators, with a focus on therapies that have commercial potential
Investing in and partnering with companies from outside the region, such as CodeBio, Werewolf and Cerevance
Securing significant pharma partnerships with the companies Enterprises has created
After seven years, UPMC Enterprises has been able to leverage the vast resources of UPMC and its affiliation with Pitt, a top 10 NIH-funded research university. The division has created a distinctive model in the academic medical center world for innovating and commercializing transformative solutions and therapies. With an experienced Translational Sciences team drawn from a variety of backgrounds — including pharma and venture capital – UPMC Enterprises has the expertise to complement UPMC's broader resources, including an ability to identify promising opportunities earlier than if the division was operating outside of the health system.
"Pittsburgh is rapidly becoming a leading biotech hub – and I can tell you as someone with long experience as a venture capitalist in Silicon Valley that this would not have happened without the unique perspective, foresight and capabilities of UPMC," said Jeanne Cunicelli, president of UPMC Enterprises.
Nathan Crowe, Principal & Senior Vice President at Scheer Partners, a provider of integrated commercial real estate services, says: "The four pillars to a strong life science market are the people, facilities, funding, and technology – and a market can only be as strong as the weakest pillar. In Pittsburgh, that weakest pillar is the lack of existing facilities to support the incredible innovation happening here. That has not gone unnoticed by both local and national developers. This has created a race to find existing structures that can be converted into modern research facilities and help continue to fuel the growth of this emerging market."
Here are some other examples of the progress that has been made to establish this critical infrastructure:
The Assembly
Through the conversion of a 1915 Ford Motor assembly plant on Centre Avenue near Shadyside, Wexford Science + Technology has created a 355,000 square-foot, $330 million life science hub of collaboration, innovation and commercialization. The Assembly will be home to researchers from Pitt focused on immunology, immunotherapy and cancer biology, among other areas.
The Riviera
The Riviera is located in the Pittsburgh Technology Center (PTC) in South Oakland on the site of the former Jones & Laughlin Hot Strip Mill. It is a state-of-the-art 160,200 square-foot center for research and development.
Nova Place
Nova Place is the former Allegheny Center Mall and provides office space, event space, restaurants and apartment residences. It was recently announced that they plan to build out some of the space for life science use, including converting 30,000 to 50,000 square feet for wet lab space.
Bridgeside Point 1
Bridgeside Point 1, a 150,000-square-foot office building next to the Hot Metal Bridge in the PTC is home to Pitt's Physical Therapy and Occupational Therapy Departments and contains classrooms, labs and administrative offices.
AlphaLab Health
In Bellevue, a near-empty hospital 10 years ago is being transformed into AlphaLab Health as a life science accelerator for new biotechnology, therapeutic, pharmaceutical, digital health, and medical device companies. It is backed by Allegheny Health Network and Innovation Works and provides local companies with investment, healthcare system knowledge, mentorship with industry leaders, connections to potential customers, office and dry and wet lab space, access to clinicians, and connections to investors.
From this infrastructure the City has been able to facilitate the development of many life science companies. According to Crunchbase, 62 life science companies have been formed in Pittsburgh since 2015.
"Originally life science was just a lingering thought, but to preserve the possibility of a brighter, bigger future a few of us created the Pittsburgh Technology Council in 1983 and the CEO Venture Fund and a template for financing out of nonprofit funds for the few life science possibilities which existed," said Bill Newlin, Chairman of Newlin Investment Company. "I now think life sciences will rival or exceed what is being accomplished in computer science."
Let us now hear from some of the local life science companies.
Why Pittsburgh? "It is a great location with a wealth of healthcare technology, an ecosystem of collaboration and with all the elements of a big city but still approachable," said Jessica Gibson, co-founder and CEO of Ariel Precision Medicine. "Here we accomplish things without bragging about them." Ariel is at the forefront of the use of AI in target identification and has the potential to be a leading example in Pittsburgh's fast evolving status as a center for AI-based drug discovery and development. In 2019, Ariel was Life Sciences Pennsylvania's emerging company of the year as well as the Pittsburgh Technology Council's "Innovator of the Year" in the Life Sciences category.
How do life science ideas get moved forward? An important element of this can be attributed to the University of Pittsburgh OIE which in recent years has spun out 20 companies. Their focus is on economic development with the mission to help the City and therefore their interests are broad.
What is still missing? As Evan Facher, Vice Chancellor for Innovation and Entrepreneurship at Pitt, says "we really have only been at this in a serious way for eight years now with much having been accomplished in only the last three years. And while we now have LifeX and AlphaLab to act as accelerators, that is still not enough. What we need is 'agglomeration' to bring together more inventors and scientists and companies perhaps by extending the size of these accelerators, as well as more funding."
In an August 2019 Brookings report on business and innovation in Pennsylvania, it was stated that "The state's innovation prowess has always been anchored with research. For many years, the commonwealth has had one of the strongest cadres of research universities and institutions in the United States.…" "While some of Pennsylvania's innovation funding began to stall the 1990s or early-2000s, most of the decline happened post-2008…." "Scarce state budgetary resources during the downturn were a significant factor in the initial scale back of innovation support, but the trend was exacerbated by a breakdown in the political consensus that economic development should receive state support…."
A plan forward by the City and state governments regarding life sciences has not yet been fully delineated but hopefully will be set forth soon with such things as tax incentives and an addition to the R&D tax credit funding. In the meantime, we must thank the RK Mellon Foundation and the Hillman Foundation among others who have stepped in with their funds and filled some of what is missing from our state. There still exists a need to further provide an extension of the financial "runway" for these companies to be able support the appropriate personnel and lab space, and thereby advance their drug development efforts.
Jean Pineault CEO of BioHybrid Solutions has said, "While I have only been based in Pittsburgh for about six months, I see the foundation for significant growth in the life science industry here and the opportunity to attract additional talent as a result of the relationship among universities, the game changing technologies and the quality of the people already here. Our goal then should be to attract the big money including that from big Pharma to create more momentum and more jobs and bigger local companies."
Scott Sneddon, President and CEO of Sharp Edge labs added, "Pittsburgh remains below critical mass of companies that would make senior life science talent/management commit to a move to Pittsburgh. We are getting very close to reaching that tipping point, however, and that will make a significant difference in recruiting senior talent."
Christian Manders, COO of Promethean LifeSciences and the Founder of the BioBreakfast, believes that the key for Pittsburgh is to continue to attract more exceptional senior leadership. "Pittsburgh has long been a leader in basic science and engineering research, but we have lacked the people who know how to commercialize and make money off of our ideas. That is changing, but senior leadership is in short supply everywhere, and we need to compete to win more of these key individuals."
So we have a demonstration of Pittsburgh's history of innovation and while we are not there yet, Pittsburgh is again at the forefront of new technologies and with the opportunity to establish itself as a major center in the life sciences.