Pittsburgh Passport
Three-year-old Effort Seeks to Retain College Grads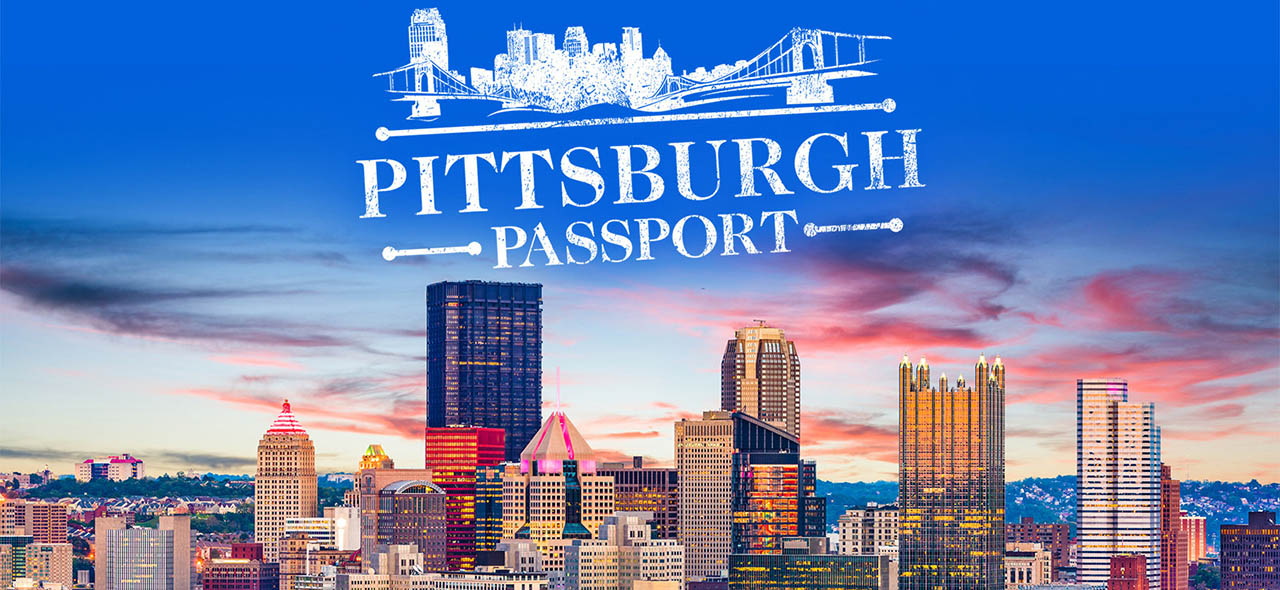 October 19, 2022
Even before the pandemic, economic development officials worried the western Pennsylvania labor force was lacking the volume of workers necessary to fuel aspirations of sustained economic growth and increased global competitiveness among the region's businesses.



How to boost the labor force was a tough question to answer. The region's population had flatlined, having risen only .06 percent from 2010 to 2020, according to U.S. Census Bureau data. Most years, residents who left the region outnumbered new arrivals. And a higher-than-average share of seniors in the population warned of a steady wave of retirements.
College graduates emerged as a source of workers with enough untapped potential to help bolster the labor force in conversations within the Allegheny Conference on Community Development about how to ease the shortage the organization feared was looming. "College students are an immediate source of talent, kind of like a low-hanging fruit," said Linda Topoleski, vice president of talent strategy and programs at the Conference.
They launched a program, Pittsburgh Passport, in 2019 to raise awareness among students of the charms and opportunities found in southwestern Pennsylvania and to better acquaint them with what companies in the region have to offer. 
The Conference estimates that 50 percent of the roughly 40,000 college students who graduate from local schools remain in the region after earning a diploma, based on data that indicate students' whereabouts, such as LinkedIn profiles. The same retention rate for the Pittsburgh metro region was reported in a Bloomberg article, which ranked regions based on LinkedIn data. Metro regions most successful in holding onto graduates include Detroit, Houston, New York and Seattle, where rates range from about 78 percent to 74 percent. The least successful include Phoenix, Providence, R.I., Hartford, Conn., and Austin, Texas, where rates ranged from 36 percent to 43 percent.
Graduate retention rates vary among schools. Community colleges tend to have the highest rates of students staying put after graduation, Topoleski said. Lower rates are seen among graduates from major research universities, such as the University of Pittsburgh and Carnegie Mellon University, which enroll larger numbers of international and out-of-state students and graduate more students with advanced skills that are in high demand worldwide.
Some 6,000 students have participated in Pittsburgh Passport, which is part of an evolving strategy to retain more of them. Part of the Passport approach is to show them a good time in ways that expose them to regional attributes from arts and culture to the great outdoors. Social and networking activities arranged by the program get high marks in surveys, including kayaking trips, gallery crawls and open-mic nights. Social and professional networks are seen as critical to whether they stay or leave. Other events expose students to local companies, company cultures and the local business environment. Such events range from talks with executives to hiring managers and entrepreneurs to discussions around technologies being developed by local companies and innovative ways companies are using technology. This year, for example, students heard from a Bosch scientist about the company's development of detection and tracking technologies, and from a PNC executive about the company's approach to nurturing technological innovation specific to financial services.
Diversity is another top issue among Pittsburgh Passport students, 46 percent of whom identify as diverse in terms of race, ethnicity, gender or sexual orientation. That led the program to include opportunities for them to discuss with similar local residents what it is like to live and work in western Pennsylvania, one of the least diverse metro regions in the country. 
It's unclear how many students Pittsburgh Passport has swayed to stay in the region. "Our near-term goal is to help employers sell the Pittsburgh region to students," Topoleski said. "They consistently come to us and say, 'We can sell our own company. But we're having trouble selling Pittsburgh, especially for those who have little experience with it.'"
College graduates stay or leave the place where they went to school for reasons ranging from personal to career-related. Job opportunities and compensation are key considerations, which has not been a strong suit for western Pennsylvania when competing with other metro regions. "For many years, we were not at parity on wages for certain occupations, particularly in the tech field," Topoleski said. "A reshuffling of compensation packages coming out of the pandemic has started evening that out."
Graduates considering where to land pay particular attention to the prospects for career advancement in the region, said Justin Kaufman, Pittsburgh office managing partner for the professional services network PricewaterhouseCoopers: "I've been recruiting at a lot of these universities for almost 20 years and what I hear asked over and over again is, what are the career growth opportunities, not just with the organization they're taking a job in, but other companies as well."
Additional considerations gleaned from surveys and other sources include the affordability of a region, the range and quality of cultural and other amenities, the diversity of a region's social fabric and opportunities for graduates to have an impact on the community in some way.
The Conference recently kicked off a broader regional partnership to attract young talent and retain more college graduates that includes employers, colleges, and the arts and culture and outdoor recreation communities. It takes a year-round approach to make students more aware of what the region has to offer and connect them to personal and professional networks.
This comes as labor markets across the nation are extremely tight, raising the stakes on finding ways to attract and retain workers. "The competition has intensified," Topoleski said. "We're scrambling for the same people that everyone in the country is."
FOOTNOTE:
PITTSBURGH PASSPORT is a program of the Allegheny Conference on Community Development, and is not affiliated with Passport to Pittsburgh, LLC.