Crate: Gifts and Commercial Cookware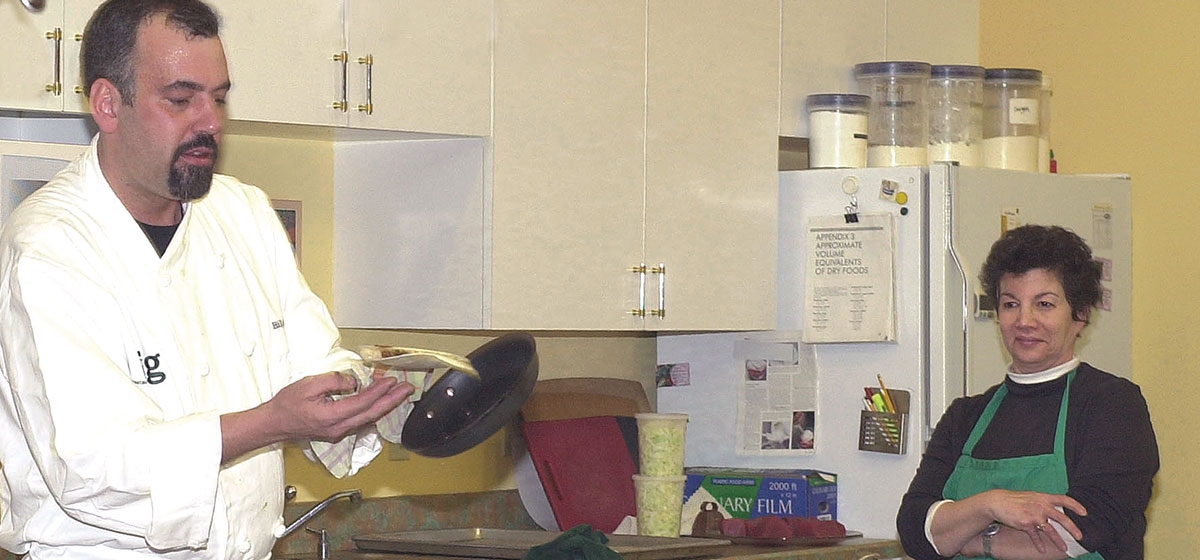 February 12, 2007
When Linda Wernikoff moved to Pittsburgh from Chicago in 1977, she was disappointed by the housewares departments at Horne's, Kaufmann's, and Gimbel's. She felt they lacked inspiration and were predictable. So the next year, she opened Crate in Mt. Lebanon, a tiny, second-story store on Beverly Road that specialized in gifts and commercial cookware that was both fashionable and serviceable. Twenty-eight years later, Crate has moved twice and is still going strong, while those department stores are history.

Walk into the 4,000-square-foot Scott Township store and you see a chef's dream of the best pans, knives and gadgets. All-Clad and Emeril cookware, Cuisinart, Fiesta dinnerware, Kitchen Aid, Nigella Lawson, Wüsthof cutlery and Good Grips are some of the brands available. There is an old school locker filled with cookbooks ranging from the basics to "Brownies to Die For." Foodies will love the availability of fresh Breadworks bread, Robert Sendall's signature Toffee Taboo and Barefoot Contessa products. There are colorful linens, those hot silicone accessories and pepper mills.
What makes Crate unique are its cooking classes. What started out as wok demonstrations years ago has developed into a program that offers over 200 classes each year. These classes reflect Linda's background in education and her passion for good food and wine. There is a demonstration kitchen that seats 40. Here, patrons learn by watching chefs (both local and visiting) as they show their techniques in a fully equipped kitchen. A 16-foot, suspended mirror ensures that no one will miss a step. There is also a hands-on kitchen, where 12-15 people can learn by doing. In addition to Viking stoves and commercial equipment, participants have the best kitchen tools available. If they really love an item, they can purchase it before they go home.
There are classes for kids, couples, singles and wine lovers. There are basic cooking classes and team building classes for corporate groups. Upcoming classes include one taught by a butcher on butchering and cooking techniques. In April, there will be a series on Big, Bold Reds. Friday nights can mean "movie night" at home and at Crate. (For example, guests can watch "Sideways," with frequent stops in the viewing to sample the foods and wines shown in the film.) Many of the classes, like Lunch and Learn, combine cooking demonstrations with a meal. A kid's camp exposes children to different ethnic cuisines, and campers get their passports stamped at each stop along the way. Wine tastings are both educational and delicious. Other classes have included Seth Morrison from Whole Foods demonstrating fish preparation, "Steel Chef" competitions, Jacques Pepin, Madeleine Kamman, cookbook authors and local chefs such as Tony Pais.
With eclectic course offerings, an enthusiastic staff and shelves filled with the best kitchen essentials, Crate can help even a new cook develop into the next Julia Child!