Unemployment, Labor Force Numbers Disappoint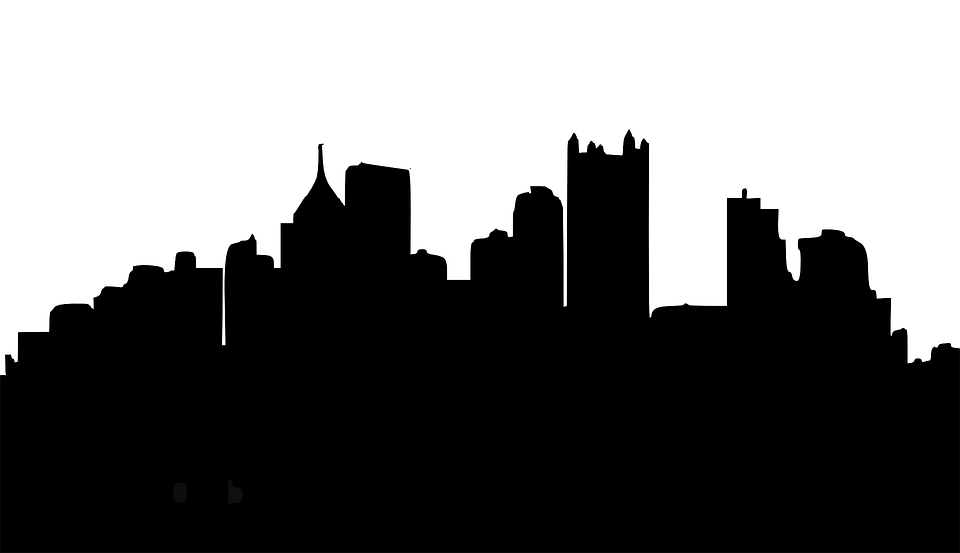 November 3, 2021
Students returned to college campuses in September, but they failed to trigger a much-needed surge in the southwestern Pennsylvania labor force and employment, according to the latest Pennsylvania Department of Labor data.

At the same time, the region's unemployment rate moved little, dipping from 6.2 percent in August to 6.1 percent in September – considerably higher than the national rate of 4.8 percent.
"I was waiting for September data to see if students and the return of fall semester would bring back jobs lost or labor force lost due to COVID, but I'm not seeing it here," said Chris Briem, regional economist at the University of Pittsburgh Center for Social and Urban Research. "It's pretty flat."
The employment picture varied within the seven-county Pittsburgh Metropolitan Statistical Area. Fayette County, where 8.3 percent of workers were unemployed, posted the highest rate. In Allegheny County, home to the City of Pittsburgh and the region's urban core, had the lowest rate in the region with 5.4 percent of workers unemployed in September.
Workers nationwide and in the Pittsburgh region have left the labor force in significant numbers since the COVID-19 pandemic began. From September 2020 to September 2021, the labor force decreased by 11,100 to 1,164,700 workers.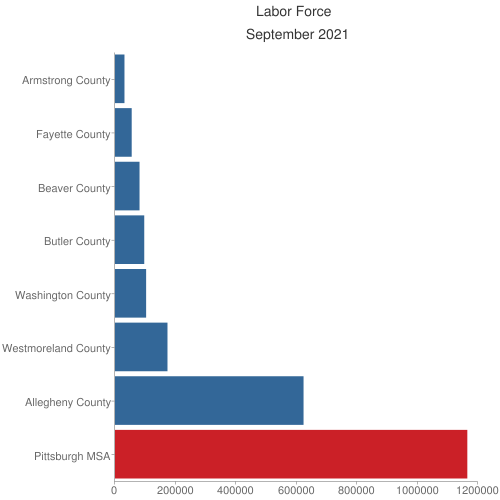 "I don't think there's any reason to think there's a lot of rebound to pre-COVID levels coming," Briem said. "We've had a certain reset in employment and labor force levels here. It doesn't mean there won't be growth, but it's going to be growth from this level.
"The bigger picture is that Pittsburgh is going to have to compete for workers across the nation and that might be a bigger challenge. All regions are facing this. We're significantly above the national unemployment rate so, labor markets are probably relatively tighter in other regions. These other regions are all having challenges hiring and that only makes it harder for employers here to bring workers into the region."