The Glacial Landscape of French Creek's West Branch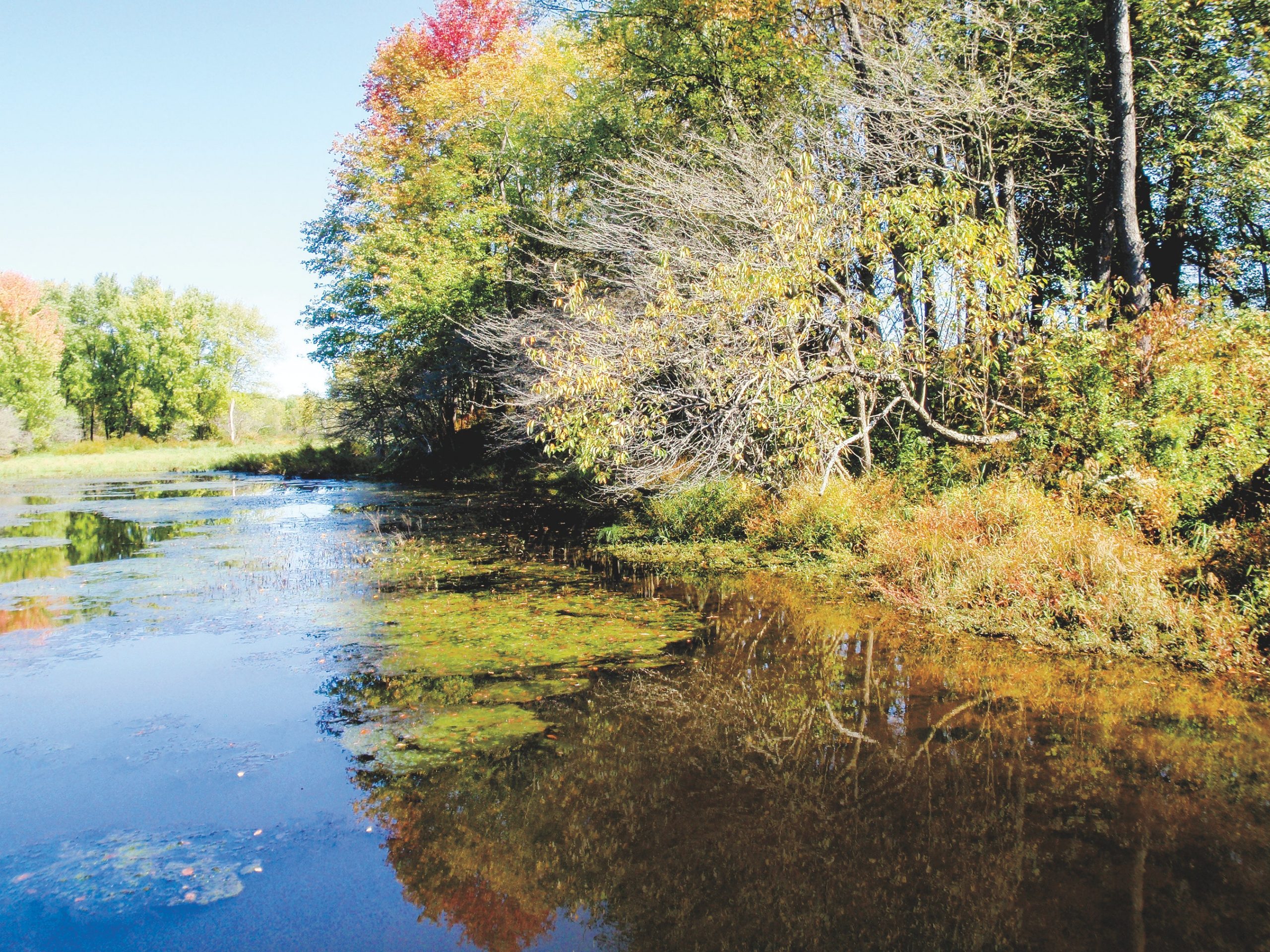 October 13, 2021
Prehistoric continental glaciers sculpted the broad valleys and rounded hills of the northwest corner of Pennsylvania. And much of this region — Erie, Crawford, Mercer and Lawrence counties — is within the watershed of French Creek, a major tributary of the Allegheny River.

French Creek is known for its abundance of freshwater mussels and fish, many of which are endangered. For some of these species, the best remaining populations are in the French Creek watershed. This corner of the state also includes abundant wetlands, as well as the only natural lakes in western Pennsylvania.
All of western Pennsylvania's nine natural lakes are of glacial origin and are located in the northwestern counties. They were formed by blocks of ice 20,000 years ago as glaciers retreated, and they provide unique habitats for rare aquatic and wetland species, including submerged plants, fish and dragonflies not found in manmade lakes.
The Western Pennsylvania Conservancy has worked since 1969 to protect the French Creek watershed and its landscape, with 5,600 acres protected to date. This work has helped to protect the aquatic life of the stream and habitats associated with the wetlands, floodplains and glacial lakes.
One of French Creek's tributaries is the West Branch, which flows south from its headwaters near Lake Erie through a patchwork of Erie County farms, forests, swamps and marshes. Visitors can experience the West Branch landscape at the Conservancy's West Branch French Creek Conservation Area, near Lowville. This 992-acre preserve includes a 1.1-mile-long trail, with parking along Route 8. Here one can view a northern hardwoods-hemlock forest, a beaver pond and wetland birds. For a map and more information about this area, visit WaterLandLife.org.