A Refuge for Wildlife-Watching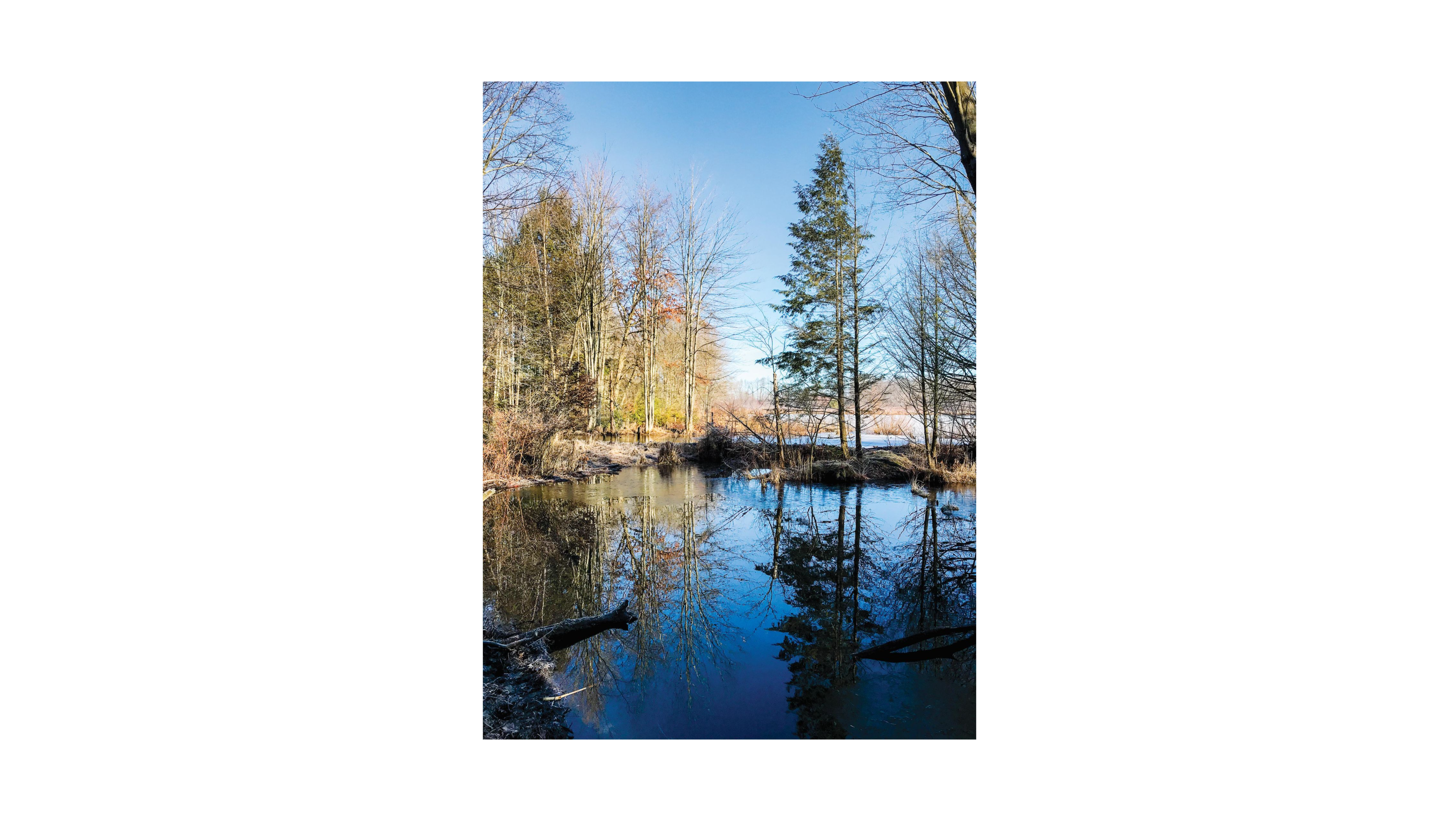 January 12, 2022
About an hour's drive north of Pittsburgh, Interstate 79 is the 120-acre Cussewago Bottom Conservation Area in Crawford County. The preserve provides an opportunity to explore forests, wetlands and wildlife near a tributary of French Creek.



Cussewago originates from the Seneca Indian word meaning "big belly." Cussewago Creek flows south from Erie County for 35 miles before it merges with French Creek. Glaciers carved its broad valley and also filled it with sand and gravel, which store groundwater that feeds French Creek and nearby wetlands. The stream drops only 250 feet in elevation along its whole length, resulting in sluggish currents and a twisting course.
Located in Cussewago Township, this nature preserve is owned by the Western Pennsylvania Conservancy. It doesn't have well-defined trails, but it's still possible to explore; its simple rectangular shape and north-south and east-west borders make it easy to stay oriented while exploring with a compass. The preserve does not quite touch Cussewago Creek, but the creek is visible from the northwest. A parking area on Maple Road provides access.
This preserve includes a few ponds, open marsh and forested swamp, as well as upland hemlock-northern hardwoods forest. A birder's paradise, the valley is an Audubon Society Important Bird Area and is habitat for bald eagles, hooded mergansers and sandhill cranes, as well as many types of waterfowl and other migratory species. Other wildlife includes beaver, river otter and fisher. Nearly 50 fish species have been found in the creek, including some rare species.
To extend your visit to this valley, you can also visit the nearby Helen B. Katz Natural Area. For more information about both preserves, visit
WaterLandLife.org.