In the Portrait Gallery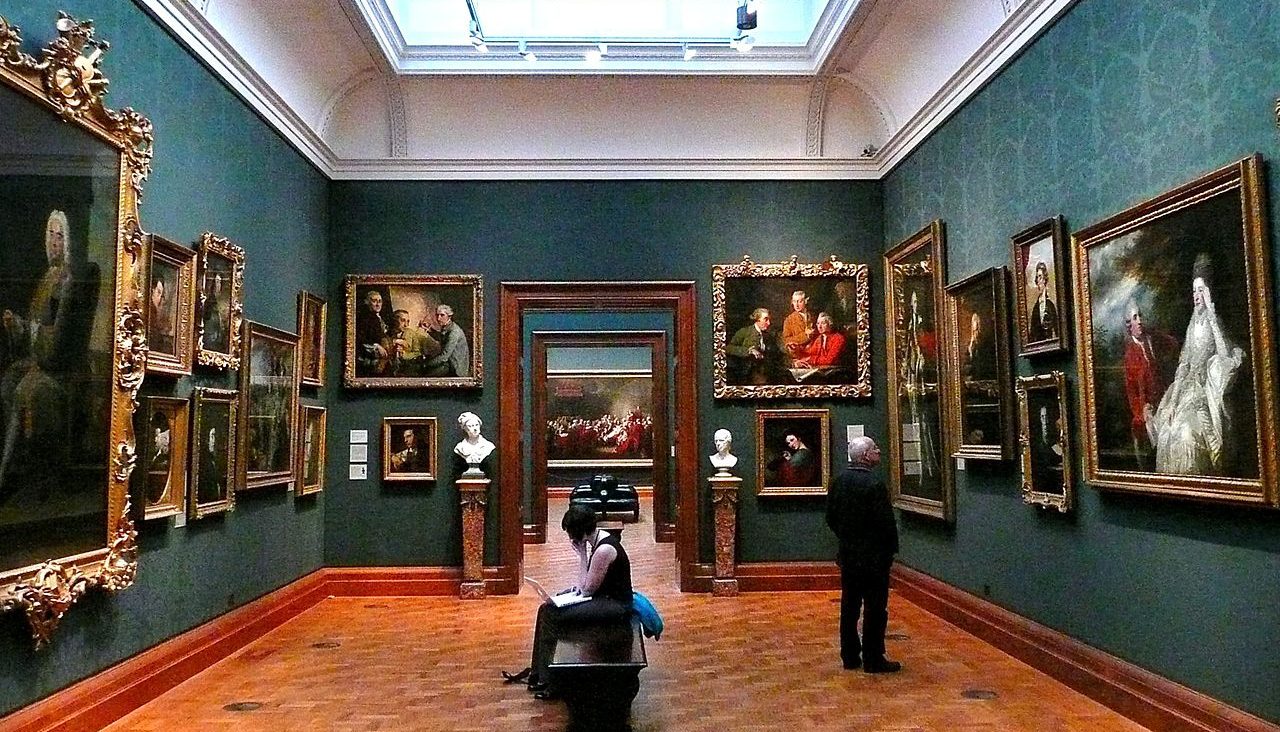 September 11, 2023
In the Portrait Gallery


Faces of no one I know, some of them
stern-eyed, the rooms they sat in
soot dark with coal fires & still births.
Thus was born stoicism & the Age of Exploration.
I lived that way for decades—
alternating between hermitage & pilgrimage;
the yin & yang of grim & grin.
Sure, the men in those paintings must have
waltzed at balls, fallen in love, laughed
despite a chronic, flaring abscess.
Absent biography, I can only guess their stories—
statesmen, husbands, slave holders, tycoons:
they all sit chisel-cheeked & upright.
Uptight. I know the young couple
rushing off for the stairwell, she leading, looking
over her shoulder, teeth light on her lip
in a way that is certainly about longing,
for I've been them, my young girlfriend
cooing, Prove you love me. How could I refuse
in that era when I'd confuse desire & eros?
Because theirs was the only happiness there
my eyes lingered until the doorway became another
frame on a portrait of a might-have-been life.
I'd like to mention the ecstasy of her
public touch, the waiting, the adrenaline &
endorphin crest, but really all I recall is how
––
I said her name, later that night & alone,
when I should have been arrested
in revelry, victorious in our daring,
but instead I stood, bewildered & 
brooding, in front of the window,
my night-reflection held in that frame.