Wertz, Wilde, Zappala, Rosenberg, Rangos, Blasier
Noting the passing of prominent Pittsburghers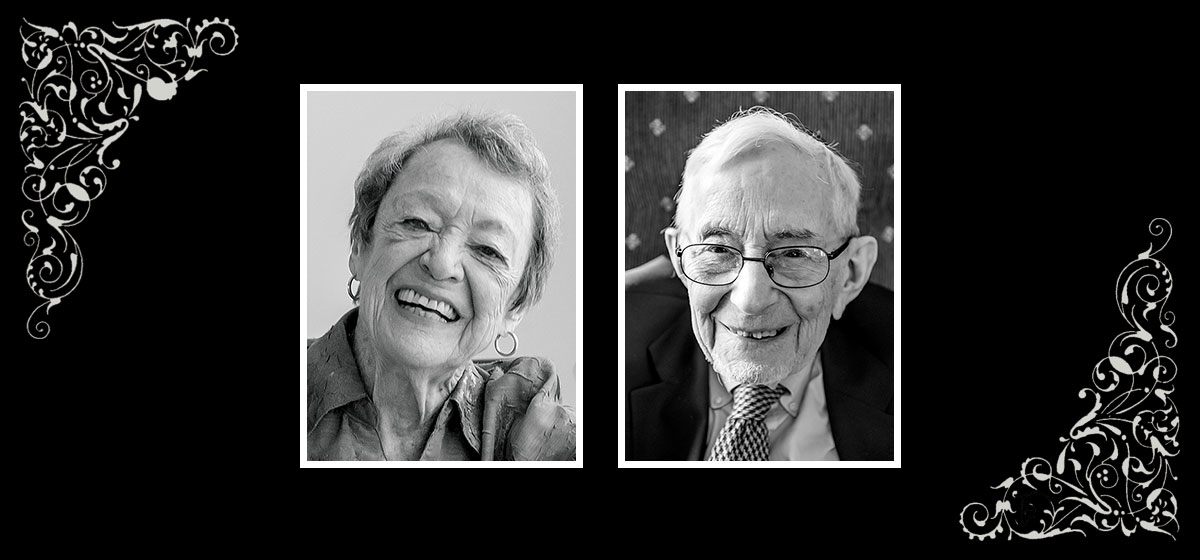 October 13, 2021
Ricki Wertz, 86: From 1959 to 1969, Wertz hosted the popular children's show "Ricki and Copper" on WTAE. Her co-host was a retriever mix who came from a shelter and was Wertz's own pet, a wedding gift from her husband. She went on to host "Junior High Quiz" on WTAE for the next 20 years and also worked for WQED producing "The Chemical People" and other shows. A native of Wilkes-Barre, the vivacious Wertz won a scholarship to the Pittsburgh Playhouse. Her roommate there was Shirley Jones, and it was Wertz's job to chaperone the actress when she won an Oscar for "Elmer Gantry."

Patricia Wilde, 93: She was a favorite of famed choreographer George Balanchine, who created many roles for her at the Ballet Russe de Monte Carlo, and later at the New York City Ballet. Wilde's 15-year tenure as a principal dancer with Balanchine's company included 40 roles. Later, she taught and coached dancers at Harkness Ballet, New York City Ballet and American Ballet Theatre. In 1982 she became artistic director of Pittsburgh Ballet Theatre, elevating its position in the dance world by bringing more classical pieces to its repertoire, innovative new works and resident choreographers and composers. After her retirement in 1996 Wilde worked to support live music at the ballet. Wilde was a member of the National Museum of Dance's Hall of Fame.
Stephen Zappala Sr., 88: The former chief justice of the Pennsylvania Supreme Court was elected to the county's Court of Common Pleas in 1979 and two years later, joined the state Supreme Court. He was made chief justice in 2001. Zappala initiated and fully integrated the largest court automation system of its type in the country, combining and automating systems of the three state appellate courts. He was a Georgetown Law graduate, and after serving as an Army first lieutenant, he went into private practice with his father and brother, part of a legal family dynasty that includes his son, Allegheny County District Attorney Stephen Zappala Jr.
Jerry Rosenberg, 99: At 64 years, Rosenberg holds the record for longest service to the University of Pittsburgh. He arrived as a chemistry professor, became dean of the faculty of arts and sciences for 16 years, and, instead of retiring, became vice provost and chief research integrity officer. A member of the Manhattan Project and an award-winning researcher, Rosenberg was instrumental in advancing Jewish causes, from the Israel Heritage Room at the Nationality Rooms to establishing a Jewish Studies department. He loved reading the Torah at the two synagogues he belonged to, played the violin, and was an avid reader who read as he walked along Fifth Avenue to his office. He defeated his grandchildren at tennis at the age of 95.
John Rangos, 91: He was a philanthropist who never forgot the hardship of growing up during the Depression, even after he amassed a fortune in the recycling and waste management businesses. He gave generously in the fields of education and medicine and the Rangos name graces a charitable foundation, scholarships, endowed chairs, a research center at UPMC Children's Hospital and the giant screen at the Carnegie Science Center. He was the founding donor of Duquense University's Rangos School of Health Sciences and most recently pledged a seven-figure donation to build a new medical school. Rangos was also the founder and former chairman of the International Orthodox Christian Charities.
Stewart Cole Blasier, 96: The founder of Pitt's Center for Latin American Studies, Blasier was a pioneering scholar and a veteran of the U.S. Foreign Service with expertise in Soviet and Latin affairs. He traveled to more than 75 countries and was fluent in Russian, German, Serbian, Spanish and French, with a little Polish. At Pitt he recruited key faculty members and curated a library that now numbers 380,000 volumes, mostly in Spanish and Portuguese, and is one of the largest in the country. Blasier wrote numerous books and papers and taught political science and international relations at Pitt until 1987, when he became chief of the Hispanic Division of the U.S. Latin Studies Library of Congress.