Gabriel Welsch Surveys the Human Landscape with "Groundscratchers" Collection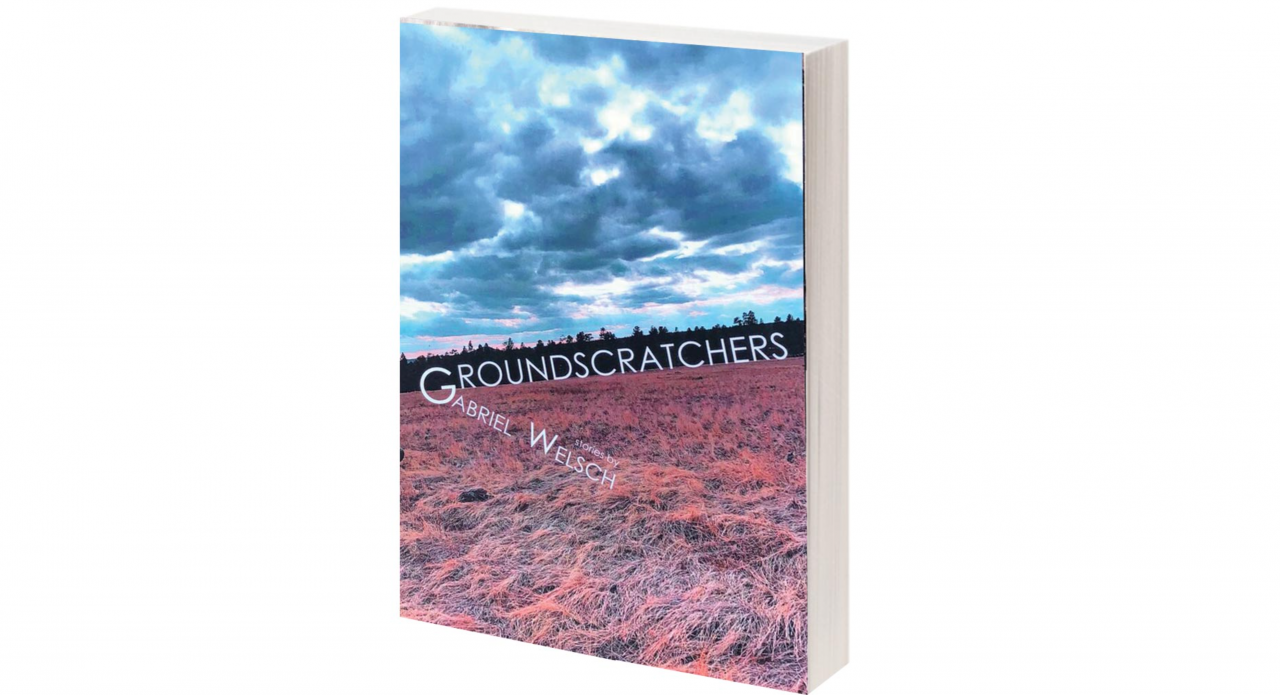 August 31, 2022
In the world of landscaping, the term "groundscratcher" is derisive. It's also the title of Gabriel Welsch's revelatory short story collection from Tolsun Books. In it, the titular story finds Michael Petrin, ground supervisor of a large estate, at odds with the "maximal Minimalist" Japanese Zen Fusion gardener Yoshi Higashide hired by his boss, the wealthy Albert Wynn. "As fickle as he is eclectic," Wynn has brought on Higashide to "update" the already gorgeous expanse. When Petrin offers to help with the work, Higashide becomes dismissive, calling the crew of landscapers "groundscratchers," who he'll call "if I need someone to dig a hole or to cut the lawn." Like most of Welsch's stories, it often doesn't end well for the protagonist.

The bonus for readers comes in his realistic portrayals and observations of missed opportunities laced with regret. As the vice president of marketing and communications at Duquesne University, Welsch comes by his bona fides honestly, telling Littsburgh in an interview that he "worked in the ornamental horticulture industry for about 15 years and, most years in April, kind of wish I still did." His work, some of it previously published in leading journals such as Ploughshares and Harvard Review, displays a maturity to the writing, creating sympathetic characters who often do the wrong thing, necessary for building the tension needed for stories to be interesting.
In "Twins," the focus is on the homeless twins of Walkchalk, a tiny Armstrong County town, where newcomers often ask, "'What's the story with those two?'" Their backstory is they were orphaned, "sisters raised by well-meaning but crazy spinsters…They're in their seventies now, hunched over, barely five feet tall. They mumble to one another in gibberish and a lot of clawing motions." While local businesses allow them to "bathe out of sinks and sleep under the sinks," it's known that the twins love baby girls, "would coo and sputter affection and spittle over babies when parents let them draw near." When a girl goes missing, the town turns on them, and the charity of the residents dries up out of fear and scapegoating. It's a tale of collective guilt recognizable in a country where it's reported that over half a million people are without a roof on any given day.
In "Beautiful for a Day," readers find Marie at the funeral feast of her master gardener father, Jean Rene. The luscious scene is set by Welsch as Marie wanders "the front path of her renowned father's gardens, how it wended its way through leaning stands of yarrow, sage, comfrey, sedges, and rudbeckia, how it drifted out of sight before a stone mask of Neptune, in which hornets each year attempted a hive." It's also the place where Marie would find his body, "a hornet making its way across her father's face, looking to see whether to nest behind the thick lenses of his glasses." This observance of well-rendered details is a welcome feature throughout, as Marie must figure out how to deal with her father's complicated relations she discovers in a series of Polaroids hidden in his books.
However, the star of this collection is the suburban drama, "Nguyen Van Thieu is Dead at 78," set in Foxboro, Mass., where the neighborhoods are full of "so many Volvos and well-heeled golden labs." Nguyen, the former president of South Vietnam, lived out his exile in the U.S., his death coming a few weeks after 9/11. Here he's characterized as Ng, "the guy who wore shorts nearly every day when the weather was warm, and who, when he did venture out for fish or cigarettes, rode a bike, and never on the sidewalk, always on the road." Welsch leans on a bit of foreshadowing when he describes Nguyen's seldom-seen wife as "a breeze of piano notes, a low rumble of the dryer and the smell of fabric softener, or the occasional Olds Cutlass Sierra that backed out of her garage as slowly as I have ever seen a car deliberately move." Tragedy awaits for Clara, the young granddaughter of the unnamed narrator, a Vietnam vet.
What unfolds is a quiet kind of grief that leaves him wondering "how we all got here, — him, my son and daughter-in law, my granddaughter, all of us — to a moment of such great pain in our house." Though he finds few answers for the inciting incident, the narrator bears witness to this once-powerful man "strolling onto the porch in the evening and belching," hidden behind a row of hemlocks. When Nguyen attempts to reconcile, the anger becomes palpable for the narrator only in his thoughts, where he wishes "to chainsaw the hemlocks, throw nails into his snowblower, to blow up his mailbox." The story stands luminous because of the narrator's reflectiveness, at odds with many of the character's in Welsch's other stories.
While some of the shorter stories add only impressionistic moments and lack the impressive heft of the more-developed works, the finale, "Last Words," reads like a fusion of Clue and Rashomon, as readers are led through the last moments of the wealthy Edward Rawlings' life and the different ways the characters at his death bed hear his final utterance. Here, the author relies on flashbacks and the inner thoughts to understand the stories of a single life, emblematic of all the complicated mess and glories to be found in Groundscratchers, summed as one of Welsch's characters puts it, "that all visions were simple arrangements of light."