When Applying to College
We asked 19 of the region's top admissions officers to respond to this question: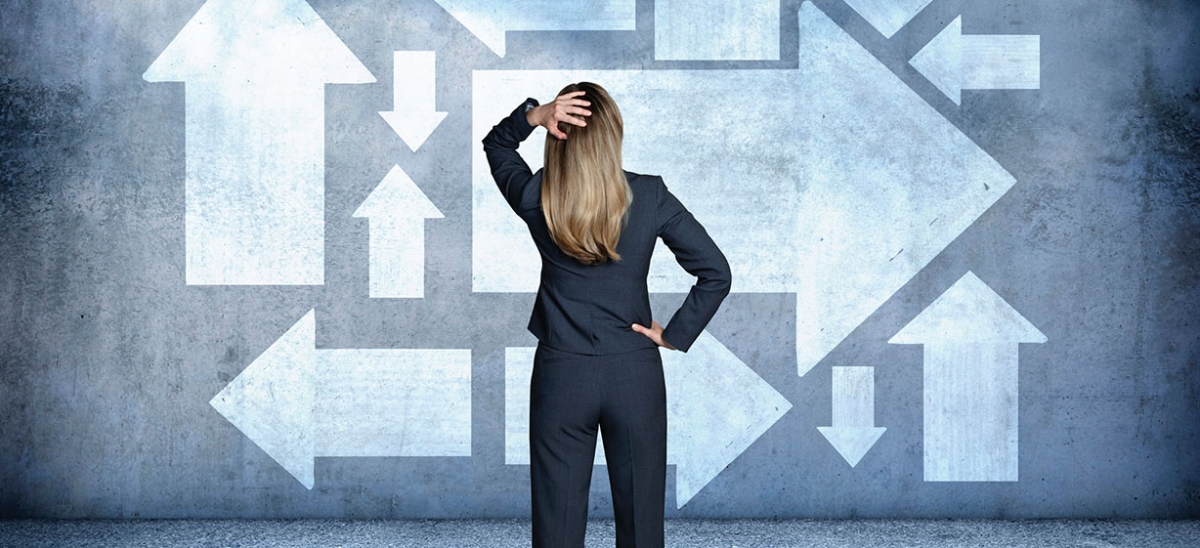 July 11, 2016
What do you wish you could tell young people who are considering applying for college?
Marc L. Harding, University of Pittsburgh
If you know what you want to study in college, great… and if you don't, please know you're in the majority. This is the time to explore. Do you want to improve global health, which seems like pre-med, but maybe it's another health science major? Do you want to start your own company and need the business background, but can't determine which business major to choose? Each year we admit a large number of students who are undecided, and that's not only acceptable, but incredible. Pitt is a perfect mix of many opportunities within a supportive community to help you move from undecided to totally committed to your future. So embrace the unknown and find a college that feels like it will embrace you.
Cornell B. LaSane II, Allegheny College
The college process evokes various emotions, but regardless of how you're feeling, there are likely other students who feel the same. Take ownership, but utilize your resources. Along with family, there are excellent college counselors and admission representatives available to help guide you. Having the privilege to spend four years immersed in the richness of academia, coupled with the opportunity for many new and exciting experiences, is a true gift. It begins with an important decision. Choose a college with your mind as well as your heart. Embark on this new chapter with integrity and curiosity. Be engaged, stay true to who you are, follow your instincts and remain confident in your abilities. You bring something to the table that no one else can —you.
Amy Becher, Chatham University
I would encourage students to visit and apply to different types of schools, as it's important to test assumptions about what you think you will like in a college. On your visits, you can experience a rural vs. an urban school, a public vs. a private college or a small vs. a large university. Doing so helps students find the right college, and it is often not necessarily the school they assumed it would be. Those who have experienced a variety of schools in their search also tend to consider a club, activity or class that wasn't on their radar before. This leads to a richer and more fulfilling collegiate experience; and it begins with a willingness to keep an open mind during the college search.
Carol A. Descak, Carlow University
First, determine what you're really looking for in a college. Start by scouring the Web. Then, visit campus. It's the best way to determine if a school is a good fit. Talk to students and alumni. Investigate outcomes: What happens after college graduation? Are many students in graduate school? Are they working within their chosen professions? Here's an important point: don't judge the affordability of a college based on published sticker price. The most expensive option might end up being the most affordable, once you factor in grants, scholarships, loans and work study. Above all, keep an eye on deadlines. Missing just one can impact financial aid, housing, even course registration. And finally, have fun. The college search is a memorable, exciting experience. Good luck!
"You bring something to the table that no one else can— you." — Cornell B. LeSane II
Robert A. Adkins, Washington & Jefferson College
Instead of approaching the process with the fear of rejection hanging over every application, remember to look at how we all refer to ourselves… Across the board, big institutions or small, private or public, parochial or secular, we are universally called "admission offices." Our very name implies that we are looking for ways to admit students to our institutions. Sure, most colleges have to deny some students, but every student finds a home, even if it is not their "dream school." Instead of fear, families should openly embrace the opportunity that each application, and college, brings. Be yourself, don't worry and let the chips fall where they may. You will find the right place for you.
Stephen Neitz, Saint Vincent College
Enjoy the opportunity to explore your future. Have fun with the discovery, application and decision of your college choice. This is a wonderful time to consider your strengths, your dreams and the type of community that you'd like to be a part of in your future. As you explore, use your head to determine the fit of characteristics you desire and your heart to determine the feel of the place that's right for you. Your college search will be a terrific opportunity to partner with your parents, to use their wisdom and guidance to consider your choices. Begin the process early and be open to changing what you think is important as you learn more about yourself, your options and what colleges have to offer you.
Shari Payne, Waynesburg University
I really think it's important for students to choose a college or university where they feel most comfortable. Of course, they should make sure that the school offers the right academic fit and economic value, as well. But, ultimately, many students are going to be living on a campus for four years. So, it's very important that they can see themselves fitting into their surroundings. And, you can only get a sense of that belonging by making a visit to campus and by meeting with current students, faculty and staff. I highly recommend that prospective students take advantage of campus admissions events to help them get a sense of whether a college or university feels like the right fit.
Sarah E. Gibbs, Grove City College
Ask yourself the question that most students do not—am I ready for college? If the answer is no, then ask yourself what you need to do to be ready, and work towards that goal. When looking at applicants, most private colleges will look holistically at the student; taking into consideration their commitment, dedication and character. These attributes along with their academic performance and specific major pursuit indicate whether a student may succeed at a campus. Also, make sure you participate in any interview process through an admissions office. Interviewing with an Admission Counselor allows him/her to get to know you and become your advocate. Ultimately, the sooner you start planning, the better prepared you are for the journey you are about to take. Not only will you be prepared for the college planning process, you will be well equipped for attending college and achieving your goals and dreams for a successful future.
There are 4,726 colleges and universities in the U.S., and the easiest way to narrow your search is by ranking your priorities." — Terrance Kizina
Terrance Kizina, La Roche College
When selecting a college, the most important question to ask yourself is: What is best for you as a student? In other words, choose a school that aligns with your personality, interests and academic or career goals. There are 4,726 colleges and universities in the U.S., and the easiest way to narrow your search is by ranking your priorities. Consider whether you prefer a small or large campus, a private or public school, an urban or suburban environment, and how far you want to be from home. The best fit may be a school you never heard of, or it could be right in your hometown. Visit each college more than once to determine whether you can imagine yourself as a student on that campus.
Joell Minford, Point Park University
I'm a big booster of visiting a school in session, when students are out and about. If they visit in the summer, or over a holiday, they don't get a good sense of what the campus community is like. And that's especially true at Point Park. Being located in the heart of Pittsburgh's downtown, our campus is a microcosm of the city itself—so not only will they see students, but also working professionals, tourists, downtown residents, even children, in and around our campus. It's that inclusive mix of people that adds to the academic experience. By choosing to attend a school in the heart of a city, students are open to a rich and transformative experience, one that can impact their lives for years to come.
Wendy Beckemeyer, Robert Morris University
Be aware of what interests you. Choose a college that is as interested in you as you are in it. The courses you take, grades you earn and high school standardized test scores are important factors in admissions. They have an impact on whether you will get into the school you want. College provides an opportunity to develop strong connections to faculty, friends and potential employers. It's not just collecting a diploma that matters, but how you spend your time in school. The Gallup Purdue Index tells us that students who are very involved in extracurricular activities and have good mentors enjoy more professional and personal success after graduation. Bottom line: Pay attention to deadlines, don't get deterred by sticker price and choose the college where you feel the fit is the strongest. Job opportunities come to those who make the most of their college experience.
Stephen Lee, West Virginia University
At West Virginia University, we have a message for high school students who want to attend college: Dream Big. And, it's never too early to start. The college search process can be challenging to navigate, so try not to stress. Embrace the experience. Choose a college with the major(s) you are passionate about—even if it doesn't align with the highest of salaries. Don't get hung up on standardized test scores; they are not the sole barometer for success in college or in life. We look at grade-point averages, strength of coursework and extracurricular activities. Explore all scholarship, financial aid and loan opportunities to make sure the cost of tuition, books, housing and meal expenses are factored into your college plan. As you narrow your college choices, visit the campuses to get a feel for the people and out-ofclass experiences. Ask questions, trust your instincts and you'll find the right fit.
Michael Steidel, Carnegie Mellon University
The most important thing to start with is you. Do a personal inventory of your interests, strengths and talents. What do you enjoy? What do you dream about? You've got to know your soul before racing down the trail of submitting college applications. Otherwise, finding the right college will be much more elusive than it ought to be. The wonderful thing about American higher education is that there is a tremendous amount of choices in colleges and universities. Not all of them will line up with your interests and talents, but the process of choosing the right college is all about knowing yourself and then finding the right environment that will help you thrive by developing the best of your abilities.
Michael May, Slippery Rock University
My advice to young people who are applying to college is, "Don't be afraid to step outside of your comfort zone." Challenge yourself with new and different classes. Meet new people by living in the residence halls and joining extracurricular organizations. Find a school that offers programs of study and activities that are unfamiliar to you—that way your college experience will be full of exploration. Jump in headfirst and don't get caught with a case of the "wish-I-wouldas"… as in I wish I would have done this, and I wish I would have done that. By challenging yourself, you'll accomplish things you've never thought possible and broaden your horizons to places you can't imagine now.
"Job opportunities come to those who make the most of their college experience." — Wendy Beckemeyer
Dave Layton, Geneva College
If I could tell young people anything, I would say: "Know your reasons for identifying a college, and then stay true to those reasons when making your final selection." Students, most often, know what they want in a college when they set out on their search. The criteria they use at the beginning is the result of lots of conversations and feedback from family, friends and other important influencers— and much consideration. But often students abandon what is most important to them in the final selection. This can be driven by money—either a "sweet deal" from a college or search for the least expensive choice. But it can be the wrong choice. Be true to the things that were most important at the beginning, and work closely with the college that best meets the original criteria.
Brett Freshour, Seton Hill University
Visiting college campuses makes all the difference in helping students determine the school that best fits their needs. At Seton Hill University, we ensure prospective students speak with admissions counselors, but also with faculty and current students in order to help them achieve a full understanding of the Seton Hill experience. They are encouraged to ask questions about majors, internships, study abroad opportunities and the success of our graduates. At Seton Hill, professional programs in the health sciences, business and education are bolstered by the liberal arts. Students complete internships, often with assistance from alumni, as part of graduation requirements, and we offer numerous study abroad opportunities. With a 97 percent career and graduate school placement rate, Seton Hill is preparing students well for life after college.
Mary Lou Kennedy, Community College of Allegheny County
Young people applying to college should Debra Zugates seriously consider the financial commitment they are making—between tuition and fees, housing and a meal plan, if applicable, and books—it all adds up. Choose wisely, and don't create a mountain of debt for yourself and your family. Many students don't realize how much they can save by starting at a community college. In fact, CCAC students save $23,000 over public and $54,000 over private colleges and universities by spending their first two years at CCAC. Another way to save money and time toward completing your degree is to properly prepare for placement testing by brushing up on your math skills and being in the mindset to take a test. Also, take the time to carefully read all of the material sent by the college to avoid missing important deadlines.
Debra Zugates, Duquesne University
Find the right fit! Many of our students indicate that academic programs, location— including access to internships and recreation—and academic reputation are important to them. Determine what's most important to you. Tour the campus, talk to professors and students, and get a feel for the campus community. Keep in mind that one school is not necessarily "better" than another. It's more about that feeling of being the right fit. College is an investment of time and money that pays dividends for a lifetime. It's a place where you'll go to launch your career or build a foundation for graduate or professional school and make lasting friendships.
Dustin Jarrett, Wheeling Jesuit University
For students who are preparing for higher education, my advice is simple: Consider your happiness when choosing a school. So many times I see students select a college just because it's the cheapest or because it's the closest to home, yet the student doesn't fully take his or her happiness into consideration. What can happen then is the student goes somewhere and isn't happy. This can cause their grades to suffer and they struggle to do well. They end up losing financial aid. In the long run, a smarter investment up front—choose a school where you are truly happy—pays dividends in the long run.