Springer, Dickerson, Fink, Betters, Cozewith, Smith, Piatt
Noting the passing of prominent Pittsburghers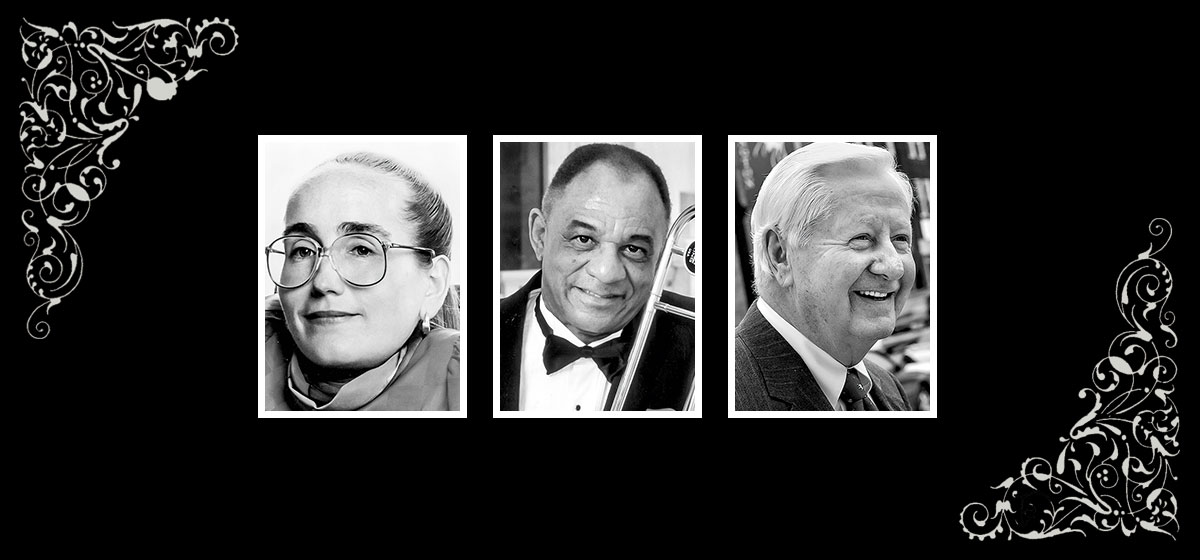 December 23, 2020
Eric Springer, 91: A man of erudition, letters and the law, Springer was a founding partner of the Pittsburgh law firm Horty, Springer and Mattern. He was an avid writer who was involved in the arts, civic progress and social justice.
He was the first black president of the Allegheny County Bar Association and former chair of the Pittsburgh Commission on Human Relations, and he served on numerous local boards. A deep thinker with a probative mind and wide breadth of experience and knowledge, he was equally quick with a witty comment and a kind word.
Linda Dickerson, 59: Spending most of her life in a wheelchair didn't stop her from making extraordinary contributions to Pittsburgh. Diagnosed as a child with a genetic neurosmuscular disease, the diminutive Dickerson became a determined advocate for people with disabilities. She also published Executive Report Magazine and ran the consulting firm Dickerson & Mangus, Ink., which raised money and supported numerous nonprofits. She sat on dozens of boards, was the first chair of the Allegheny Regional Asset District, ran for Allegheny County commissioner in 1995 and served as CEO of the National Aviary for two years. Her lobbying helped the ADA to become federal law in 1990.
Jean Fink, 75: At 22, after her fourth child was born, the high school dropout got her GED. She went on to spend more than three decades on the Pittsburgh Public School Board, including serving as president. The job was unpaid, but the advocate for neighborhood schools said she did it for her love of children. A feisty woman who was known to get into shouting matches and once threatened to pour water on a fellow board member's head, she was also a mother of six, renowned for her cooking and sewing abilities.
Harold Betters, 92: "Mr. Trombone" played with Al Hirt, Ray Charles and Louis Armstrong, who described his sound as "rich and honest." His eponymous quartet toured the country, but Betters preferred Pittsburgh and made his home at the famed Encore nightclub in Shadyside, playing five nights a week and a Saturday matinee for 17 years. Musicians including Max Roach, Dizzy Gillespie, Stanley Turrentine, Roy Eldridge and Sonny Rollins sat in with him when they were in town. A native of Connellsville, where his parents owned a jazz club, he was one of seven children and formed a combo with his brother Jerry.
Jerry Cozewith, 67: As head of the Southwestern Pa. American Red Cross, he was instrumental in the recovery effort after Flight 93 crashed at Stonycreek, organizing the on-site care of all the firefighters, law enforcement officials and numerous volunteers. He led the Network for Teaching Entrepreneurship, an international nonprofit, started Entrepreneuring Youth, or E-Youth, to help at-risk young people, and later was director of development for Sarah Heinz House. Known for his quick wit, warm heart and sense of humor, Cozewith had a beautiful tenor voice he showcased at family weddings.
Estella Smith, 80: She married her high school sweetheart at 16, went on to get a Ph.D. in education and later became the first black woman to head a Pennsylvania bank. As a student at Indiana University in Bloomington, she took a job teaching third grade and counted Michael Jackson among her pupils. After teaching education at the University of Pittsburgh, she enrolled in an Equibank training program, rising through the ranks to become president of Heritage National Bank. She left banking to become manager of investor and community relations for Duquesne Light and general manager of DQE public affairs.
Jack Piatt Sr., 92: In 2005 when no one wanted to invest in Downtown Pittsburgh, Piatt did, buying the former Lazarus-Macy's building and spending $50 million to convert it to the commercial and residential Piatt Place. He later bought the State Office Building, G.C. Murphy and Saks Fifth Avenue, sparking a renaissance and giving new luster to the Golden Triangle. The Washington, Pa. native was CEO of Millcraft Industries, which he founded in 1957 as a machine shop. It grew to include interests in mining, steel, hospitality and real estate development, most notably in his first major project, Southpointe.