A Walk in the Northern Woods
Bennett Branch Forest
Photo courtesy of Western Pennsylvania Conservancy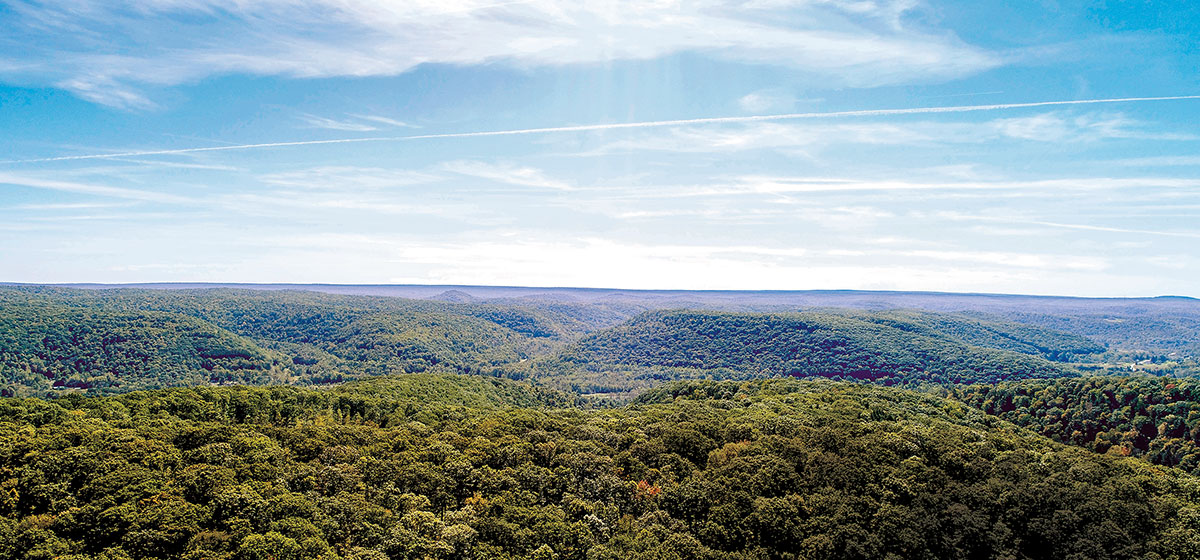 July 20, 2020
About two and a half hours northeast of Pittsburgh is a remote property in Elk and Clearfield counties known as Bennett Branch Forest. The 1,500-acre tract owned by the Western Pennsylvania Conservancy adjoins Moshannon State Forest. Visitors can hike a newly designed 3.6-mile round-trip trail through forests of mixed oak, sugar maple, black birch and beautiful hemlock groves. Back-country camping is permitted, as is mountain biking on designated trails.

The land is dissected with steep ravines, small tributary streams and the larger Cherry Run, a tributary of the Bennett Branch Sinnemahoning Creek. The property has extensive wildlife habitat, and elk are sometimes seen. Although parts of the landscape are wild, there is also a legacy of coal mining. Cherry Run has been contaminated by mining but is being remediated now with projects to improve water quality and restore the land. On some portions, the former disturbed areas have been recently planted with a mix of hardwood trees, including a strain of blight-resistant American chestnut.
The property is also a demonstration of sustainable forestry practices. Carefully planned tree harvests are explained by educational signage, and one large area is designated as an old growth forest reserve and restricted from harvests.
Bennett Branch Forest is an excellent destination for someone looking to hike the northern woods on a day trip from Pittsburgh.
For more information about the property, contact the Western Pennsylvania Conservancy at 412-288-2777 or visit Waterlandlife.org.