Celebrating Spring in Penns Creek Wild Area
Photo courtesy of Western Pennsylvania Conservancy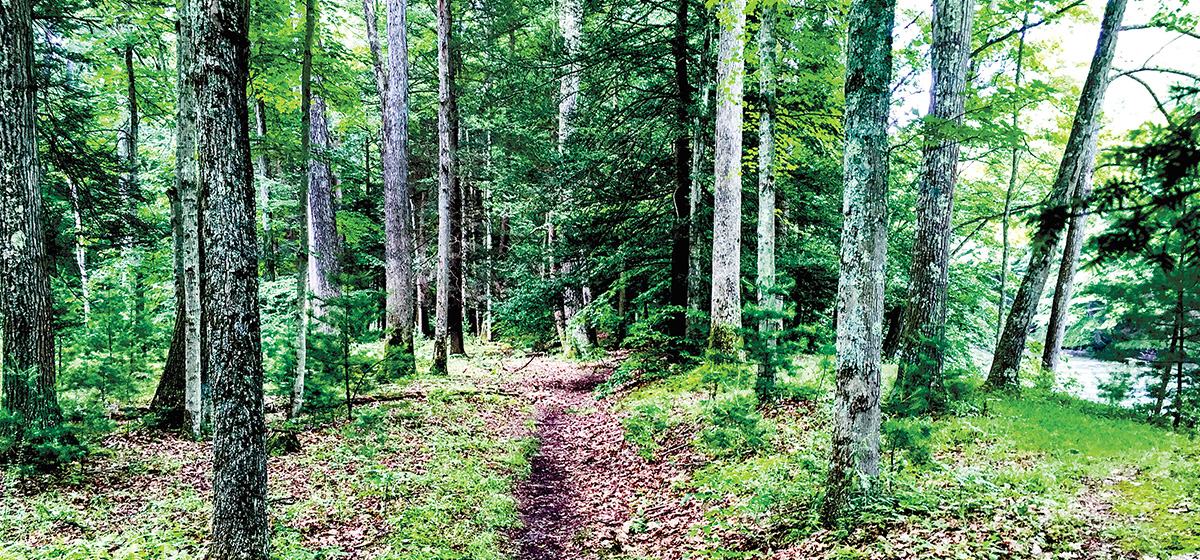 April 7, 2021
People who have spent time around state College know the surrounding mountains hold countless opportunities for enjoying the outdoors. From winter hiking in the rocky ridgelines and snowshoeing around Bear Meadows Natural Area to spring fishing in Penns Creek's and Fishing Creek's famous trout waters, Centre County offers beautiful, remote landscapes in any season.

One area where all of these opportunities converge is where Penns Creek begins to wind through a series of towering mountain ridges downstream from Coburn, Pa. The creek passes by the small camp community of Ingleby and near Poe Paddy State Park, under old railroad bridges, toward the Susquehanna River.
Much of the surrounding landscape is part of Bald Eagle State Forest's Penns Creek Wild Area. A recent Conservancy acquisition added a 265-acre property near Ingleby to the state forest. The property includes a mile of frontage on Penns Creek and an old rail grade providing on-foot access to hike or fish. The Conservancy also has worked with nearby private landowners to protect more than 1,500 acres of the surrounding landscape through conservation easements.
There are several ways to access this landscape for hiking, exploring or fishing during trout season. Visiting Poe Paddy State Park is a good introduction to the area. There are also several scenic vistas, such as Penn's View Overlook, that are accessible by car through Bald Eagle State Forest and give sweeping views of the state forest and nearby valleys. For a more adventurous experience, hikers can explore the Mid State Trail, which traverses this wild area, or float Penns Creek from Coburn.
For more information about this wild area and other state-owned public lands, visit dcnr.state.pa.us. To learn more about the Western Pennsylvania Conservancy, visit WaterLandLife.org.