Exploring the Appalachian Shale Barren
Sideling Hill Creek Conservation Area
Photo courtesy of Western Pennsylvania Conservancy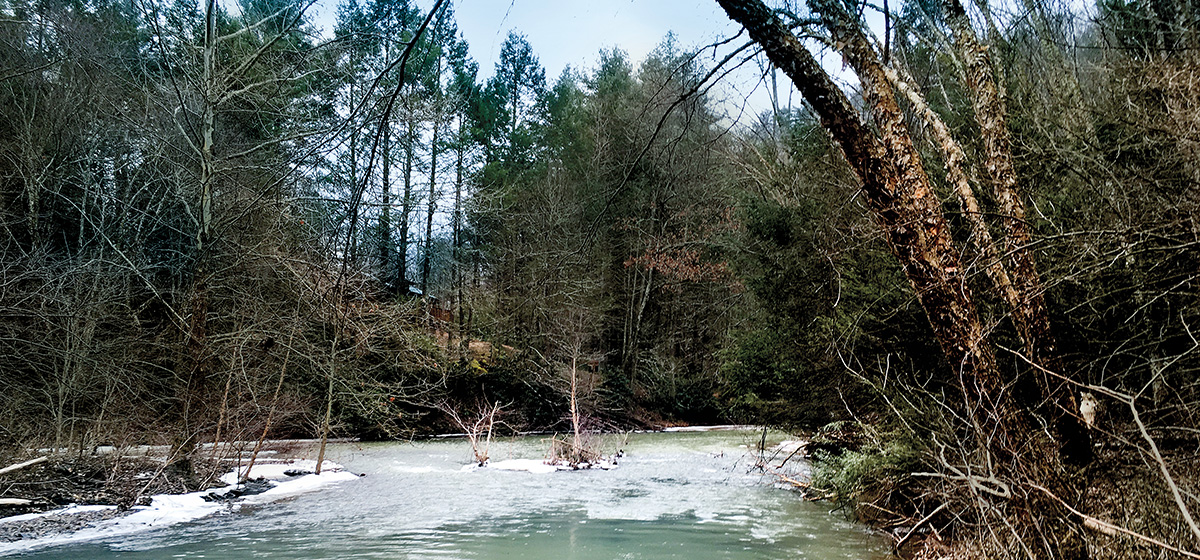 February 10, 2021
An interesting, out-of-the-way place to explore in western Pennsylvania is the Sideling Hill Creek area.

The Sideling Hill Creek valley is located in southeastern Bedford County and southwestern Fulton County, about a two-hour drive from Pittsburgh. Its watershed is framed by the sandstone-capped Town Hill mountain to the east, and Big Mountain to the west. The lower shale hills in between the ridges are a trademark characteristic of the Sideling Hill Creek valley. Sideling Hill Creek flows into the Potomac River and, in turn, into the Chesapeake Bay.
The Western Pennsylvania Conservancy has protected 375 acres in the valley as the Sideling Hill Creek Conservation Area. Some of this protection is focused on the Appalachian shale barren, a unique open rocky habitat type that is home to a number of rare and endangered plants and animals.
Although there are no maintained trails in the conservation area, the Conservancy's properties there can still be explored. One access to this land can be found along South Hixon Road in Fulton County. Parking along the road, one can hike east to the top of a shale barren with picturesque views into the valley. Longer excursions can be taken downstream along Sideling Hill Creek, where the Conservancy has protected nearly a mile of bottomland along the creek, extending to the Pennsylvania-Maryland border.
For a map of the Sideling Hill Creek Conservation Area properties, or other Conservancy-owned public lands, visit the Explore Our Properties section of our website at WaterLandLife.org or call 412-288-2777.