The Art of Lazar Ran
An original exhibition of rare art from Belarus at the Holocaust Center of Pittsburgh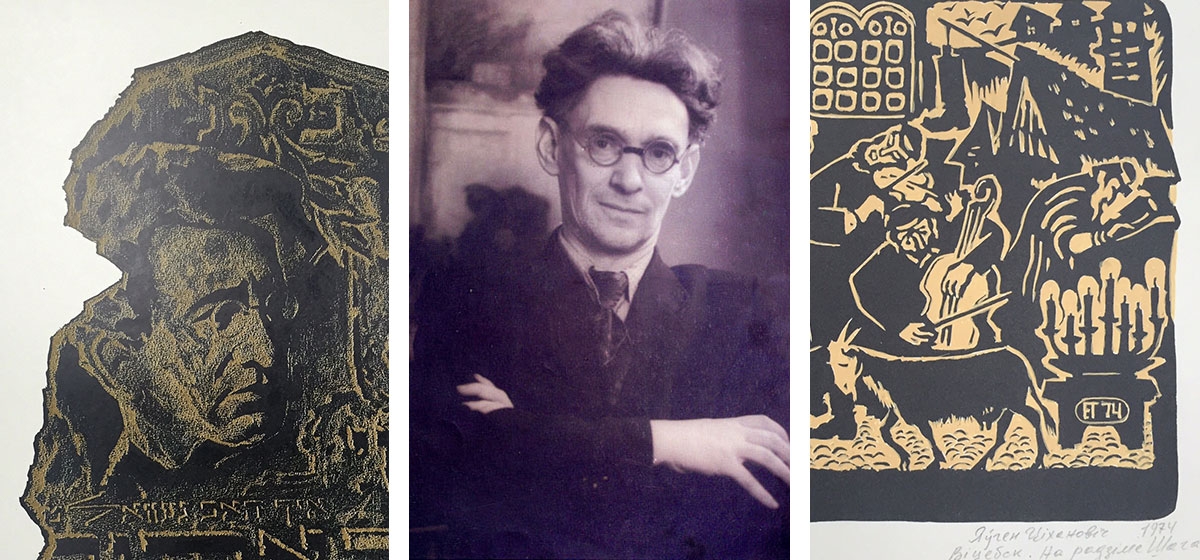 December 19, 2016
From origins at the Vitebsk Fine Arts School in Belarus (founded by Mark Chagall in 1918), to safe-keeping in an Ohio home for decades, the art of Lazar Ran and his contemporaries has taken a circuitous path to appear on the walls of the Holocaust Center of Pittsburgh. The collection conveys a lesser-known story of the artist's spiritual resistance to both Stalinist purges in the former Soviet Union and to the atrocities of the Holocaust.

---
---
A Latvian-born artist and Holocaust survivor, Lazar Ran was an accomplished multiple media artist.
When Nazis took over Belarus during World War II, he was in Moscow and unable to return to Minsk until 1944. Upon his return, he learned that his wife and daughter had died at the hands of the Nazis.
From the 1950s through the 1970s, Ran continued to produce government-sanctioned art, while the fate of his family continuously tormented him. He expressed his anguish through a series of etchings and lithographs depicting Holocaust themes and great thinkers from Jewish history. Ran's Great Thinkers series depicts grave stones of Jewish artists and writers who were killed in the Stalinist purges of 1936-1938, and Jewish anti-fascist poets who were killed in Moscow in 1952.
To better understand the Yiddish inscriptions on the art and the nuances of Jewish history during the Stalinist era, the Holocaust Center collaborated with David Schlitt of the Rauh Jewish History Program and Archives at the Heinz History Center. The discoveries revealed just how subversive Ran's creation of the art would have been deemed by the government in the Byelorussian Soviet Socialist Republic.
The danger that artists continued to face in the 1980s, along with the themes of the art, led Ran to pass the artwork to a journalist and art critic friend, Anatoliy Bely, for safe-keeping in Minsk. Eventually, the body of work arrived in the United States and Bely's daughter, Svetlana Belaia, protected the art at her home in Ohio for years. Bronislava Miloslavskaya, a Pittsburgh art historian, knew the compelling story of spiritual resistance told by the art, so she connected it with the Holocaust Center.
The Holocaust Center-produced exhibition of original etchings, lithographs, and drawings created over decades will be the largest exhibition of Lazar Ran's and his contemporaries' works in the United States to date. The Holocaust Center will present the exhibition from December 12 through January 31, 2017.