Flappers, Bootleggers and Gangsters, Oh My! History Uncorked Entertains 1,600 Guests
February 16, 2018
Photo courtesy of Heinz History Center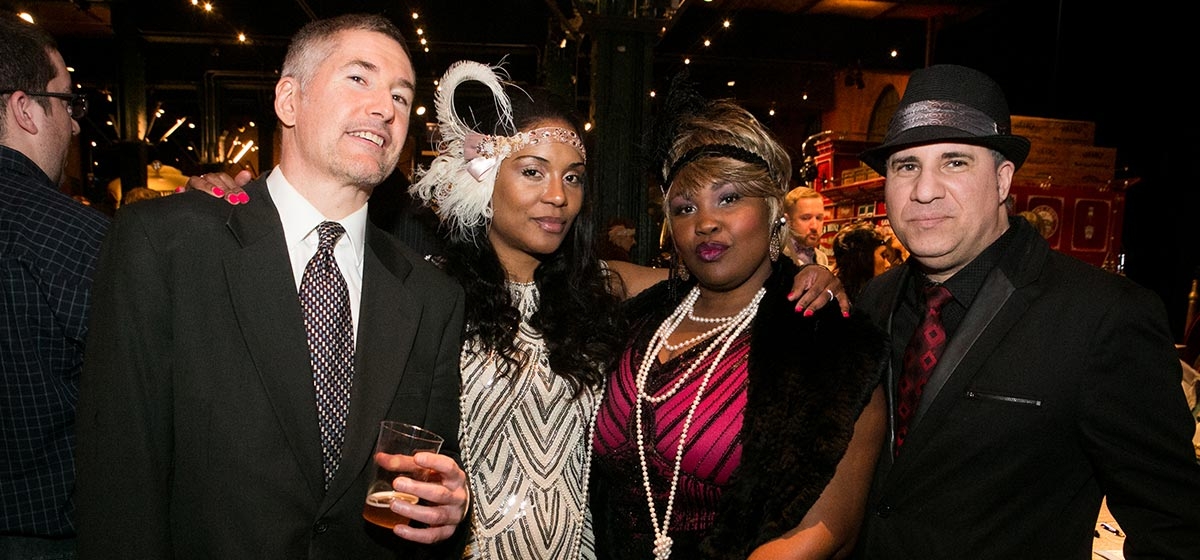 March 8, 2018
The Senator John Heinz History Center hosted its 20th annual History Uncorked, Pittsburgh's premier party for young professionals, on Friday, Feb. 16.
---
---
History Uncorked: Roaring '20s, presented by BNY Mellon, offered an evening of fun, discovery, dancing, and activities to 1,600 guests—not to mention great food from Pittsburgh's hottest eateries and delicious drinks from Wigle Whiskey and Penn Brewery.
This year's event theme was inspired by the Smithsonian-affiliated museum's newest exhibition, "American Spirits: The Rise and Fall of Prohibition," which steps back in time to an exhilarating era of flappers and suffragists, bootleggers and temperance workers, and real-life legends like Al Capone and Carry Nation. The exhibit will be on display until June 10.
Along with touring "American Spirits" and the History Center's six floors of exhibits, guests attempted to break out of a speakeasy-themed pop-up escape room, courtesy of Enter the Imaginarium and Yelp and featuring Arcade Comedy Theater.
Live entertainment by The Boilermaker Jazz Band, a 1920s-themed photobooth for speakeasy selfies, a silent auction, and the ever-popular fifth floor dance party hosted by DJ Mad Maxx made this year's History Uncorked a night to remember.
The History Uncorked: Roaring '20s committee was chaired by Sara Ruth, co-founder of Fame15 Creative.