Big Time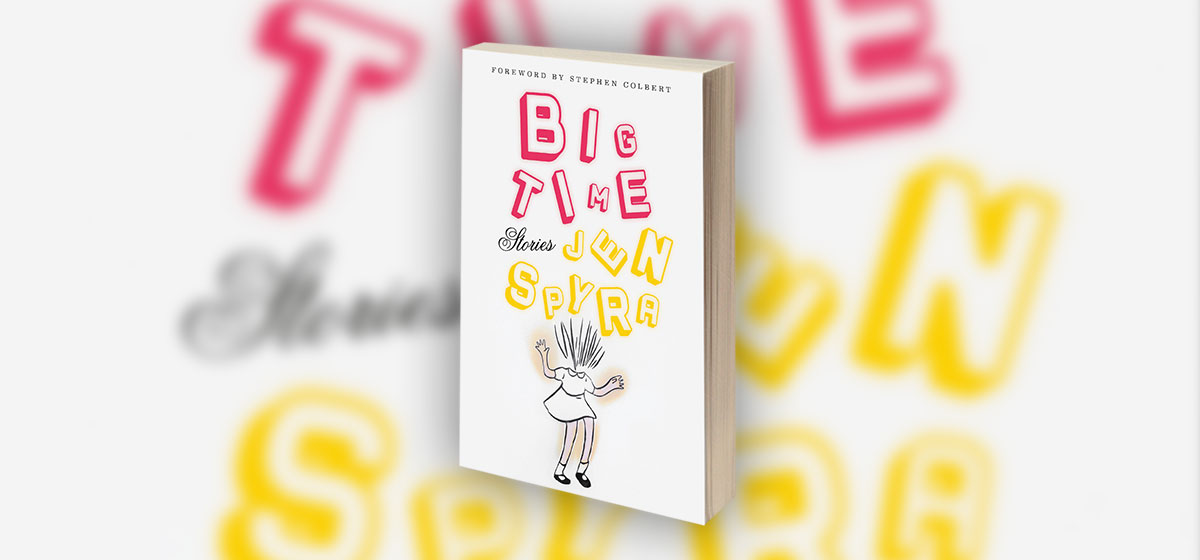 November 1, 2021
If you are not yet awoke, Pittsburgh native Jen Spyra is on your side. Her jaw-dropping debut of 14 short stories runs the gamut from totally un-PC to downright offensive, but with such imagination and dark, disturbing humor that it's kind of refreshing. Remember when it was okay to laugh at ourselves, to acknowledge that all choices may not be the best choices, to poke fun at the humorless herd of self-righteous people pirating our society?

Spyra does. A former staff writer for "The Late Show with Stephen Colbert," she constructs a world in which the past fuses with the present, unveiling a wicked talent for social satire in the process. Take the title story, "Big Time," starring starlet Ruby Rinaldi. She used to hang out with Shirley Temple and passed up the lead in "Casablanca" in favor of some obscure film that caused her to time travel into the present. Ruby still thinks sleeping your way to the top is the way things are done, and ends up on "The Bachelor," where most of the other contestants are blondes named Kayleigh, spelled in numerous ways.
When "The Snowman" comes to life, "You got any cash on you?" are his first words to the awestruck child who created him. He steals booze, begs for drugs and raves about the sex with his ex. In "The Adventures of the Mistaken Right Swipe," the narrator meets Sherlock Holmes on a dating app, with Watson tagging along. The Civil War soldier writing to his wife in "My Dearest Caroline" confesses increasingly darker secrets, including his affairs: "P.S. When I said sister I meant sisters." In "Bridal Body," a bride-to-be decides to get in shape and ends up spending seven years imprisoned in boot camp hell.
Not every story is great once you get beyond the conceits, but enough of them are to tip the balance and make "Big Time" both entertaining and thought-provoking. But it is Spyra's fearless, often tasteless voice that compels. She's a good writer and a keen observer who uses humor to poke uncomfortably at what we secretly recognize as some kind of truth. Bonus: Pittsburgh readers will thrill at the local name-dropping. You can take a girl to New York, but she will always remember Beaver Falls…