Finding Boba Fett
The pandemic leaves a gift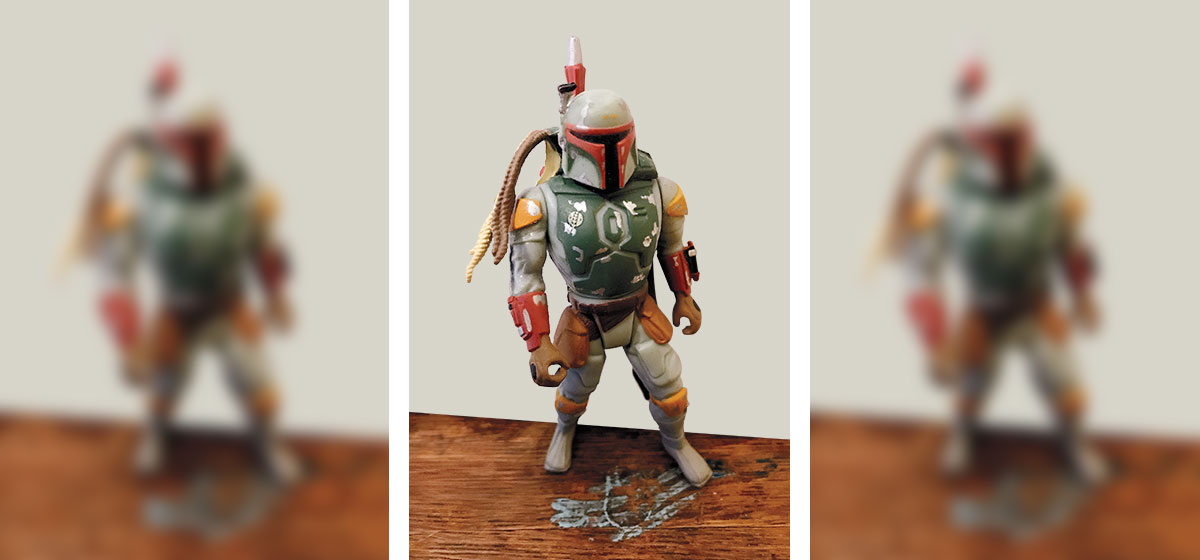 August 30, 2021
Looking across the detritus left to us by 2020, we understand that we have lost a great deal: people we knew and loved, people we did not know but admired, our personal mobility, social spontaneity and, perhaps, our confidence about what will come next.

But we also found inspirations. We discovered abilities we never knew, or forgot we had. We fixed the plumbing, baked pies and transmitted hope and love using screens instead of hugs. Sometimes, we found actual things.
For me, it was Boba Fett.
For the uninitiated, Boba Fett was the unremarkable but determined bounty hunter who appears in the second Star Wars movie, released in 1980 (episode V, naturally). He is workmanlike rather than flashy in performing his task but brave enough to challenge the villainous Darth Vader over the terms of his bounty (Han Solo). Portrayed by Jeremy Bulloch (whom we also lost last year), he became wildly popular and even spawned his own derivative series, "The Mandalorian."
In our own family saga, Boba Fett showed up not in a spaceship but in a hospital. Forty years ago, I brought several Star Wars figures to my 3-year-old son who was recovering from minor surgery at Children's Hospital. He loved them, even though he had not yet seen any of the films. He quickly learned who all the figures were but always had a special affection for Boba Fett.
In the films, Han Solo is flash-frozen so the bounty hunter can bring him to Jabba the Hutt, a grotesque mass of immobile evil. This past year, like Solo, we were also flash-frozen, in our homes if we were lucky. Desperate for action — or even some movement — many of us eventually came face to face with our own epic villain: the basement.
Like Jabba the Hutt, our basement was overstuffed and grinning, certain that we could never succeed against its accumulated corpulence: years of sports trophies, comic books, real books, small appliances, records (and the stereo to play them), and, as it turned out, the figure of a bounty hunter. Boba Fett emerged from one pile, still holding his bazooka-like weapon and wearing his helmet. Even as I reached down to see who this was, I felt a wave of emotions wash over me, unbidden, like the effect of an old song or familiar smell. Before I could assemble the actual memory in my head, I was transported back four decades to a hospital room with my son, who now has children of his own.
I didn't try to make sense of it — who would during this kind of year? Instead, I let the powerful sensations embrace me: being with my children again, discovering new things with them, reassuring them about the future. I savored those moments anew, as I hope I did when they actually happened.
So, after limiting and throttling our present-day lives, after taking so much from us, the pandemic, like a cosmic tooth fairy, left a gift: a brief visit to the past. After all, without these quarantines and restrictions, would I have undertaken the unwelcome challenge of dealing with the basement? Not likely. Boba Fett and his evocative power might have gone undiscovered until, well, until another time.
Instead, the pandemic's squeeze on life today opened a small portal to yesterday. It took the unlikely form of Boba Fett, and when I found him — or rather, when he found me — I sat, shed a tear and smiled for the sheer pleasure of it.