No More Love Letters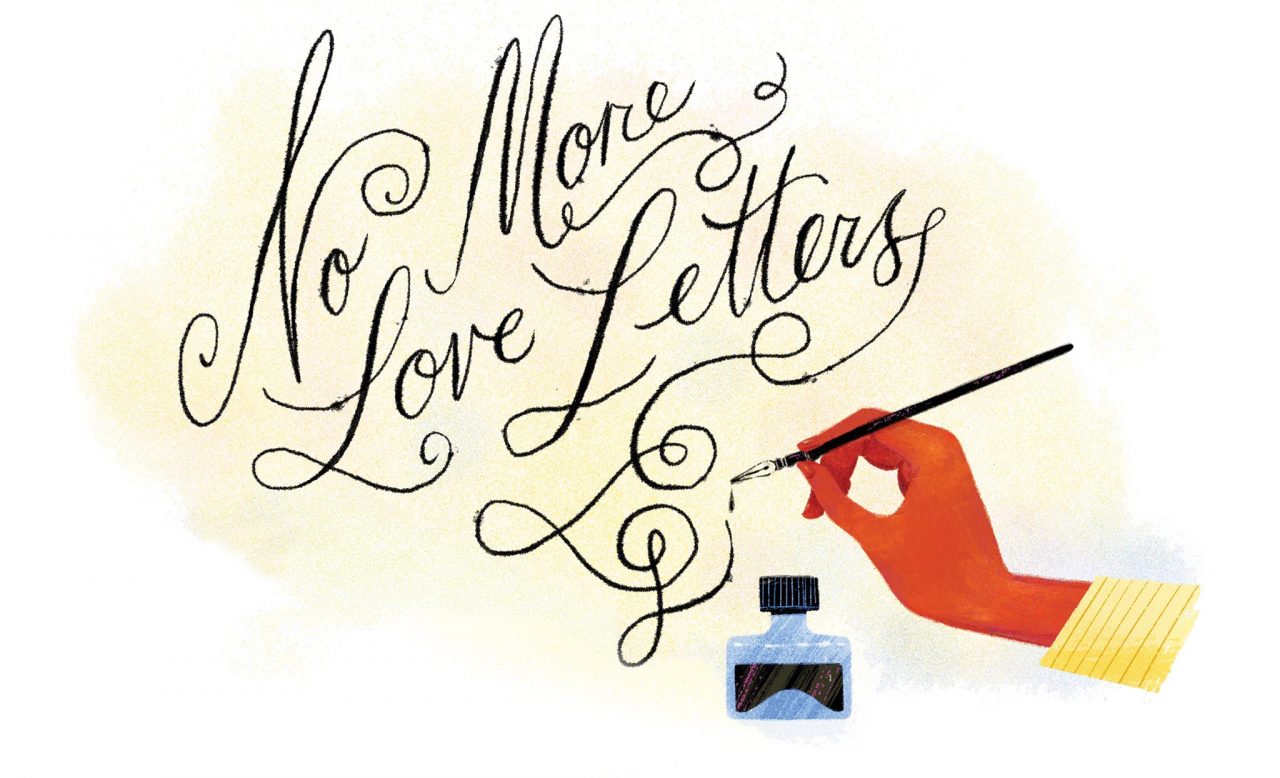 April 6, 2022
I have always been amused by Hollywood's vision of writers at work. The writer is presented seated at a desk on which sits a typewriter or a computer. Suddenly the writer seems inspired and begins typing feverishly. The camera stays on him as he continues to type, and his manuscript grows page by page into a neat stack on the desk. The scene is impressive but bogus.

Most writers — and I'm speaking as a writer and as one acquainted with other writers — write spontaneously. By that I mean that they do not write at a specific time every day. Writing is a much more volatile and unpredictable calling. It might begin when the writer scrawls on a sheet of paper or the back of an envelope a phrase or a word that is for him provocative. Later it might evolve into a complete paragraph. It is rarely willed into being but takes shape gradually from a germinal insight or image. Such insights often tarry until they choose to reveal themselves in their entirety at a time of their choosing. This is why writing and waiting to write are one and the same thing for all true writers. Inspiration dissipates when forced or willed into expression.


Because writing happens in one sense after the writer "can't get out of it," there is invariably something totally original in a writer's first drafts. They are usually written by hand and eventually evolve into the final typed or printed versions. But it is the original versions that are seminal. This is why first drafts and notes are prized so highly even after the final versions are completed. They show how the evolution from drafts and sketches to the final work happened. They explain to some extent the evolution of the creative process.

Now that the art (and it is an art in that it is something made by hand) of handwriting (or cursive) is being taught less and less, one wonders what if anything will take its place. When I asked my grandson years ago if handwriting was being taught in his school, he said, "No, they say we don't need it." What my grandson was not told was that there is a vital difference between a handwritten word and a word punched out on a keyboard. The latter simply does not have the "feel" of the essence of language. And this even has a physiological explanation. I recently read and copied from a medical textbook why this is so: "Writing with just the index finger rather than the whole hand no longer stimulates the neurons or the same cortical areas." In other words, there seems to be an undeniable connection between a hand-held pen or pencil and what is in the mind and heart. This explains the difference between mere wordage and "felt speech."

I suspect that the preference of a growing majority for the typed or printed word instead of the handwritten one reveals the triumph of communication over what I would define as communion. A typed-out message on a smartphone or a computer is basically a messaging of information; it is invariably one-dimensional, and all that is demanded of it is clarity and accuracy. A handwritten letter or a poem is primarily intended to convey feeling or felt thought. And the expression of such feelings or felt thoughts is universally regarded as language at its most memorable. This distinction between print and script prompted me to ask a number of different people — male and female — the same question, i.e., "Would you rather receive a love letter or a note of appreciation or good will emailed or handwritten?"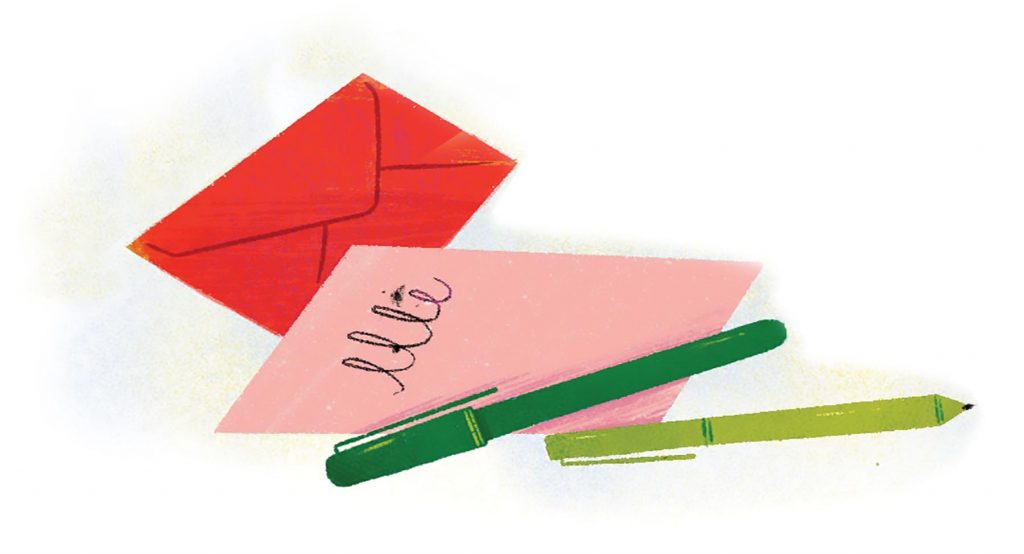 The answer from men tended to be frank but still casual. "Print is easier for me to read." "I have trouble reading most people's handwriting, so I would vote for the email." "What's the big problem? They both are saying the same thing, aren't they?"

The answers from women were unanimously in favor of the handwritten letter over the email, and the tone of their responses fluctuated between shock that such a question should even be asked and explaining the reasons for their preference in detail. "The answer to that is a no-brainer." "Are you joking? Anybody can use a machine." "A handwritten letter is more personal." "It's not what is said but how it is said that matters." "I throw away my emails. I'd never throw away a love letter. In fact, I keep all my love letters wrapped with a ribbon in a special drawer."

The answer that made the deepest impression on me did not require a single word. When I asked a young woman, who worked as a bank teller, if she would prefer a love letter written by hand or printed, she opened her purse, lifted out a fountain pen, bared the gold point and wrote her full name on a sheet of paper as if she were signing a marriage contract or a poem of her own. Rather than bother to give an answer, she let her perfect signature do it for her. And it did. And it still does whenever I think of it.

Facing the prospect that generations will never be taught to write by hand suggests to me not only the end of a genre but the likely end of heartfelt expression by someone with a hand-held pen on paper. Machine-generated statements can never match felt thoughts spoken by hand. Speeches and passionate letters penned by multiple authors are treasured for their authenticity in this regard. Misspellings and errors in punctuation or capitalization often make them even more valuable to collectors because they further accentuate the very humanity of the authors.



I have found that handwritten letters from soldiers in combat situations to their wives or families have the same veracity. Most memorably I learned that letters written by children to those dearest to them would disarm any skeptic.
Decades ago, my wife was invited to accompany a group of bibliophiles to visit major libraries in Italy. Our son was under 10 at the time, and the prospect of saying goodbye to his mother for almost two weeks did not exactly thrill him. After she was away for five days, I said that it might be a good idea "to call Mom." She was in Venice at the time, and, because of the time difference, my call reached her at 5 in the morning. "What's wrong?" she asked, alarmed. "Nothing's wrong," I answered. "We just wanted to hear your voice."

I turned to our son and offered him the phone, saying, "Do you want to say something to Mom?" He shook his head no and said he would write her a letter. He did and mailed it to the hotel in Venice. She received the forwarded letter two weeks after she returned from the trip. Our son had carefully written on a single page: "Dear Mom, I loved you before you left, l love you while you're away, and I'll love you when you come back. I have a little cold, but I think I'm getting better. Dad and I almost nearly can't get along without you."

I cannot find the adjective to describe how much that letter meant to her.