Mon Aimee Chocolate & CleanTown USA
Chocolate and cars: These stops can fix a cold soul and dirty wheels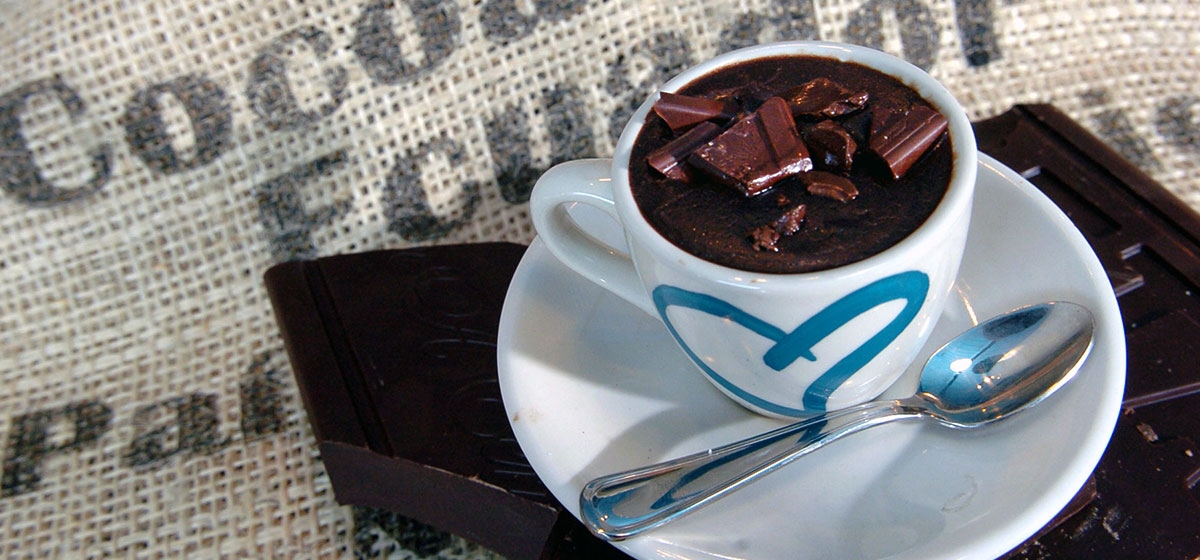 November 20, 2005
Is winter getting to you? How about taking time for the perfect cup of hot chocolate? Drive to 2101 Penn Avenue in the Strip and enter Mon Aimee Chocolate, most simply described as the chocolate lover's dream. What's better than being a kid in a candy store? Being an adult in one, with no one telling you "no."

Following a 10-year corporate career in the confectionary business, owner and Pittsburgh native Amy Rosenfield opened the 1,600-squarefoot store four years ago. Mon Aimee features chocolates from over 40 countries. Malted milk balls come in 16 to 18 flavors. How about a chocolate barbecue spice rub or chocolates infused with sage, rosemary or curry? In-house creations include a toffee and a delicious bark. The bark ($13/lb.) comes in white, milk and dark chocolate, studded with salted nuts and dried fruit.
The store holds children's parties, featuring an education on the finer points of chocolate and the chance to make chocolate bowls, M&M chocolate clusters, and hand-dipped items. Adult chocolate tasting parties also start with a lecture — November's speaker was Barbara Ferguson of Fraiche Confections — followed by sampling chocolates. These events are generally $15-$20 per person.
And, of course, she has created the ultimate cup of hot chocolate. Reminiscent of the famous hot chocolate available at the Chocolate Bar at Harrods in London, Mon Aimee's comes in both milk and dark chocolate, both made in small batches from scratch. The velvety-smooth milk chocolate uses Guittard chocolate, milk and some "house secret" ingredients. The dark chocolate version has added spices—there is the fiery bite of hot chilies mixed with a warming undercurrent of cinnamon. Both are served in 4 oz. cups and cost $1.75.
For information call 412-395-0022 or visit www.monaimeechocolat.com.
There is nothing like waking up on a winter morning to a fresh blanket of snow. Before long, though, salt, cinders and rush-hour traffic turn that wonderland into the gray muck that covers everything within splashing distance, especially our cars.
CleanTown USA is a $2 million car "spa" designed by RSSC Architecture of Wexford and built on three manicured acres on Route 8 in Hampton, across from Home Depot. The 16,000-square-foot facility opened last summer and is the brainchild of local brothers Mark and Robbie Hofmann. After seeing an upscale car wash in Buffalo, the brothers spent two years researching the best technology in the industry.
Comparing a regular car wash to CleanTown USA is like comparing a cold shower to a soak in a steaming bubble bath. Clients stay in their cars during the automated wash phase in which cars are treated, soft cloth washed (no paint-scratching brushes here), and rinsed. After the drying tunnel, attendants dry it by hand.
Car wash aficionados though, stay for the deluxe treatment. Clients watch in a windowed waiting area with a 1,000-gallon fish tank, sipping complimentary drinks as their cars travel down a conveyor. The interior crew gets busy, removing and vacuuming floor mats, washing all interior windows, vacuuming trunks, and cleaning dashboards and instrument panels with a small brush and vacuum. Finally, a spritz of air freshener with your choice of scent. Car mat steaming, tire shine, and full detailing are also available.
Prices are $8.50 and $14.50 for the two levels of exterior wash and $17 and $23 for the exterior/interior options. No up charges for SUVs or trucks and no tipping. The world outside is no different, but it looks better through a clean windshield.
For information call 724-443-9227 or visit www.cleantownusa.com.