Putnam Place
Get your summer groove on with fresh-picked flowers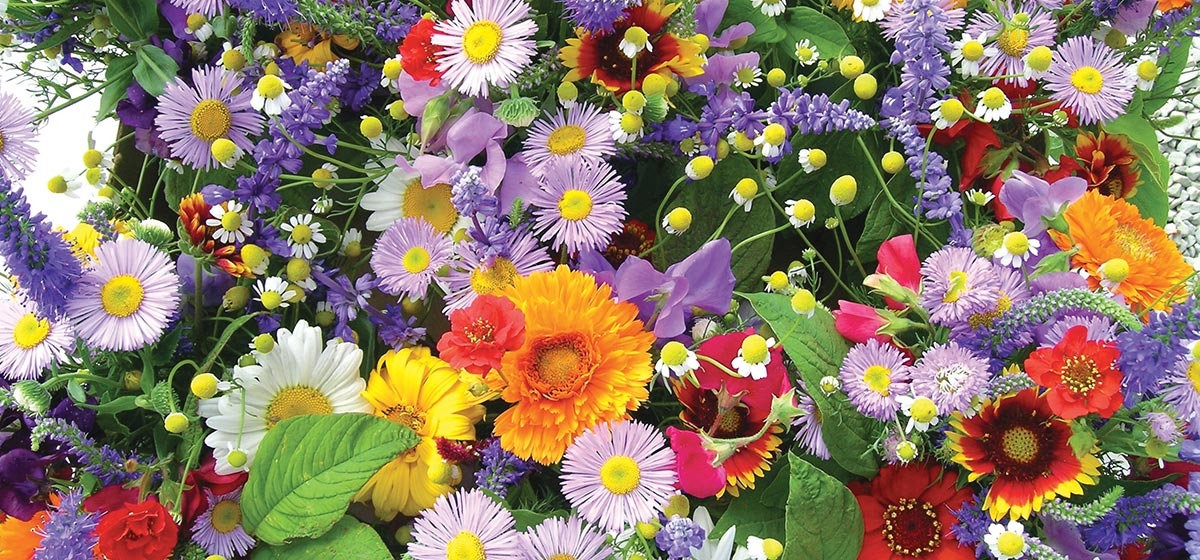 May 6, 2007
Few things satisfy more on a warm summer day than strolling through a beautiful garden and then selecting and cutting flowers for a perfect arrangement. If you don't have the time, space or talent to cultivate and tend a cutting garden, The Putnam Place, about a mile from Bakersfield (in the Laurel Highlands), is a great solution.

Sue Putnam manages the sprawling 75 acres on Blueberry Lane, the fifth generation of Putnams to farm this scenic land since the 1850s. With help from her husband, John Steele, her parents and seasonal workers, Sue has developed a wonderful business with loyal customers.
Upon arrival, customers get scissors and a container and are directed to the gardens. There are over 80 varieties of annuals and perennials available seasonally. At $7.50 for a 1/2-gallon milk container ($20 per bucket), you'll be tempted to fill every room in your house with flowers. From the irises, daises and phlox of early summer to the coneflowers, zinnias, snapdragons and sunflowers of mid-summer to the delphinium, black-eyed Susans and asters of late summer, there is always something in bloom. If you don't have time to cut your own, pre-cut flowers are available.
The Putnam Place provides arrangements for special events such as weddings and parties. A flower hut for rent allows groups to meet and assemble arrangements themselves. Whether you're buying a bunch of wildflowers or creating a centerpiece, Sue is always there for advice, support and help.
The Putnam Place also grows fresh herbs including standards such as basil, chives and parsley and more unusual varieties such as stomach balsam, catmint and pennyroyal. Herbs can be cut to include in flower arrangements or used in cooking and teas. The Putnam Place is renowned for its fresh vegetables and fruits, including asparagus, rhubarb, blueberries and organic lettuce. Due to their high quality, limited quantity and harvesting season, these items are frequently sold out, especially on weekends.
If you go to The Putnam Place, don't miss out on a bottle or two of the famous red wine vinegar of Sue's father, Put. He grows French hybrid grapes, makes a dry red wine, ages it for a year and then uses the wine to make vinegar, which he ages in oak casks. Try it and you will be hooked!
The Putnam Place is open during the growing season, generally May through September, from 8 a.m. to 6 p.m., Monday through Saturday. The Web site — www.putnamplace.com — includes directions, recipes and updates on what's in season, as well as useful links to garden suppliers and area tourism information.
If you want to fill your home with the colorful, aromatic ambience of summer, a trip to The Putnam Place may just be worth the drive.