All for Fun
Check out that big Butler County Fair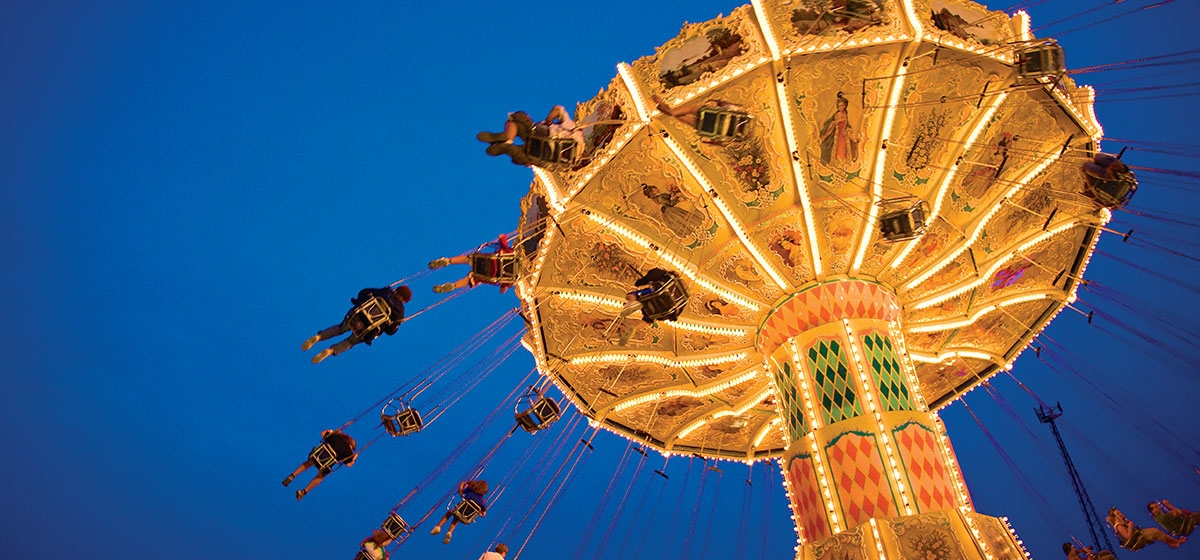 May 20, 2010
If summer in the city has lost its luster, and you are ready to ditch that hot suit or itchy hose for some fresh country air, Butler County has just the ticket—the 155th Big Butler Fair, July 2–10 at the fairgrounds in Prospect. While there are loads of county fairs, fire department carnivals and church festivals, the Big Butler Fair is the largest agricultural fair in western Pennsylvania, attracting more than 100,000 people each year.


It's a fun-filled conglomeration of everything country. Complete with blue ribbons, activities, a fair queen, shopping, games and food, it's easy to see why this fair has been around since before the Civil War.
Essential to any county fair are the animals. Evoking memories of "Charlotte's Web," the 4–H section brims with horses, sheep and pigs, all lovingly groomed by their youthful owners. Teen-aged girls in cute rubber boots spend hours brushing their horses until they shine. Clever hand-made signs reveal each animal's name and a little information about it and the owner, complete with photos. There are barns filled with more varieties of chickens, horses, rabbits, sheep and other livestock than one can imagine. The petting zoo is always popular with children who, no doubt, evoke pure fear in the animals with their shrieks of delight. The cow-milking venue is another hot spot for the little ones, as is the pony ride arena.
Agriculture is Pennsylvania's biggest industry, and it's well represented here with vegetables, fruits, baked goods, canned items and Grange displays.
While you can't eat the prize-winning pie, there are plenty of places to spend your money. Homemade arts and crafts such as quilts and jewelry abound, along with a plethora of souvenirs.
Carnival rides are sure to thrill, and all sorts of artery-clogging foods fill the midway. Double up on the Lipitor and indulge in corn dogs, funnel cakes and kettle corn! Then, stroll around and see the wares and services available—fortunetellers and tents filled with funny and often off-color T-shirts.
Try your luck at basketball or ring toss and hopefully win a stuffed animal.
Time things right and, just when your legs start aching, you can attend the big event at the grandstand, which changes daily. It might be a concert, fireworks display, harness racing, tractor pull, Bike Night (motorcycle riders are admitted free and show off their bikes on the track) or, if you are really lucky, school bus demolition. It's kind of like gladiators, with the humorous or patriotically graffitied buses colliding and causing the occasional fire. The crowd cheers wildly until one operational bus remains.
Musical performers this year include everything from Pittsburgh's own, The Clarks, to award-winning country singer-songwriter Jamey Johnson.
Leave your tie and briefcase at home and get ready for a blue-ribbon experience at the Big Butler Fair.
For daily schedules, tickets, directions or more information, visit www.bigbutlerfair.com or call 724-865-2400