Working Women: Their Numbers Rise but Wages Lag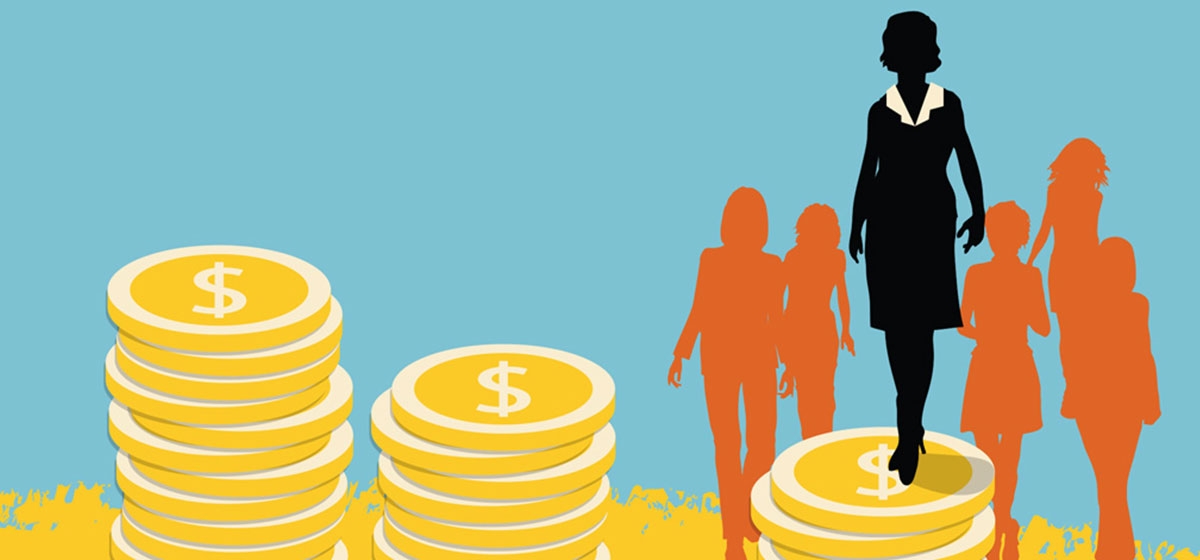 February 20, 2017
Deana Keenan's career unfolds like an inspirational film. As a young woman, she left college to have children. She spent years working low-wage jobs as a single mother until she reached a breaking point when her oldest son was murdered. She picked herself up and sought out job training programs in Pittsburgh, where she found mentors who encouraged her to go back to school. She earned a bachelor's degree in 2½ years while working full-time to provide for her four children. She fought for promotions, changed jobs when she couldn't advance and worked her way to a position as recruiting manager at Black Knight Security, a Pittsburgh-based security firm.

"The biggest challenge was always financial," said Keenan, 51, of Greenfield. "When I was working and going to school, I struggled. I had to borrow a car from my mom to get back and forth to school. I was blessed to have my mom to help me — she's 73 and works two jobs."
Her example of perseverance — balancing job, education and childcare — is one an increasing number of women in southwestern Pennsylvania are following.
Women account for a larger share of the southwestern Pennsylvania labor force than the national average — the result of a decades-long upward trend in a region where women had historically been slow to enter the workforce. But despite their increasing numbers, the quality of the jobs they hold and their earnings generally fall below those of men in similar industries.
Rising tide

Women began entering the workforce in greater numbers in the 1980s and 1990s when steel's decline triggered the deindustrialization of the region's economy. From 1971 to 2000, for example, the number of men in the Allegheny County labor force decreased by nearly 18 percent while the number of women rose by nearly 14 percent, according to a University of Pittsburgh study.
By 2014, women comprised 48 percent of the labor force in the seven-county Pittsburgh Metropolitan Statistical Area, which is slightly higher than the national average.
The same year, the region's female labor force participation rate — those working or looking for work — was 57.7 percent, slightly beneath state and national averages, according to the U.S. Census Bureau. Within the MSA, that rate varies — from 59.6 percent in Allegheny County to 48.9 percent in Fayette County.
Concentrated in low-paying occupations

Despite greater numbers of working women, a significant gap between what they earn and what men earn remains.
Nationally, women earn 73 cents on a dollar compared with men. In the Pittsburgh MSA, the figure is 67 cents, according to the U.S. Census Bureau American Community Survey's five-year estimates of median annual earnings for the population 25 and older from 2011–15.
The regional gap exists across educational levels. For example, the median annual earnings for women with a high school diploma but no additional degree is $13,508 compared to $23,532 for men with similar education levels—or 61 cents to a dollar. Women with a graduate or a professional degree earn $52,622 compared to $81,640 for men—or 64 cents on the dollar compared to men.
"Women, just by sheer numbers, are a powerful economic engine," said Vera Krofcheck, chief strategy officer of the Three Rivers Workforce Investment Board. "The problem is that they are at these lower paying jobs; even if they work full time, their earning power is lower than men. It's not just an issue for them, but for the economic performance of the region. We are losing out on a lot of the potential that could be created."
One of the main reasons for the regional gender wage gap is that women work in industries that pay less. This local industrial segregation does not typically occur nationally, according to a 2007 University of Pittsburgh study by Sabina Deitrick, Susan Hansen and Christopher Briem. Pittsburgh women are either concentrated in low-paying industries compared to the nation or the relatively higher paying industries in Pittsburgh are not employing women in proportion to national averages.
For example, Pittsburgh women hold about 87 percent of health care support occupations, which offer an average hourly wage of $14.38. And women hold 74 percent of roughly 200,000 office and administrative support jobs, which pay an average $17.18 an hour. Conversely, women claim smaller shares of some of the region's best-paying jobs, holding one-third of the 50,000 management jobs, which average $52.60 an hour, according to Census Bureau data.
A childcare barrier

Women also can face barriers entering the workforce, including finding mentors and support networks and learning to negotiate salaries and job offers. One of the most significant challenges is the expense of raising children and the fact that women do the bulk of that work.
Pittsburgh families of four must earn about $5,400 a month to live modestly, according to a 2015 study by the Economic Policy Institute (EPI), a Washington, D.C.-based think tank. EPI argues that official poverty indicators, such as the federal poverty line and Supplemental Poverty Measure, aren't adequate indicators of what it takes to live "free of economic hardship." To address these shortcomings, EPI created a family budget calculator that measures community-specific expenses of housing, food, childcare, transportation, healthcare, other necessities and taxes for different family sizes across the country.
It costs about the same to live "securely yet modestly" in Pittsburgh as it does in Sacramento, Calif., and Austin, Tex., the study reports. Housing and health care are much less expensive in Pittsburgh than in Sacramento and Austin, but Pittsburgh families pay much more for childcare — 22.6 percent of their budget. And child rearing falls disproportionately on women, according to a 2013 Pew Research study on working parents and household burden.
"Trying to maintain an income level or obtain a decent family wage is extremely difficult when balancing childcare," said Sarah Hansen, director of programs and strategic initiatives at PA Women Work, which provides job training and placement for women entering the workforce. "Some of these women will choose not to take a raise or not to take a promotion because that means they will lose the benefits that they are receiving."
Childcare is a challenge particularly for low-income women seeking to enter the workforce, get training or both.
Pennsylvania offers childcare subsidies for low-income families, but not all women are eligible—even those whose incomes are low enough to qualify. Women must work at least 20 hours a week, have a promise of a job starting in 30 days, or be in school and working at least 10 hours a week. Moreover, high demand for childcare subsidies results in chronic waiting lists.
Women's increasing role in the workforce also increases their influence on the economy. Their earnings affect regional spending as well as the people whom those wage earners help support, such as young children and seniors.
"Women tend to have jobs with lower quality, period," Krofcheck said. "If people who are able to work are working but not earning a lot, the economy is going to stagnate. More importantly we are going to have a harder time paying for the generation before and after."