Unemployment Jumped in July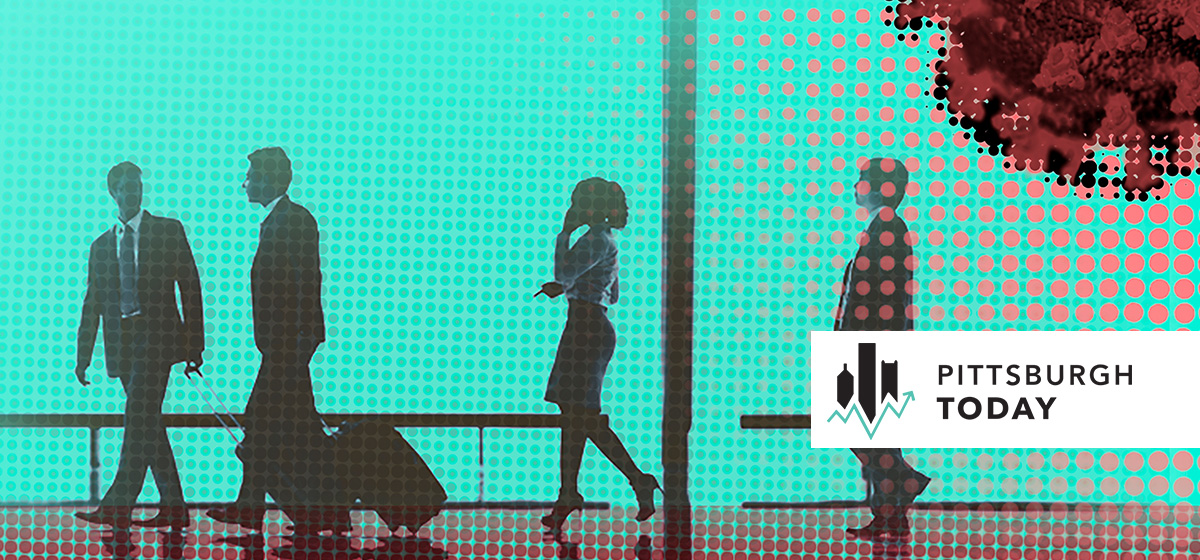 September 1, 2020
Unemployment soared in southwestern Pennsylvania last month as the coronavirus pandemic continued to weigh on the local economy.

The unemployment rate in the seven-county Pittsburgh Metropolitan Statistical Area rose from 12.8 percent in June to 14.3 percent in July, according to data from Pennsylvania Department of Labor, Center for Workforce Information & Analysis.
An estimated 170,600 people in the region were out of work and searching for jobs in July—21,100 more than was reported in June.
"There's a monstrous jump in the number of people unemployed," said Chris Briem, regional economist at University of Pittsburgh's Center for Social and Urban Research. "The question is: who are these people who are in the labor force, but are now unemployed?"
The pandemic clearly has disrupted the flow of people entering and exiting the labor force. After bottoming out to a yearly low of 1,168,800 workers in June, the labor force grew to 1,192,200 in July. The dynamics behind the pronounced fluctuation in workforce are still being sorted out.
"It's a pretty sizable jump in the labor force back to where we were a few months ago," Briem said. "There are many things it could reflect. It could be a bunch of people who were temporarily laid off and weren't looking for work, but now they aren't getting their old jobs back and are unemployed. It could be that a lot of students who would've graduated and left, had nowhere to go so they stayed here."
The economic outlook varies within the region. Butler County had the lowest unemployment rate at 11.5 percent, while Fayette County reported the highest at 17 percent. Allegheny County, the region's economic and population center, had an unemployment rate of 14.3 percent in July.
Briem doesn't expect the economic situation to change much in the coming months. "Only in these strange times is a 1.5 percent move in the unemployment rate a tick. This is not a minor move normally. We're trapped in a range. I would be surprised if August or September's numbers will change much. There's no real reason to think they'll be any different."