Tryon-Weber Woods Natural Area
Follow the trail to the old growth forest

Photo courtesy of Western Pennsylvania Conservancy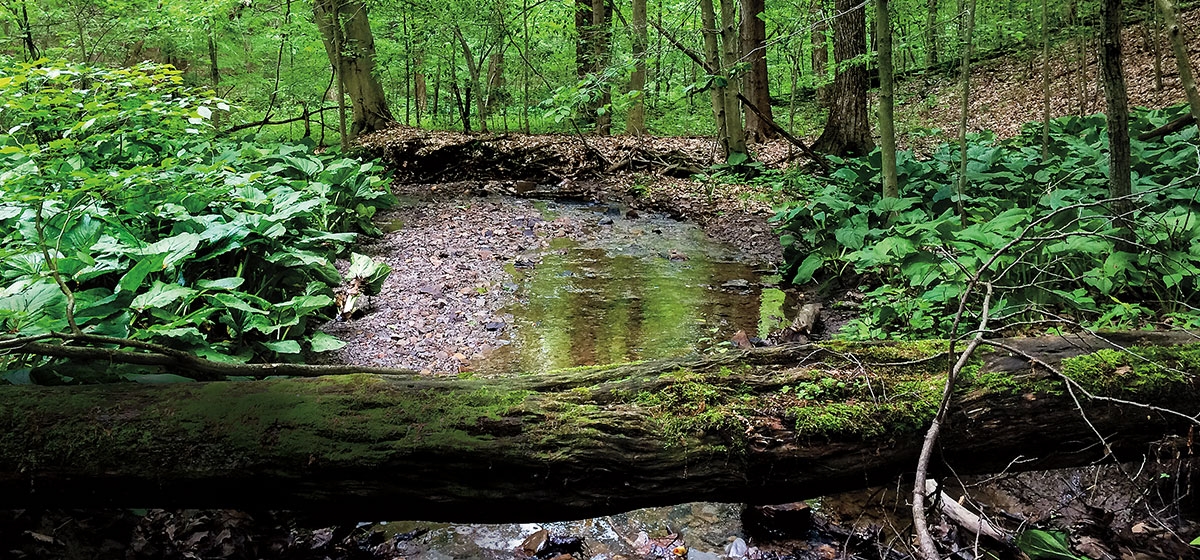 July 30, 2018
There are many forests to enjoy in Penn's Woods, but one of the best examples of a mature beech-maple forest can be found in Tryon-Weber Woods, in western Crawford County about 90 miles north of Pittsburgh. This 100-acre property was originally protected by the Western Pennsylvania Conservancy in 1976, and was just expanded last year.

The vast forests of Pennsylvania are a mosaic of different forest types. For example, the oak-hickory forest type is common in some southern regions, while eastern hemlock forests prevail to the north. Due to the landscape created by the last massive continental glacier, beech-maple forests are more common in northwest Pennsylvania. In most places, this forest type has been cut, and remnants usually comprise young trees. However, the ecological significance of Tryon-Weber Woods is that is has mature, older-growth trees. Often used for biological study, in 2016 it was recognized as an exemplary forest by the Old-Growth Forest Network.
This property is remote and rustic, so include a map and compass in your backpack when exploring the area. Only one trail leads you into the property and it's accessible from the natural area sign on a local gravel road. A small stream has cut a deep valley in the soft glacial soils and you will find the old-growth trees across the stream as you explore. Find a map of Tryon-Weber Woods on WaterLandLife.org, or call 412-288-2777.
The Conservancy has protected more than 250,000 acres of natural lands in Western Pennsylvania since 1932. To learn more, visit WaterLandLife.org.