Try a blind tasting
Reviewing wines based soley on taste may surprise you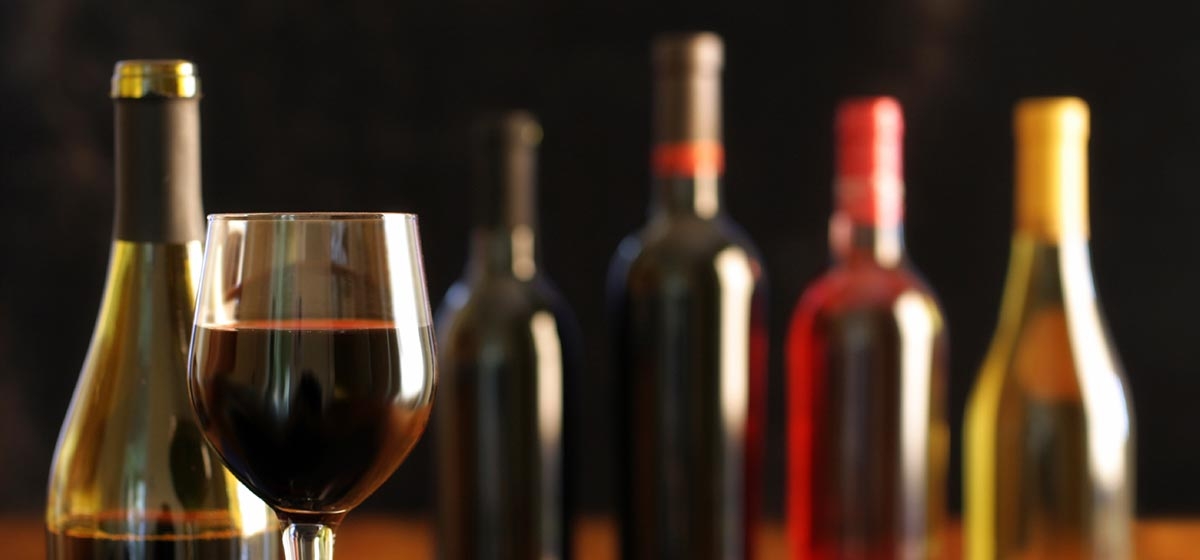 November 20, 2010
We ran a fun little wine-tasting experiment at the restaurant the other day, one you should try at home. It will be educational and thought-provoking. And if it goes as ours went, you may be a bit miffed by the results.

With some family and colleagues, we gathered nine bottles of wine, all domestic red blends, ranging in price from $12.99 to $32.99 at PA Wine & Spirits stores. Why these? My regulars know I'm a great advocate for American wines, and I think a well-made blend can be appropriate for any occasion—whether you're sipping it at a party or enjoying it with a good meal.Try a wine line-up Stage a tasting to discover new favorites. Now here's the tricky part. A server poured the wines in another room, then brought us unmarked glasses. We tasted each wine, scribbled some notes, and, unswayed by pretty labels, famous names or tell-tale price tags, started talking.
We were rarely in agreement. My son thought the first wine was unimpressive and unbalanced. But I pegged it as an above-average, quality wine. It turned out to be a $25 Paso Robles blend—a nice wine and a bit of a splurge for most people. Another wine was shrugged off by one taster as "quaffable; nothing that will overpower your meal." I disagreed strongly—it seemed like a monster to me. It was a $16 Napa blend of Syrah, Zinfandel and more. So who was "right"? Nobody, it was just our different taste buds talking.
Once or twice, we were unanimous—we'd encountered a wine of fine quality! "More please," one taster said after a sip of our third wine. "Silky texture," offered another, impressed. Later, we revealed the wine was Rôtie Cellars Southern Blend, a Rhone-style Washington wine that rated 94 points in the Wine Enthusiast. At $32.99 at PA Wine & Spirits Premium Collection stores, it was the priciest of the lot. We all felt smug about our excellent taste and keen palates. A few more wines went by. I took a sip. "Tastes expensive," I said.
"It's got a lot of finesse," one fellow murmured. "Toasty oak," another said approvingly. "By far my favorite," another chimed in. "We have a winner!" I cried. I couldn't wait to see what it was.Turns out it was Francis Coppola Rosso, a $12.99 table wine available at any neighborhood PA Wine & Spirits store. Coppola produces it by the tanker load and says it's "designed for everyday enjoyment." And… we did really enjoy it.
"That brings me down to earth real quick," sighed one instantly reformed wine snob. "It's a nice table wine."
Humbled, we talked about what we had learned at this tasting:First, don't be a snob. Clearly, quality comes at all price points. We should have high expectations for an expensive bottle of wine, but inexpensive, mass-produced wines are often successful with a large audience precisely because they're good. Savvy winemakers have figured out what the majority of people like, and, luckily for us, they produce it consistently and inexpensively.
Wine changes in time. Our tasting took about two hours. At the end, I went back to the glasses spread across the table and took fresh tastes of the first wines we'd poured. They had all evolved, breathing. Some that first seemed tight and closed had opened up, offering delicious aromas. On the other hand, some lesser wines that seemed special at first had faded a bit.
Respect blends. American wine drinkers are hung up on varietals—I see this every night in my restaurant when customers ask for "a Cabernet," or "a Chardonnay." But multiple grapes in the mix balance and enhance each other in infinite ways. I'm glad many good American winemakers are coming around to what Europeans have always known: a smart blend of varietals is often greater than the sum of its parts.