This Week's Astrology: Nov. 15–21, 2018
Get ready for energy shifts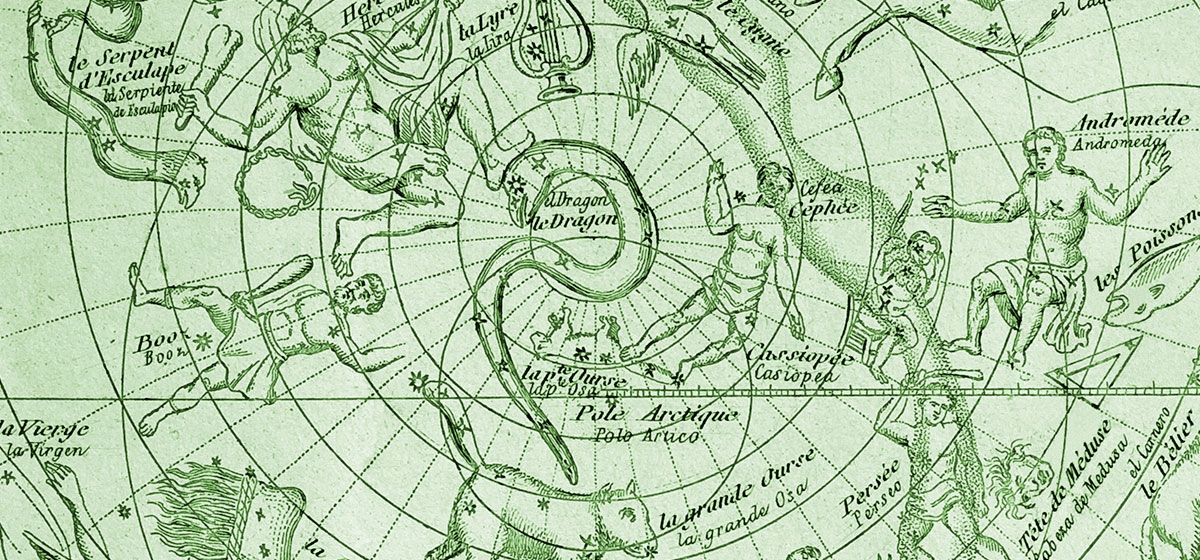 November 15, 2018
Shifts and signals from many of the planets will usher in the uptake in pace that signifies the holiday season. The biggest news is the beginning of Mercury retrograde, which comes on Friday evening. Expect to notice certain glitches in communication and travel even before that occurs. Pre-Thanksgiving travelers may want to leave extra time, and if plans involve waiting for trains or planes, bring plenty of entertainment. There could be delays, long delays.
Venus, meanwhile, will come out of her retrograde period, which began back in early October. If any of your relationships or friendships have been stalled, expect them to get back into gear now. Mars makes a move into the soft and dreamy sign of Pisces on Thursday, creating a much more emotionally intense mood. There will be a tendency for people to leave subtle hints about the way they feel rather than coming out and saying it. Try making a contribution to your community by resolving to resist the impulse to be anything but straight-up and honest.
The lead up to the holiday will be intense, as the full moon brings out emotion and irrationality. Let's just say you might want to steel yourself against any verbal attacks when people actually sit down to talk turkey.
On Thursday, Mars will make a connection with Uranus's electrifying influence just before it makes its way into the sign of Pisces. Thoughts, words, and deeds will flow freely, and for the most part they will be well-intended. The moon will enter Pisces late Thursday night, just in time to welcome Mars and set up a comfy sofa for him to lick his wounds. Mars will remain in Pisces until early January.
Friday is going to be hectic and confusing. With Venus going forward and Mercury going backward, you may feel similarly pulled in two directions. Use your intuition and a lot of sensitivity when dealing with the people around you now. Also, take great care with information and keep track of your keys and electronic devices. Mercury is a jokester, and often likes to hide objects from us just when we are most in a hurry.
The Pisces moon will continue to set a mellow tone to the day. This is, after all, the final weekend before the deluge of holiday activity. Take time to sleep in if you can, because Neptune should provide fodder for some deeply revealing dreams. Keep the rest of the day as quiet as possible, and take a moment to enjoy the ordinary nature of the day's schedule. That will be changing all too soon!
The moon goes void of course early Sunday morning, and enters the lively milieu of Aries at 10:56 a.m. Avoid early morning purchases if possible, and be very flexible and accommodating. The void of course moon is always iffy, but during Mercury Retrograde it can be utterly maddening! Lucky for us, the moon will make lovely connections with the sun and Jupiter, providing us with the ability to laugh at ourselves.
Monday will be quite active enough, with the moon in Aries, but when Mars and Jupiter square off, there could be some evening chaos. Patience is the best path to sanity, so be sure to cultivate yours, even when you're most tempted to lose it. The high-energy pattern contuse through most of Tuesday. A void moon between 5:46 and 6:43 p.m. will leave the moon in a more placid place as it enters Taurus. Wednesday's pre-holiday rush will get some help from the more reserved nature of the Taurus moon, and the pre-Thanksgiving excitement will be tempered by Saturn's calm and organized presence.
For entertainment purposes only.