Ready for a Burst of Spring (and Planets at Play)?
This Week's Astrology: Mar. 14–20, 2019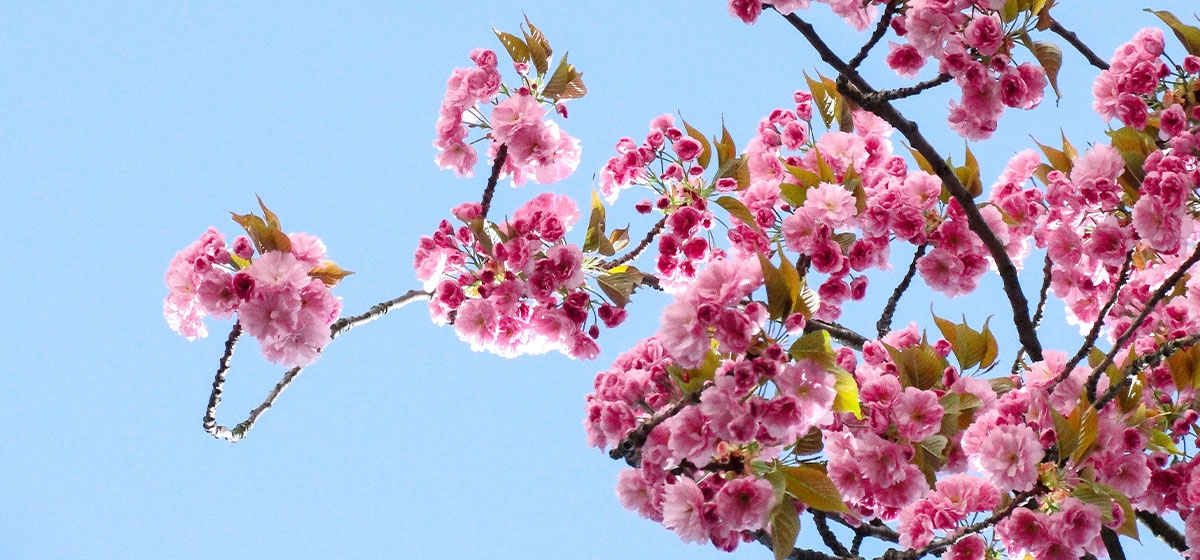 March 13, 2019
No matter what it looks like outside, we'll be feeling spring bursting out all over. Not only is it just about time for the season to officially start, when the sun enters Aries March 20th…there will be a full moon that will bring an explosion of energy and activity that will give the fastest of the rabbits a run for their money.
It's wise to be cautious about going too fast, though. Mercury, the planet that helps us connect and communicate, is still on vacation, in its infamous retrograde state. To counteract the confounding effects, though, we'll have some nice opportunities, particularly on Thursday and Saturday, to organize, assess, and communicate what we need and want to do once spring gets started.
On Thursday, the energy of Mars will combine with the discipline of Saturn, so if you put your mind to something, you will have plenty of help in getting it done. Beware of the void moon, and don't get attached to specific outcomes. Rather, be open to angles you may not have considered before, and rise to unorthodox opportunities. A creative idea or a novel way to invest could come to you when the sun and Mercury unite later in the evening, and you're safe to go forward with making any meaningful moves after 5:49, when the moon makes its way into the cozy mood of Cancer.
Ideas will be flying around wildly on Friday, thanks to Jupiter's expansive influence on Mercury. This could also exacerbate the effects of the retrograde. No matter how much fun you're having, remember you could be tricked into losing an item, making a wrong turn, or getting caught in a traffic jam that throws a wrench into your schedule.
The big parades for St. Paddy's Day are signs of spring, and the moon coming into Saturn, Mars, Pluto and Mercury are sure to make everyone excited, Irish or not. A void moon again, between 2:03 and 8:57 p.m., may add an extra measure of chaos to the festivities. Mischief making will be a natural result of Uranus getting involved in the action later into the evening.
Sunday will be remembered by a more peaceful mood. Although the Leo moon won't let anybody sit still for long, Mercury and Mars will combine to make sure most of the activity is well-meaning and uplifting.
By Monday, the intensity of Wednesday's full moon will begin to creep in. While it may be tempting to go for broke in a financial transaction, care should be taken because there will be yet another void of course period extending from 11:19 a.m. to 9:41 p.m. Hold on to your ideas until Tuesday, when the Virgo moon will allow you to see things from a more level-headed and detail-oriented point of view.
Wednesday will be one of the most exciting and energetic days we've seen, or will see, for some time. Not only will the Vernal Equinox take place at 5:59 p.m., marking the forceful moment of spring's beginning, there will be planets at play all day long. Yet another void of course moon will add to the confusion in general, and is likely to make Mercury retrograde even more noticeable, but that's not a reason to neglect the exciting opportunities in store. Mars and Pluto will make you almost obsessive about changing the way you deal with power in your life. The moon's interaction with Neptune, Saturn, and also Mars and Pluto will allow you to assess your feelings about what you want to create as your reality. Let Mercury and Saturn assist you in organizing facts and weighing the amount of instinct you need in order to move in directions that bring prosperity, happiness and the freedom to enjoy all the great things about spring!