This Week's Astrology: Mar. 7–13, 2019
Mercury making its mark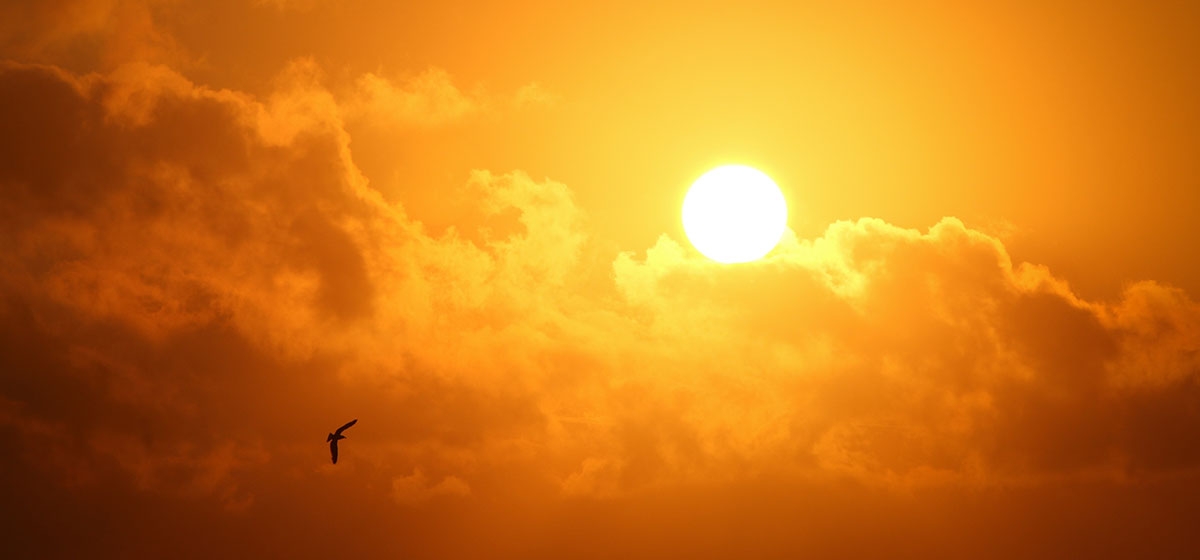 March 6, 2019
Mercury retrograde usually brings its fair share of frustration, and that will be a given this week. In case you missed it, the planet of communication commenced its vacation on March 5th, and will stay in a state that produces difficulties with travel, language, mechanical devices and electronics from now to the end of the month. Check and re-check your math, your grammar, punctuation, and battery life. Contracts signed during this time will need extra scrutiny, as well.
The weather outside might make it difficult to believe, but we are on the approach to spring. The sun will do its level best to shake us awake and bring us extra energy this week, as it interacts with more planets that usual. We'll get the extra hour of daylight after this weekend, too, as the return to Daylight Savings Time robs us of a little sleep. Mars and Neptune might make that process less smooth than usual, but planet Uranus will provide extra "juice." The moon's shifts through the signs of Aries, Taurus, and Gemini will offer somewhat of a preview, and a reminder, of the enthusiasm we will feel once spring finally comes.
On Thursday, the moon will make its way into Aries at around 3:27 p.m. Expect the pace to pick up then, but before that beware of the void of course period that starts at 2:05 p.m. It's especially important to watch your step during these periods when Mercury is in retrograde. Mix-ups and disappointments are hard to avoid with this tricky combination.
Friday's activity will be brisk, thanks to the Aries moon. A lively time could be had when it picks up the energy of Venus early in the day, and a happy spirit should prevail right through the evening. Saturday will start out easy, but could become treacherous after the moon goes void at 12:14 p.m. It would not be the best time to make major purchases. Rather, it might make sense to go through the closets to sort out what you no longer need from that which might be stowed away until next fall and winter.
Sunday will feel very mixed-up. The moon in Taurus normally will make people feel more settled and stable, but with planet Uranus' electric energy, still getting used to its place in this stodgy sign, there will be a noticeable "undercurrent." Mars and Neptune will get together in the evening, creating a dreamy effect that's bound to bleed into Monday. Make every effort to enjoy that extra hour of daylight while also getting enough rest.
While that little bit of sluggishness from Sunday will hang over Monday, there will be enough activity to kill any ennui that might have crept in. The moon will get cozy with several of the planets, so you might have more to do than you might like today. Taking things one at a time will make them easier to deal with.
Go slowly on Tuesday morning. The moon will be void of course between 5:31 a.m. and 11:48 a.m., and again, this is not a good mix with the already-confusing atmosphere Mercury retrograde creates. As the moon moves into Gemini, though, you will get answers to all those calls you have out there. On Wednesday, the Sun will energize us by offering the inspiration it will pick up from Pluto and Jupiter. With these powerhouses getting set off, you can count on Wednesday being a great day to whip through your to-do list and take some names for next week, too.
For entertainment purposes only.
Are you curious about Mercury Retrograde and other things astrology-related? See Judi in person at Christine Frechard Gallery, 5126 Butler Street on Friday, March 15 at 6 p.m. There will be a workshop followed by readings. To book ahead, call the gallery at 724-766-0104.