A Valentine's Day to Remember
To get closer or to move away? This week's astrology: Feb. 14–20, 2019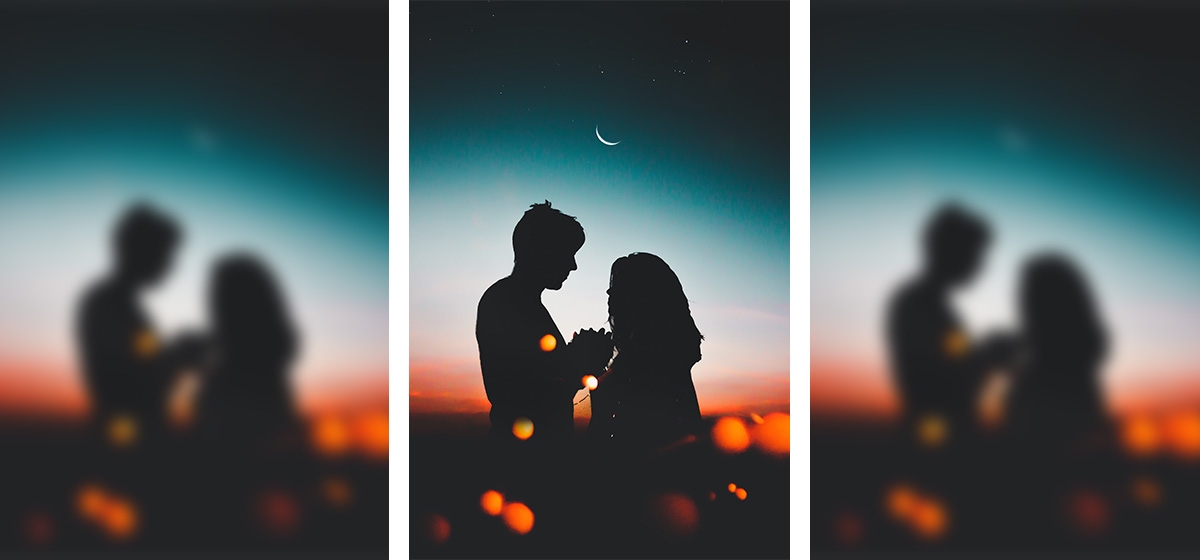 February 13, 2019
Valentine's Day makes us think of all the different kinds of love there are in life, and this year the planets will be providing the perfect backdrop for all heartfelt activities. The amorous will find the wee hours Sunday to be particularly romantic, thanks to a nice connection between Venus and Neptune. Mars' move into Taurus on Thursday, as well as the sun's move into Pisces on Monday, will contribute to greater levels of stability and understanding in all relationships.
This doesn't necessarily mean that all will be roses, chocolates and candlelit nights of passion, though. Venus has been approaching Saturn for a week or so now, and as the goddess of love gets closer to the master of "no," some relationships are bound to be measured to determine whether they should continue or come to an end.
The full moon on Tuesday, in the discerning sign of Virgo, will create the opportunity to make clear decisions about many things in your life. While some tricks may be played when Mercury and Neptune unite early on Tuesday, you can get a purer sense of reality by the time Mercury receives clarity from Saturn in the evening. Tuesday could be a pivotal day, and whether you get closer or more distant with someone, the actions you take will be for your own good.
Taking this day by day, it's wise to consider all the dimensions of love as Valentine's Day dawns on Thursday. The Gemini moon offers the incentive to reach out to people, even if it's just to say "hi." If you have an old relationship you'd like to rekindle, Mars' move into Taurus will create decisive energy that will give you any courage you might need to mend fences and explore the potential future for interpersonal growth. If you're in a romantic relationship, or if you simply want to express your love for a lifelong partner, these energies will promote the slow, serious kind of love, and a freedom of expression, both verbal and physical. Enjoy every moment!
The Gemini moon will void of course on Friday morning, between 7:48 and 9:03 a.m. While this probably isn't a time when you have to worry about making decisions, it will explain any feeling of not quite being able to get started as early as you might like. Burst of turbocharging from planets Uranus and Mars will push you along as the morning progresses.
The weekend will feature that nurturing feeling, and a longing for the comforts of home, family, and all that represents support and love. Good food will make a nice Saturday night more spectacular. Venus and Neptune could amp up your ability to have glorious visions in your dreams overnight, as well as a very romantic liaison that feels like one. On Sunday, the moon will go void again between 9:17 and 10:21 a.m., just before moving into the dynamic sign of Leo. Getting people together will feel like herding cats on Sunday, with Mars and planet Uranus pushing people to be more willful than usual.
A mixed bag of energies on Monday could create a feeling of being somewhat unsettled. While there will be ample inspiration and energy, due to the sun's connection with planet Uranus, Venus' meet-up with Saturn could incite you to create obstacles before your ideas even get off the ground. The sun enters Pisces in the evening, bringing us to the last portion of the winter season, and stirring the anticipation for spring. The season of Pisces is one for reflection upon and gratitude for what we have…and an ambition to generate more once spring arrives. This will all be amplified, of course, by the pre-full moon mood that is inevitable as the sun and moon put on their monthly show in the night sky.
Tuesday's "Supermoon" is at its fullest in Virgo, the sign of discernment. This is an excellent time to weigh out the advantages and disadvantages to relationships in your life, and make decisions about closeness and distance between you and the people who affect you the most deeply. This is also the culmination of the new moon that brought us the Lunar New Year. Celebration of the decisions you've made about new projects is definitely in order.
On Wednesday, use the leftover full moon effect and that sharp, organization-oriented Virgo energy to get your act together. The moon will make many connections with other planets, allowing you to identify the areas of you life that most need your attention, and draw it there. You can get an immense amount of work done, and then allow things to fall into place and do what they may as the moon goes void of course at 8:51 p.m. Eastern.
For entertainment purposes only.