This Week's Astrology: Jan. 17–23, 2019
Aquarius enters with a full moon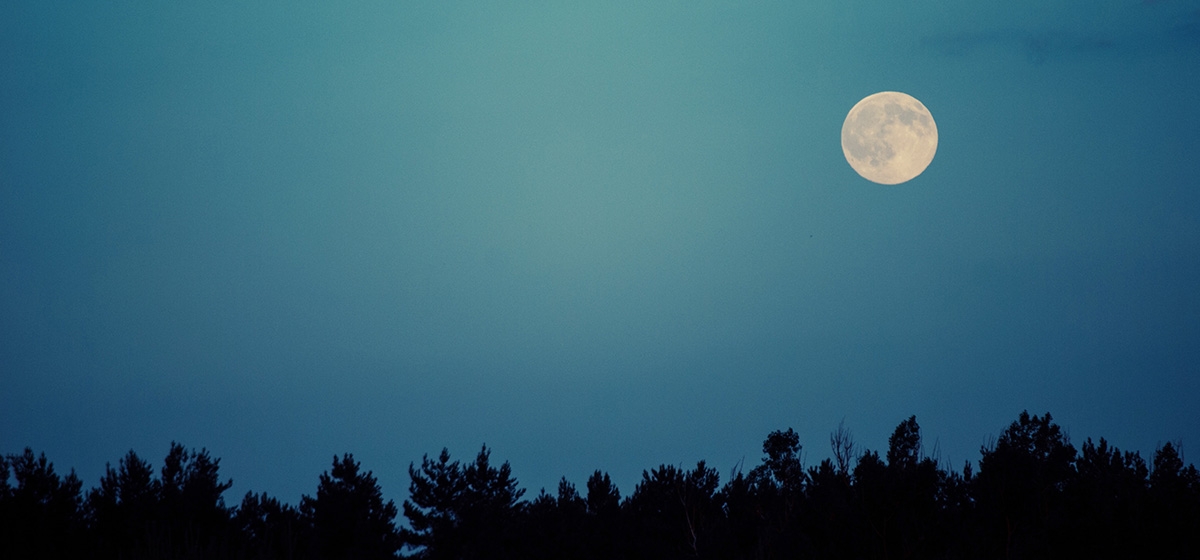 January 16, 2019
Reverie and reverberations could result from the planetary action we have in store. You may remember that eclipse of the sun that had people talking on January 5th. That was the new moon. This week, the eclipses become a matching set with an eclipse of the moon on Monday the 21st. This is the full moon.
In some sense, you may be reminded of the ideas you had earlier this month, and you could feel like something is coming to a culmination. In any case, you'll be interested to know you can watch this eclipse, provided the clouds don't occlude our view, and you can stay up late enough. The full eclipse will occur just a little past midnight, Sunday night into Monday. It's safe to watch, and the fact that it will be a "blood moon," bright red, will make it amazing and appealing. Your "oohs" and "aahs" will be further encouraged by Venus and her dance with dreamy Neptune.
The sun will move into Aquarius on Saturday, shifting the mood from one of organizing ourselves for our own success to one that promotes a more communal attitude. Before that, on Friday, love will be in the air, and intense feelings will be expressed. Sudden and surprising turns could also take place. Tuesday is a great day for good luck and happy feelings, while Wednesday will feature a blast of inspiration.
The Gemini moon on Thursday will allow you to get in touch with people. If you've been hoping to reach someone, particularly about a friendship or relationship issue, this could be a wonderful time to sit down and share what is in your hearts, thanks to the moon's interactions with Venus, Mars, Neptune and Jupiter.
On Friday, Venus will do a romantic waltz with Mars, encouraging the progress of all things romantic. Even in the work world, there will be a general understanding of how crucial everyone is to the process of achieving success. Mercury and Pluto will encourage intense communication, while the sun will catch some of Planet Uranus' erratic energy. Expect surprises and flashes of truth that you may or may not be able to process all at once. Also be aware of the void of course period between 8:32 and 10:44 p.m. You won't want to make promises or settle on major decisions during those hours.
By Saturday, you could get the rest you need. The moon will be in comforting Cancer, providing the perfect atmosphere for quiet gatherings and family-centered activities. Sunday will be slightly more tense as the anticipation of the full moon and eclipse becomes obvious. The sun's shift to Aquarius will be noticeable, as well, and you might notice that you get more invitations to participate in group activities. If you have a special someone in your life, hold their hand while you watch the eclipse together later in the evening. While there will be a void period between 8:50 p.m. and 10:54 p.m., it probably won't disrupt much. Enjoy the loving spirit of Venus and Neptune.
Monday might seem somewhat harsh, as the eclipse energy brings forth the truth of so many situations. Mars and Saturn will square off as well, creating obstacles. Someone who is disappointed may become disagreeable and stubborn, but don't worry. It's not about you, and it will pass. Tuesday will create the opportunity for many good things to happen, particularly when it comes to feelings, both professionally and personally. Venus will catch Jupiter's sense of optimism, and expansion, so any new connections will meet with good luck and ample opportunity for further growth. The void moon between 8:19 and 10:22 p.m. will pass by quickly with so many good feelings on your mind and in your heart. Meanwhile, Mercury's square-off with Uranus on Wednesday will make the Virgo moon even more enjoyable. Great ideas meet with organization. Just be careful about too much self-editing. Let your thoughts flow, and give new ways of solving old problems a chance. This week, there will be change! Have hope. It will almost surely be for the better.
For entertainment purposes only.