This Week's Astrology: Feb. 7–13, 2019
Planets forecast a burst of energy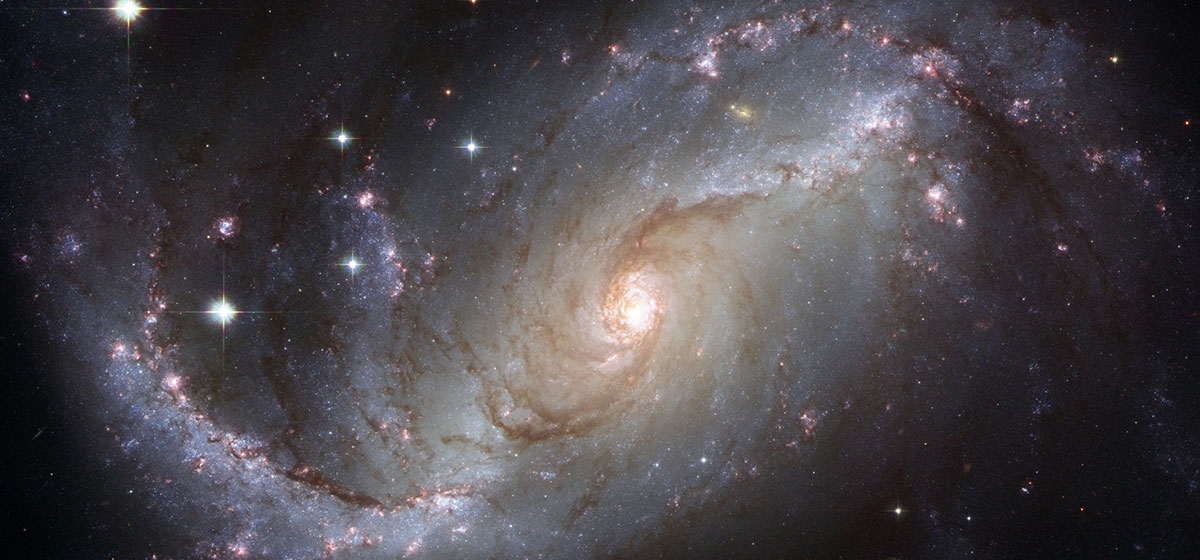 February 7, 2019
Maybe Phil the Groundhog had it right! Or, could it be the planets had an early spring feeling planned out for us all along? In any event, this week will be a build toward a burst of activity by the time we reach next Wednesday. The sun is still in the community-oriented sign of Aquarius, so people will remain focused on the winter-ish idea of ensuring there are enough resources for everyone, but there will be some shifts in new directions, too.
Mercury will move into Pisces on Sunday. This will create a more emotional and spiritual orientation in both thinking and expression. Pisces, being the last sign of the zodiac, brings on the sensation of finishing the cycle of the year, and getting ready for the new one to begin. Mercury in Pisces will allow us to take into the consideration the ways we can make the world a more peaceful and harmonious place.
It's fortunate that Mercury will be making its way into this serene sign, because as Mars finishes its stay in Aries, it will collide and combine with the excitable planet Uranus. When these two get together, we may feel as though there is "too much energy."
Having this combination of qualities in play can be tricky. While it's beneficial for those of us who need an extra push to get through our projects, it can also be quite disruptive. Be very careful about doing too many things at the same time, obey all the laws, in traffic and while walking, in the sense of truisms such as gravity and inertia. Tempers could be short this week, too. Just remember that all of these things are temporary, and being aware of them is half the battle.
Looking at this day by day, Thursday will provide a lot of activity from the planets. The moon will be in Pisces, creating a lack of clarity to begin with. Its journey through the pea soup fog Neptune will create even more blurred perceptions and fuzzy boundaries. This might not sound so wonderful, but it can also provide ample inspiration for creative endeavors. The sun will have a happy connection to Jupiter, and Mercury will do the same with Mars. This will allow you do to some things that might make it seem like your dreams have come true. Be aware of the void of course moon period that starts at 5:13 p.m. Eastern, though. Things you start after that time might not turn out the way you anticipate.
Friday and Saturday will be high-energy times, thanks to the Aries moon. Mercury will have a friendly play date with planet Uranus on Saturday evening, encouraging you to try something different for your weekend entertainment. Something that's active, physically, intellectually, or both will fit the bill perfectly.
Sunday is the day Mercury will make its move into Pisces. Even if the weather isn't quite there yet, your thoughts are likely to turn toward tying up the loose ends you'll need to have complete before the arrival of spring. Excitement will abound on this day, too, because the moon will meet up with the planets Uranus and Mars, setting up the tense atmosphere that is sure to prevail once the two of them get together at midweek. Another void of course moon period could disrupt evening activity, so be cautious between 6:48 and 8:28 p.m. Eastern.
The Taurus moon could bring some relief from the tension on Monday, and its favorable connection with Venus will make it even nicer. This pleasant planetary mood will be most welcome as the tension builds toward Wednesday's more stressful vibe, so make the most out of it. However, if you want to ask for something from someone who is difficult to convince, it's best to wait until later in the week. The void of course moon on Tuesday night will make it difficult to stick to the plans you make, too. Plan carefully if you expect things to go without a hitch.
On Wednesday at 4:32 a.m., the moon's move into Gemini will bring even more excitable energy to the fierce tension of the active Mars and erratic Uranus effect. Now that you're prepared for this, you can remember to start your day with a few deep breaths and a smile on your face, and know that you'll be safe, peaceful and relaxed.
For entertainment purposes only.