This Week's Astrology: Dec. 27, 2018–Jan. 2, 2019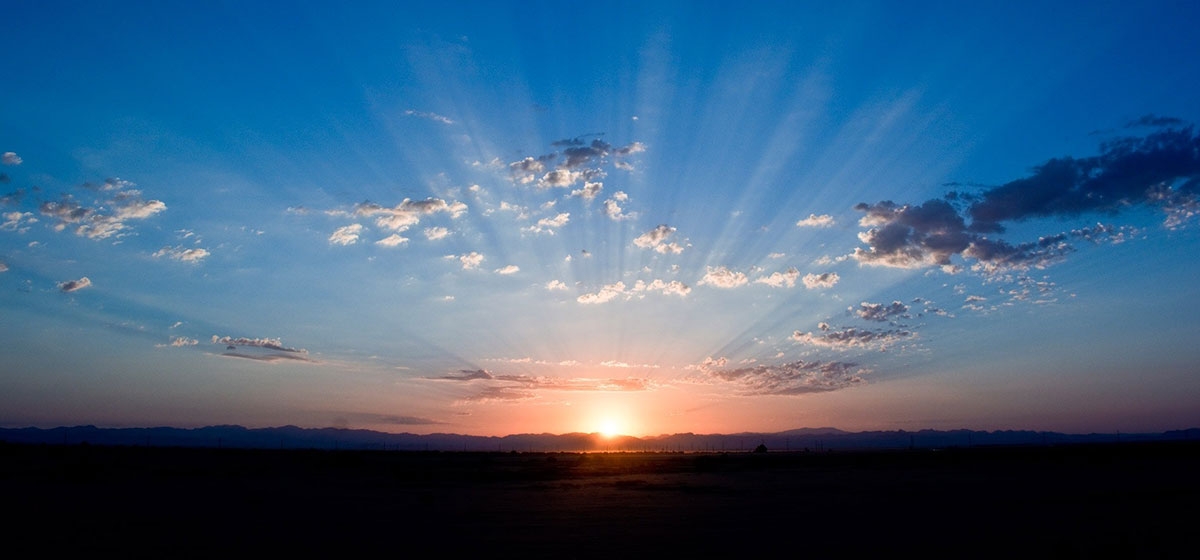 December 26, 2018
The end of 2018 will be comparatively peaceful, but there are things to watch for if you want to create a good, clean start to 2019. For starters, the moon will go void of course on New Year's Day, and you'll want to time your resolutions and intentions just right. Mars' move into Aries will create a sense of urgency, while the sun's union with Saturn on Wednesday will encourage you to get down to business even before the holiday season is officially over.
When Mars moves from one sign to the next, there is always a shift in the quality of people's energy. Aries, with its fire and forcefulness, is one of the signs in which Mars is the most comfortable. As this planet embodies assertive and even aggressive action, being in its home sign creates the quality of the proverbial bull in the china shop. It's important to be aware of any tendency you might have to push a little too hard, and to be aware that others will be forcing things with more vigor than usual, too. Remember there is always room for negotiation, as long as you keep yourself open to it.
The middle-of-the-holidays feeling will be unusually orderly on Thursday, thanks to the Virgo moon. Tidying up will see more like a mission than a chore, and you might enjoy reorganizing things so they will be easier to deal with during holiday seasons to come. Planning is a good thing to do on this day, too. Cheerful influences from Jupiter, plus Neptune's power of long-range vision, will help you channel the organizing energies of Saturn in useful and profitable ways.
Friday's activities may be tainted by one of those pesky void of course moon periods. If you're trying to make any returns or alterations in travel plans, avoid the time period between 11:27 a.m. and 3:23 p.m. Eastern. An opposition from Mars could create highly charged reactions to changes in plans. Cultivate patience.
Saturday and Sunday will feel far more peaceful, with the Libra moon creating the ability to see both sides of most situations. There might be some arguments, especially on Saturday, when Jupiter creates big investments in being "right," while the sun and Saturn stir up opposing ideas. Sunday will feature an injection of energy from the inspiring planet Uranus, but not before a void of course period between 5:53 and 8:23 p.m. Eastern causes a few plans to fail in their potential to be perfectly executed.
That noticeable shift in the nature of energy will become more apparent on New Year's Eve as Mars makes its way into Aries. The Scorpio moon, which holds the energy of Mars' other favored zodiac sign, will increase everyone's tendency to micro-manage and manipulate. Try to adopt a "live and let live" attitude, and you'll be far happier. This will make the evening activities more lively, of course, and a trine with Neptune will encourage abundant holiday cheer, so don't overdo!
New Year's Day will be interesting because most of the festivities will take place during the void of course moon, beginning at 5:26 p.m. Expect there to be some pleasant surprises as well as minor disappointments, but don't let anything stop you from celebrating the new year with great vigor and relish. Take care with your intentions and resolutions because of the void of course moon. They may not have the force and effectiveness they would under better circumstances, so declare them before 5:26 p.m.!
The moon will move into Sagittarius on Wednesday, and the sun will have a very serious meeting with Saturn. This will allow you to get down to business and organize your schedule so you'll be ready to face 2019 with a strong, satisfied smile on your face!
For entertainment purposes only.