Things Seem Great with the Steelers, But…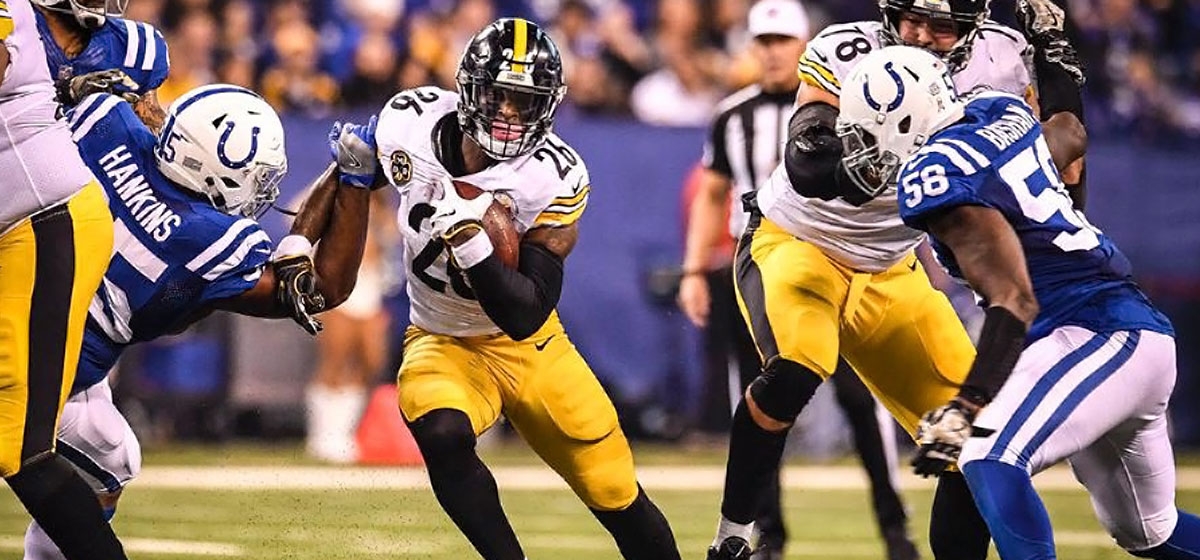 November 15, 2017
Something's missing. That seems to be the general feeling among pundits of late, even as the Steelers sit comfortably atop the AFC North with a 3-game lead over the Ravens.

Some things, retrospectively, look slightly more forgivable now. The earlier defeat to the Jaguars stings less, as Jacksonville now shares a 1st place tie within their division having developed a suffocating defense and strong run game. Though the loss to Chicago still remains a bit of a head-scratcher (even with the unlucky breaks), we can hang our hats on the fact it went to overtime to decide it.
Even so, Todd Haley has simply not been able to capture the same magic that once saw a very similar roster put up 43 points on Kansas City last year, or 45 points on the Colts the year prior. In fact, there have been 12 regular season 30+ point occurrences during the Steelers' combined 2015 and 2016 seasons. Through 10 weeks in 2017, we're still awaiting our first.
After a too-close-for-comfort victory over a hapless Indianapolis squad last week, it remains to be seen if Mike Tomlin and company can dial up the potent, high-octane offense we know is lurking somewhere beneath. The defense, for the most part, has been standing its ground, though the loss of cornerback Joe Haden and potentially free safety Mike Mitchell may hurt in the short term.
As the team struggles to recapture its identity, there remain a few notable undercurrents. Many thought offensive output would reach new heights with the return of Martavis Bryant, the freakishly athletic specimen fresh off of a 1-year suspension for multiple failed drug tests. Once a budding talent in a thriving offense, Bryant has recently become more of a thorn in the side of the organization. Through 10 weeks, he's has been averaging around 35 receiving yards per game, a sharp drop off from his 70 yards a game he averaged just two seasons ago. Unfortunately, the problem extends far beyond the box score.
A whirlwind of media attention has been surrounding the 4th year out of Clemson for all the wrong reasons. After trade rumors resurfaced leading up to the league deadline, Bryant aired his dissatisfaction through social media. He was subsequently benched, before being worked back in last week against the Colts.
On the flipside, Pittsburgh's 2nd round rookie wide receiver JuJu Smith-Schuster has been quietly making a name for himself both on and off the field (his stolen bicycle made waves nationally in October—it has since been recovered). While Bryant has been showing his frustration, Smith-Schuster has been building a rapport with Ben Roethlisberger, hauling in almost 300 receiving yards over his last 2 contests (an incredible feat for a rookie).
Even with Smith-Schuster thriving, trading Bryant was never a realistic or preferable outcome. Though they only have him under contract through one more season, he and Smith-Schuster will actually cost roughly the same to maintain next year. At around $700k each, it's a drop in the bucket compared with Antonio Brown's near $36 million over the next 2 years. Add in the risk for another team to acquire Bryant via trade (indefinite suspension should he test positive again), and Steelers GM Kevin Colbert could not have possibly capitalized on a return close to the talent Bryant has flashed.
Though Brown still demands a large share of the offense, it's reasonable to expect this offense will be able to sustain both young wide-outs for several reasons.
The tight ends haven't effectively filled Heath Millers void;
Antonio Brown is behind his normal reception pace;
Eli Rogers seems to have relinquished his 48 catches from last year (currently sitting at 8);
Roethlisberger remains in the top 10 quarterbacks in pass attempts this year;
The next logical place to look for stalled offensive output is the run game. Though you might want to see Le'Veon rotated out a little bit more to preserve him down the stretch, he's still on track for another 1,300+ yard season. He has dipped below the 4.0 yard per carry threshold for the first time since his rookie year, even with a solid run-blocking unit this year. However, if last year is any indication, the best is yet to come: Bell almost doubled his production in the second half of his 12 regular season games. Rookie running back James Conner has also looked good in spot duty, though he did limp off the field after his lone run last week.
The final stone unturned: quarterback performance. Roethlisberger also is top-10 in total passing yards. He's had plenty of time to throw—for the second year in a row, the offensive line has been absolutely stellar and among the league's best in protecting their quarterback.
Pull back the curtain a little bit, and the picture starts to become a little clearer. Though top-10 in yards and attempts, his accuracy sits near the bottom of the league, approaching career lows set in 2005—his receivers have been bailing him out with above average yards after the catch. More well documented has been his touchdown to interception ratio (12:10)—he's one of 5 quarterbacks in the double digit interception realm, joining division mates Joe Flacco and rookie DeShone Kizer. Granted, five of those interceptions were accumulated during the Jacksonville blowout, but to put things into perspective: Green Bay quarterback Aaron Rodgers has been out since mid October with a broken collarbone, and still currently has more touchdown passes.
Roethlisberger just hasn't seemed right. As a friend recently put it: "Ben is not passing the eye test." While a few of his turnovers have seemed lackadaisical, it's the routine passes of old that have not been connecting. The deep ball hasn't been on target, and the Ben-to-Antonio patented sideline connection hasn't been nearly as automatic. The only beneficiary thus far has been Bell, the recipient of more short passes beyond the line of scrimmages and screen plays.
At 7-2, maybe we've become spoiled as fans. Is it possible to have become so accustomed and enamored with the excitement of high scores and 80-yard touchdowns that we've lost sight of what they set foot on the field to do in the first place? Winning is all that should matter, and for a town accustomed to it, maybe that's all we should need right now as we approach what will hopefully be another deep playoff run.
Then again, a good old-fashioned blowout would be a sight for sore eyes. Here's hoping it's against a shockingly bad New England defense in December.